| | |
| --- | --- |
| 🩺 Qualification | MBChB |
| ⌛ Duration | 5 Years (Undergraduate) |
| 📬 UCAS Course Code | A106 |
Introduction
The Undergraduate Medicine Program at University of Manchester Medical School is a pillar of excellence in medical education, attracting aspiring medical professionals worldwide. With a comprehensive curriculum and early clinical exposure, students gain practical skills and develop empathy for diverse patients. Faculty members provide personalized mentorship, fostering a collaborative learning environment. Graduates emerge as competent, compassionate physicians, prepared to navigate the evolving healthcare landscape. The program's focus on patient-centered care, research excellence, and community engagement equips students to address society's healthcare needs.
Entry Requirement MBChB Medicine (A106)
| | |
| --- | --- |
| Typical A-level offer | AAA-AAB (including Chemistry or Biology and a second science) |
| Refugee/care-experienced offer | Applicants who have been in local authority care for more than three months or have refugee status may be eligible for an offer two grades below the standard requirements. Find out more about contextual admissions. |
| Typical International Baccalaureate offer | 37 points are required overall (to include core points) with at least 666 at higher level. If Maths and English Language are not offered as part of the Diploma, they should be offered at GCSE or IGCSE at grade B (6) or above. We accept both Maths options as part of the Diploma. |
| Major subjects | Chemistry or Biology, plus another science (one from Chemistry, Biology, Physics, Psychology or Mathematics) and one further subject at Higher Level. We accept both Mathematics options as part of the Diploma. |
| Full entry requirements | Click here |
| Number of places/applicants | 397/3394 |
| How to apply | Apply through UCAS. |
Facilities and Hospital Affiliation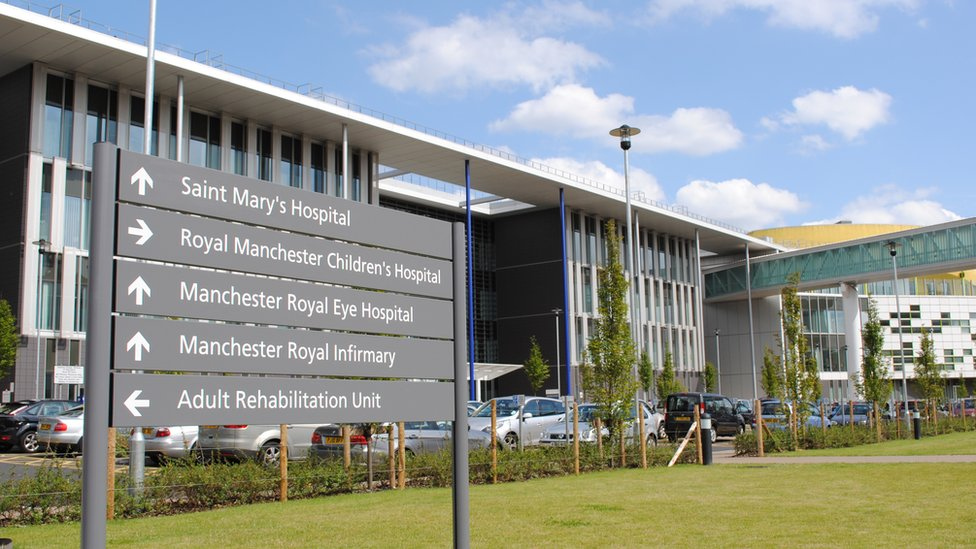 Manchester Medical School boasts a network of outstanding medical facilities and teaching hospitals that play a pivotal role in shaping the educational experience of its students. These facilities are at the forefront of medical innovation, providing students with a rich environment to develop their clinical skills, gain hands-on experience, and witness the application of cutting-edge medical technologies.
The cornerstone of the medical school's clinical training is the Manchester University NHS Foundation Trust, which comprises several renowned teaching hospitals, including Manchester Royal Infirmary, Saint Mary's Hospital, and Wythenshawe Hospital. These hospitals cater to a diverse patient population and offer an extensive range of medical specialties, ensuring that students receive comprehensive exposure to various fields of medicine.
Manchester Royal Infirmary, the largest hospital within the Trust, serves as a hub for tertiary and quaternary care, offering specialized services such as cardiology, oncology, neurology, and trauma care. Its state-of-the-art facilities and multidisciplinary approach provide students with a unique opportunity to observe complex cases and collaborate with experts in their respective fields.
Saint Mary's Hospital, renowned for its expertise in women's and children's health, provides a dynamic learning environment for students interested in obstetrics, gynecology, neonatology, and reproductive medicine. The hospital's dedication to research and innovation enables students to witness breakthroughs in these fields firsthand, fostering an environment of scientific inquiry and discovery.
Wythenshawe Hospital, a major center for respiratory and thoracic medicine, offers students exposure to pulmonary medicine, critical care, and surgery. With its renowned transplant unit, students have the opportunity to witness life-saving procedures and gain insights into organ transplantation, enhancing their understanding of complex surgical interventions.
In addition to these teaching hospitals, Manchester Medical School collaborates with other healthcare institutions, including local district general hospitals, community clinics, and primary care settings. This comprehensive network ensures that students receive a well-rounded clinical experience across various healthcare settings, enabling them to develop a holistic understanding of patient care.
The medical facilities affiliated with Manchester Medical School prioritize Patient-centred care, emphasizing the importance of compassion, empathy, and effective communication in medical practice. Students are exposed to a diverse patient population, fostering cultural competence and enabling them to deliver equitable healthcare to individuals from different backgrounds.
Beyond clinical placements, the medical facilities offer a wide range of resources to support students' educational journey. Dedicated teaching staff and clinical supervisors provide guidance and mentorship, nurturing the development of clinical skills and fostering a supportive learning environment. Simulation centers equipped with advanced technology allow students to practice procedures and emergency scenarios in a safe and controlled setting, enhancing their confidence and competence.
Research opportunities are also abundant within the medical facilities, allowing students to engage in cutting-edge medical research alongside renowned researchers and clinicians. From participating in clinical trials to contributing to breakthrough studies, students have the chance to explore their scientific curiosity and contribute to the advancement of medical knowledge.
Curriculum
Year One
Module
Topics
1
Life Cycle

Cellular and molecular processes underlying reproduction, development, and growth
Immune system
Pathophysiology of genetic disease and cancer

Cardiorespiratory

Chest anatomy and function
Heart, lungs, and blood system
Year Two
Unit
Topics
1
Mind and Movement

Exploration of the brain and nervous system
Locomotor system
Mental health systems

2
Nutrition, Metabolism and Excretion

Gastrointestinal system
Kidneys
Key hormonal mechanisms involved in regulation
Year 3
Unit
Topics
1
Introduction to Clinical Learning

4-week program to introduce clinical learning

2
Medical and Surgical Settings

Experience in medical and surgical settings
Learning to assess patients
Understanding how a health service works
Practice of clinical procedures

3
Applied Personal Excellence Pathway (APEP)

Undertake an original project
Options include basic or applied research, service evaluation, or educational development
Supervised by a subject expert from the University or the NHS

4
Student Selected Career Placement

4-week placement in an area of clinical interest
Reflect on future career choices within medicine
Year 4
Unit
Topics
1
General Practice and Clinical Public Health

Clinical placement in general practice
Focus on clinical public health

2
Mental Health, Neurology, and Special Senses

Clinical placement in mental health
Focus on neurology and special senses

3
Musculoskeletal Health

Clinical placement in musculoskeletal health

4
Ageing and Complex Health

Clinical placement in ageing and complex health

5
Women's Health

Clinical placement in women's health

6
Child Health

Clinical placement in child health

7
Oncology and Breast Health

Clinical placement in oncology and breast health

8
Dermatology and Infectious Diseases

Clinical placement in dermatology and infectious diseases

9
Medical Elective

Student elective placement
Opportunity for overseas experience of medical practice in a different healthcare system
Final Year
Unit
Topics
1
General Medical and Surgical Placements

Clinical placements in general medical and surgical settings

2
General Practice

Clinical placement in general practice

3
Acute Medicine

Clinical placement in acute medicine

4
Prescribing Safety Assessment

National assessment to evaluate prescribing safety

5
Medical Licencing Assessment

National assessment for medical licensing

6
Foundation Year Preparation

Preparation for the role of a foundation year doctor in the NHS

7
Quality and Evidence PEP

Undertaking a Quality and Evidence PEP (Personal Excellence Pathway)
Focus on clinical audit and governance in healthcare

8
Student-Selected Clinical Placement

Second opportunity to explore career choices through a student-selected clinical placement
The curriculum for the medical degree program offers a comprehensive and well-structured approach to medical education. It is designed to provide students with a strong foundation in scientific knowledge, clinical skills, and professional development. The curriculum is divided into different modules and subjects, each focusing on specific areas of medicine and healthcare.
In the early years of the program, students are introduced to the fundamental concepts of medicine and develop essential skills through practical work, anatomy dissection, and clinical learning. They explore topics such as the human body, reproduction, genetics, and cardiovascular health, among others.
As students progress to the later years, they transition into clinical placements, where they gain hands-on experience in various healthcare settings, including hospitals, general practices, and community settings. They learn to assess patients, understand healthcare systems, and perform clinical procedures. The emphasis on real patient interactions helps students apply their scientific knowledge and develop essential communication and decision-making skills.
Throughout the curriculum, there is a focus on personal excellence and professional development. Students engage in activities that support literature appraisal, academic writing, team-working, and presentation skills. They also have opportunities to explore their specific interests through Personal Excellence Pathways and student-selected clinical placements.
In the final year, the curriculum prepares students for their final university exams and national assessments required for medical licensing. They undertake further clinical placements, including general medical and surgical settings, and gain supervised experience in the roles of newly qualified doctors. Additionally, they engage in a Quality and Evidence PEP to understand clinical audit and governance, further enhancing their understanding of healthcare systems.
Overall, the curriculum provides a comprehensive and immersive learning experience, ensuring that students are well-prepared for their future careers as doctors. It combines theoretical knowledge, practical skills, and professional development, equipping students with the necessary tools to succeed in the medical field and make a positive impact on patient care.
Tuition fees for Home and International students
The tuition fees for students commencing their studies in September 2024 are as follows:
Home Students: £9,250 per academic year.
International Students (including EU): £34,500 for years 1 and 2 of study.
Please note that clinical tuition fees, which apply from years 3 to 5, are charged at a future rate determined when entering Year 3.
For students entering Year 3 in 2024, the clinical tuition fee is £56,000. It is important to be aware that these fees are subject to annual changes due to inflation.
Funding Options for International Students
Studying abroad can be financially challenging, but there are funding options available to support international students. Consider the following:
Scholarships and Grants: Explore scholarship opportunities offered by the university, government, or other organizations. These can help alleviate the financial burden and cover a portion of the tuition fees.
Financial Aid: Research financial aid options specifically designed for international students. Some institutions provide financial assistance based on merit, need, or specific criteria.
Part-Time Employment: Many countries allow international students to work part-time during their studies. Check the regulations and opportunities for part-time work to supplement your finances and cover living expenses.
It is important to plan ahead and apply for funding options as early as possible. Keep in mind that competition for scholarships and grants can be high, so start the application process early.
Financial Planning
International students should be mindful of potential changes in tuition fees throughout their course of study. Tuition fees may increase annually due to inflation. It is crucial to factor in these adjustments and budget accordingly to ensure financial stability.
By exploring funding options and being proactive in financial planning, international students can better manage the costs associated with studying abroad and make their educational journey more accessible and affordable.
Please note that all fees mentioned are based on the information provided for the year 2024 and are subject to change. It is recommended to check the latest fee information from the university or relevant sources.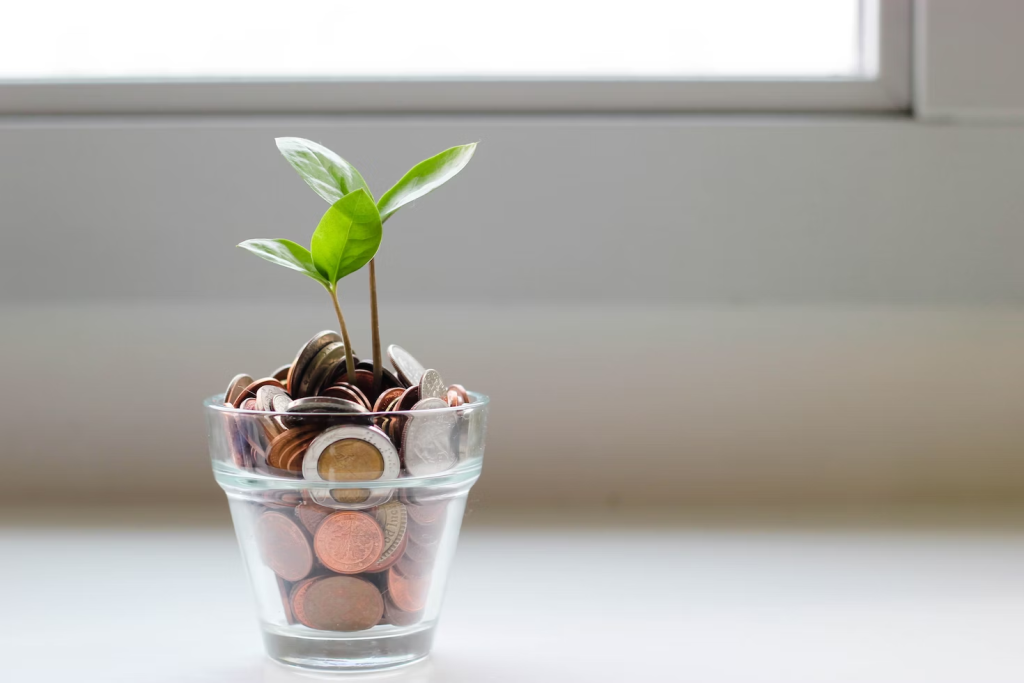 Scholarships and Funding
The University of Manchester typically offers a range of scholarships and financial aid options for international students, including those studying medicine. These scholarships may be based on academic merit, financial need, country of origin, or other specific criteria. Some potential scholarships that may be available for international students studying medicine at the University of Manchester could include:
University of Manchester Scholarships: The university may offer various scholarships specifically for international students pursuing a medical degree. These scholarships could provide financial support towards tuition fees or living expenses.
Government Scholarships: International students may be eligible for scholarships or grants provided by their home country's government or international organizations. These scholarships can often be applied towards studying medicine abroad.
External Scholarships: There may be external organizations, foundations, or corporations that offer scholarships for international students studying medicine. These scholarships may be open to students from specific countries, regions, or backgrounds.
Faculty/Department Scholarships: The Faculty of Medicine, Dentistry, and Health Sciences at the University of Manchester might have specific scholarships or bursaries available for international students studying medicine. These scholarships could be based on academic achievement or other criteria.
Professional Association Scholarships: Professional medical associations or organizations may offer scholarships or grants for aspiring medical students. These scholarships might be aimed at supporting students with outstanding academic performance or a strong commitment to a specific medical field.
These scholarships are designed to provide financial assistance, You can find a complete list of different funding options on their funding page. It is important to note that the availability and eligibility criteria for scholarships can change from year to year. Therefore, it is recommended to regularly check the official University of Manchester website or directly contact the university's admissions or international office for the most accurate and updated information regarding scholarships available for international students studying medicine.
Location and Campus
The University of Manchester boasts a vibrant and dynamic campus located in the heart of one of the UK's most exciting and cosmopolitan cities. Situated in Manchester, a city known for its rich industrial heritage, thriving arts and culture scene, and world-renowned sporting legacy, the university offers students a truly exceptional environment for learning, living, and exploring.
The campus itself is spread across a diverse range of architectural styles, blending historic buildings with state-of-the-art facilities. As you stroll through the campus, you'll be captivated by the stunning blend of Victorian red-brick structures, modern glass-fronted buildings, and innovative spaces designed to inspire creativity and collaboration.
One of the standout features of the campus is the iconic John Rylands Library, a neo-Gothic masterpiece that houses an extensive collection of rare books and manuscripts. It provides an atmospheric setting for both academic research and leisurely reading. Students can immerse themselves in the tranquil ambiance of the library, surrounded by captivating literary treasures and the hushed whispers of knowledge seekers.
For those with a passion for science and discovery, the Manchester Institute of Biotechnology is a hub of innovation and groundbreaking research. Equipped with cutting-edge laboratories and cutting-edge equipment, this facility enables students to engage in pioneering scientific endeavors alongside world-renowned experts in their fields.
The campus also offers a multitude of spaces for socializing, studying, and relaxing. The bustling Students' Union is a vibrant hub of activity, hosting a wide range of clubs, societies, and events that cater to diverse interests. From sports teams to cultural societies, there's something for everyone to get involved in and make lasting connections with like-minded peers.
When it comes to location, the University of Manchester is perfectly situated in a city that truly has it all. Manchester is renowned for its thriving music scene, with legendary venues such as the Manchester Arena and the O2 Ritz hosting world-class concerts and performances. The city also boasts an impressive array of art galleries and museums, including the Manchester Art Gallery and the Science and Industry Museum, offering endless opportunities for cultural enrichment.
Sports enthusiasts will find themselves in a city that lives and breathes sports. From football to cricket and everything in between, Manchester is home to some of the most iconic sporting venues in the country. Whether you're cheering on Manchester United at Old Trafford or experiencing the electrifying atmosphere of a cricket match at Emirates Old Trafford, the sporting spirit of the city is infectious.
In addition to its vibrant urban offerings, Manchester is surrounded by natural beauty, with picturesque parks and green spaces providing a welcome escape from the bustling city streets. The nearby Peak District National Park offers stunning landscapes, perfect for outdoor adventures and peaceful retreats.
Transportation in Manchester is convenient and well-connected, with an extensive network of buses, trams, and trains providing easy access to all corners of the city and beyond. Manchester Airport, located just a short distance away, ensures that international travel is readily accessible for students coming from all over the world.
Weather
Manchester boasts a captivating and ever-changing weather that adds a delightful dimension to life on campus and in the city. With a temperate maritime climate influenced by its coastal proximity, the weather in Manchester showcases mild summers and cool winters. Let's dive into the fascinating details of each season, along with the activities that complement the weather.
Summer (June to August)
Average temperatures: 57°F (14°C) to 70°F (21°C)
During summer, Manchester enjoys longer days and plenty of sunshine, making it the perfect time to engage in outdoor activities. Embrace the warm and pleasant temperatures by exploring the city's beautiful parks and green spaces. Take leisurely strolls through Heaton Park, enjoy picnics in Whitworth Park, or partake in frisbee games at Platt Fields Park. The season also brings a multitude of music festivals and outdoor events to immerse yourself in the city's vibrant cultural scene.
Autumn (September to November)
Average temperatures: 45°F (7°C) to 63°F (17°C)
As autumn arrives, Manchester transforms into a captivating spectacle of golden hues. The crisp air and picturesque surroundings make it an ideal time for leisurely walks along canals and historic streets. Take advantage of the season by visiting renowned museums and art galleries like the Manchester Museum or the Manchester Art Gallery, where you can delve into the rich cultural heritage of the region.
Winter (December to February)
Average temperatures: 36°F (2°C) to 45°F (7°C)
Winter in Manchester brings cooler temperatures, but it doesn't dampen the spirit of the city. Embrace the festive atmosphere by skating at the outdoor ice rink in Cathedral Gardens or exploring the vibrant Christmas markets. Warm up in cozy cafes and traditional pubs with a hot drink. If you're a fan of winter sports, a short trip to the nearby Peak District offers opportunities for skiing, snowboarding, and other snowy adventures.
Spring (March to May)
Average temperatures: 41°F (5°C) to 55°F (13°C)
Spring breathes new life into Manchester, with temperatures rising and nature blossoming. Enjoy scenic bike rides along the city's canals, indulge in the Manchester Food and Drink Festival, or embark on a picturesque hike in the nearby Peak District. The season also offers a vibrant arts and culture scene, with various festivals, exhibitions, and performances to enrich your experience.
Regardless of the time of year, Manchester's weather provides a diverse range of experiences and activities to suit every interest. Whether you're exploring historical sites, savouring culinary delights, or immersing yourself in the city's thriving arts and music scene, Manchester's weather adds an exciting and ever-changing dimension to your university experience. So, prepare to embrace the charm and adaptability of Manchester's climate as you embark on your academic journey.
Student Accommodation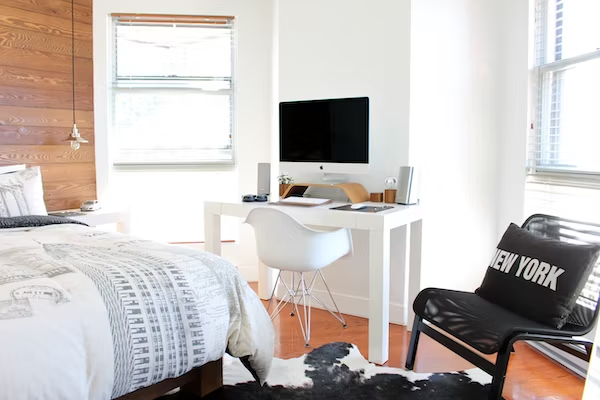 When it comes to accommodation options for students, the University of Manchester truly excels in providing a diverse range of choices to suit every preference and budget. With a reputation for offering some of the best student accommodation in the country, living in Manchester during your university years offers numerous benefits and opportunities for personal and academic growth. Let's explore why Manchester is a premier choice for student accommodation, discuss the pros and cons of living on and off-campus, and provide some valuable advice to help you make an informed decision.
On-Campus Accommodation: A Vibrant Community Experience
Living on campus presents a unique opportunity to immerse yourself in the heart of university life and enjoy a vibrant community experience. Here are some of the advantages:
Pros:
Proximity to University Facilities: On-campus accommodations are conveniently located within close proximity to lecture halls, libraries, sports facilities, and other university resources, ensuring that you save time and energy on commuting.
Engaging Social Life: Living on campus allows you to build lifelong friendships and be part of a supportive community. You'll have countless opportunities to participate in social events, clubs, and societies, fostering personal growth and a sense of belonging.
Enhanced Academic Support: On-campus accommodations often provide access to academic support services, including study spaces, tutoring programs, and mentorship opportunities, helping you excel in your studies.
All-Inclusive Packages: Many on-campus accommodations offer all-inclusive packages, encompassing utility bills, internet access, and even on-site amenities such as gyms, laundry facilities, and common areas.
Cons:
Limited Flexibility: On-campus accommodation can be in high demand, resulting in limited availability and a potentially competitive application process. It's crucial to apply early to secure your preferred choice.
Potential Noise and Distractions: Living in close proximity to other students means that there may be occasional noise and distractions, which can impact your study environment. However, universities often enforce quiet hours to maintain a conducive atmosphere.
Off-Campus Accommodation: Freedom and Independence
For those seeking more independence and flexibility, off-campus accommodation in Manchester offers a wide range of options. Consider the following aspects:
Pros:
Greater Freedom and Autonomy: Living off-campus provides you with the freedom to choose your location, housemates, and living arrangements according to your preferences and budget.
Wider Variety of Choices: Manchester offers a diverse selection of privately rented apartments, shared houses, and studio flats, enabling you to find accommodation that suits your individual needs and lifestyle.
Integration into the Local Community: Renting off-campus allows you to experience the diverse and vibrant neighborhoods of Manchester, fostering a deeper connection with the city and its culture.
Cons:
Potential Commute: Depending on the location of your chosen accommodation, you may need to consider the time and cost of commuting to campus. However, Manchester benefits from excellent transport links, making commuting relatively convenient.
Additional Responsibilities: Renting off-campus entails added responsibilities, such as managing utility bills, arranging tenancy agreements, and organizing household chores. It's important to consider these factors when budgeting your time and finances.
Valuable Advice for Choosing Accommodation
To make an informed decision about your accommodation, consider the following advice:
Start Early: Begin your search for accommodation well in advance, as the most desirable options tend to be in high demand. This will give you a better chance of securing your preferred choice.
Set a Budget: Determine a realistic budget for accommodation and factor in additional expenses such as bills, groceries, and transportation costs.
Prioritize Your Needs: Make a list of your priorities, including location, amenities, and living arrangements, to help narrow down
Conclusion
Choosing the right university to pursue your medical degree is a decision of utmost importance, and the University of Manchester stands as a compelling choice for aspiring medical students. With its esteemed reputation, comprehensive curriculum, world-class facilities, and supportive environment, this institution offers a transformative educational journey that will prepare you to excel in the medical field.
The curriculum at the University of Manchester is carefully designed to foster your learning, ensuring that you acquire the essential knowledge, skills, and professional acumen needed to become a successful doctor. From the foundational years to clinical placements, you will benefit from immersive experiences, practical work, and engaging thematic modules that mirror real-world medical scenarios.
The university's commitment to providing exceptional accommodation options further enhances the student experience. Whether you choose the vibrant on-campus living or the freedom of off-campus arrangements, Manchester offers a range of choices that cater to your preferences and lifestyle. The proximity to university facilities and the opportunity to immerse yourself in a supportive community will undoubtedly enrich your academic and social life.
Moreover, Manchester's vibrant and culturally diverse cityscape provides a stimulating backdrop for your education. From its rich history to its bustling arts scene, there is always something to explore and experience beyond your studies. The city's welcoming atmosphere and thriving student community ensure that you will feel at home throughout your academic journey.
Lastly, the University of Manchester is dedicated to supporting its students through various scholarships and funding options, including opportunities specifically tailored for international students. This commitment to accessibility and inclusivity ensures that talented individuals from all backgrounds can pursue their dreams of studying medicine at this esteemed institution.
In conclusion, the University of Manchester offers an exceptional platform for aspiring medical students to embark on their journey towards becoming compassionate and skilled healthcare professionals. By choosing Manchester, you gain access to a world-class education, state-of-the-art facilities, a vibrant community, and limitless opportunities for personal and academic growth.
Take the first step towards your future in medicine by considering the University of Manchester as your first choice. Embrace the opportunity to learn from distinguished faculty, engage in transformative experiences, and contribute to the dynamic medical landscape of tomorrow. Your path to excellence starts here.