Ari Horesh University of Pavia, Italy
24th of March, 2023
Are you considering a career in dentistry and interested in studying abroad? Italy is becoming an increasingly popular choice for international students, offering top-quality education with the added bonus of experiencing its rich culture. This blog explores how you can study dentistry in English at renowned Italian universities, delving into course details, admission requirements, and more. Read on to uncover the exciting opportunities awaiting you as you pursue your dental degree in beautiful Italy.
Content Quick Navigation
Why Study Dentistry In Italy?
Studying Dentistry in Italy offers high-quality education, affordable tuition fees, and a multicultural experience.
High-quality Education
One of the main reasons why studying dentistry in Italy is an excellent choice for medical students is the high-quality education offered by its prestigious universities. The Italian dental education system follows a comprehensive approach in training future dentists by offering both theoretical knowledge and hands-on clinical experience, giving you a solid foundation to kick-start your career. For instance, the University of Siena's undergraduate program in Dentistry, accredited by both the Association of Dental European Education and the Italian Minister of Education, promises excellence in teaching and provides state-of-the-art facilities to develop practical skills.
As a budding dentist studying at one of Italy's leading institutions like Siena or Rome," you can expect to be exposed to cutting-edge dental technology and research that will equip you with essential skills such as dental surgery, implants, prosthodontics, endodontics, periodontics among others. Furthermore, experienced faculty members guide students through various aspects of oral health care including dental radiology, anatomy pathology pharmacology public marketing practice management ensuring comprehensive understanding field Additionally engaging diverse international community within programs allow network professionals around globe fostering collaboration learning from different perspectives This combination top-notch curriculum dedicated educators modern resources ensures receive highest when choosing study English
Affordable Tuition Fees
Affordable tuition fees are a major draw for international students considering studying dentistry in Italy. Thanks to the Italian government's funding of higher education, most public universities offer dental programs at significantly reduced costs compared to other European countries and the United States. As a medical student exploring your options, this could be an excellent opportunity to obtain quality education without breaking the bank.
For instance, tuition fees for dentistry programs at Italian public universities can be as low as 5,000 EUR per academic year. This affordability is further enhanced by opportunities to request tuition fee reductions based on financial need or merit-based scholarships available for international students. By choosing Italy as your study destination, you'll not only benefit from exceptional dental education but also save substantially on costs which will ultimately contribute towards setting up a successful dental practice in the future. Remember that investing smartly now in your education can pay dividends throughout your career as a dental professional – so do consider English-language dentistry programs offered by Italian universities like Siena University!
Multicultural Experience
Studying dentistry in Italy provides a unique opportunity for a multicultural experience. International students from all over the world come to study, bringing with them different cultures and backgrounds. Being immersed in such diversity affords one the opportunity to develop cross-cultural communication skills and gain a global perspective on healthcare. Moreover, given that Italy is home to one of Europe's largest communities of expatriates, international students have an excellent chance of networking with professionals from various backgrounds.
In addition, studying alongside people from different cultures can significantly enhance one's linguistic diversity and improve their language acquisition skills. In some cases, new friendships may lead to visits abroad or job opportunities after graduation. Furthermore, exposure to Italian culture through learning the local language and exploring its rich heritage can broaden cultural horizons beyond academia.
One might think that being surrounded by so much diversity would create barriers to effective communication; however, international dental schools in Italy strive for cross-cultural competence by including coursework on cultural sensitivity within the curriculum. Overall, choosing dentistry education in Italy offers significant benefits outside of academics while ensuring graduates are well-prepared for a diverse population facing mounting oral health issues worldwide.
Top Universities In Italy Offering Dentistry Programs In English
The University of Siena and the University of Rome are among the top universities in Italy that offer Dentistry programs in English.
University Of Siena
The University of Siena is a top-ranked university in Italy, offering dental education taught in English. Here are some important facts about studying Dentistry at this university:
– The University of Siena has recently introduced a new undergraduate program in Dentistry taught in English, making it an attractive option for international students.
– The program aims to train future dentists with a comprehensive understanding of oral health and dental practice.
– The curriculum covers topics such as dental anatomy, radiology, hygiene, technology, and various dental procedures and techniques.
– The program is six years long and includes both theoretical and practical training.
– Students can expect to study alongside aspiring dental students from all over the world, making it a truly multicultural experience.
– Graduates of the Dentistry program at the University of Siena can pursue careers in various dental specializations or continue their education through advanced degrees or research opportunities.
Overall, studying Dentistry at the University of Siena is an excellent opportunity for students seeking high-quality education combined with a unique cultural experience.
University Of Rome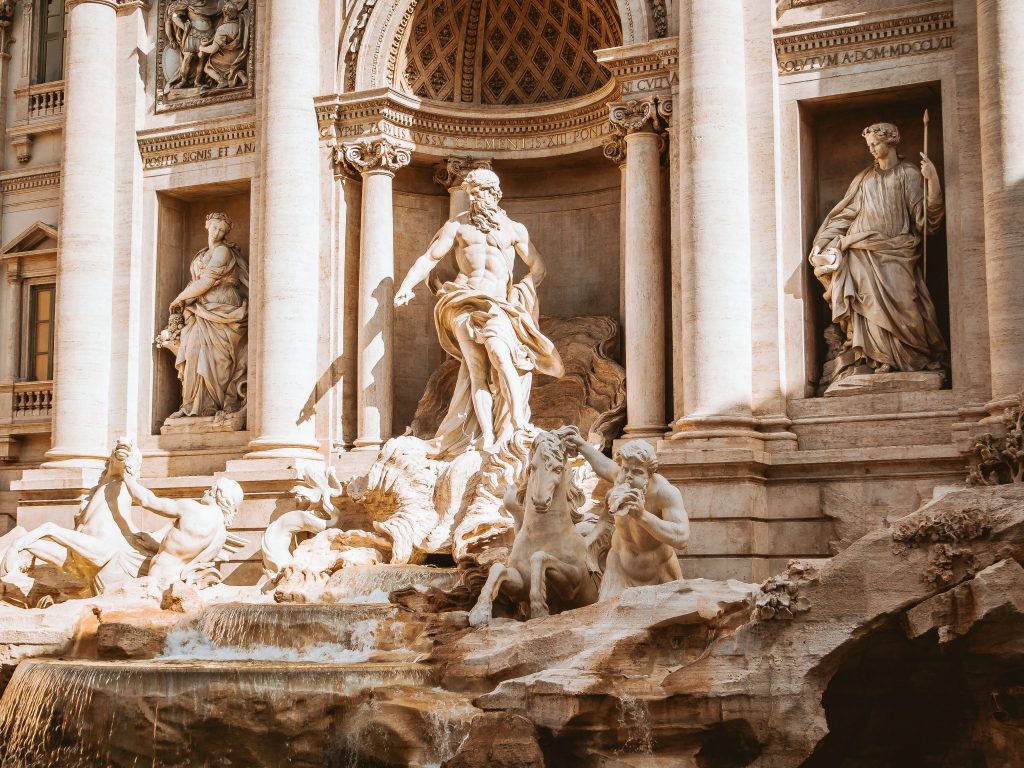 As a medical student looking to study dentistry in English, the University of Rome should definitely be on your radar. This prestigious university is renowned for its academic excellence and innovative research in dental sciences. It offers one of the best Dentistry programs in English, providing students with an education that prepares them for success in their future careers.
At Rome, you'll find a comprehensive curriculum that covers all aspects of oral health and hygiene including dental prosthetics, surgery, anatomy, materials, pharmacology and radiology among others. The courses are taught by experienced professionals with vast knowledge who provide hands-on training ensuring that you master every skill needed to become a competent dentist.
In addition to its excellent educational offerings, Rome also provides various amenities such as residence halls located near the campus so you can have access to housing at competitive prices. The tuition fees for studying dentistry at this institution are affordable compared to other universities offering similar programs and there are scholarship opportunities available too.
Course Duration And Curriculum
The dentistry program in Italy typically lasts for six years and is taught in both English and Italian, with the course content and requirements varying depending on the university. Keep reading to find out more about specific universities offering dentistry programs in English, as well as admission requirements, language preparation, scholarships, living expenses, career prospects and student life.
6-year Dentistry Program
As a medical student looking to study dentistry in Italy, it's important to understand that the program typically lasts for 6 years. During this time, you will receive extensive training in various aspects of dentistry such as dental anatomy, radiology, surgery, and anesthesia. The first two years of the course serve as a foundation while the remaining four focus on clinical practice and specialized courses in areas like oral health and dental specialties.
One unique aspect of studying dentistry in Italy is that the degree offered is a single-cycle Master's degree. This means that after completing six years of study which includes both academic coursework and clinical experience, graduates are automatically granted a master's degree without an additional application process. Also keep in mind that most universities offer their courses not only in Italian but also English. This ensures students can learn comfortably regardless of their language preference.
Overall, studying dentistry in Italy offers an excellent educational opportunity with top-notch facilities offering advanced equipment for practical experiences during your studies towards becoming a professional dentist ready to take on challenges within any healthcare industry globally.
Taught In Both English And Italian
As an international student considering studying dentistry in Italy, it's essential to note that the program is taught in both English and Italian. This means that you can choose to study exclusively in English or learn both languages simultaneously, providing you with a unique opportunity to build your bilingual skills while gaining quality education.
Studying dentistry in Italy will expose you to a diverse learning environment where several cultures come together for shared academic growth. Also, attending lectures conducted in different languages prepares you for the multi-dimensional world of healthcare practice, where communication barriers are prevalent. The University of Siena offers a comprehensive six-year dentistry course covering clinical rotations and research opportunities. You'll gain hands-on experience working on real patients under the guidance of experienced faculty members.

Please note that it is essential to know Italian before the clinical rotations, and in general, knowing Italian will open many doors and opportunities for you as a future dentist.
Learning both Italian and English during your dentist training also presents fantastic future employment prospects since having more than one language is invaluable when building relationships with colleagues and patients from various backgrounds. It's even more critical if at some point; you plan on establishing dental clinics globally as it shows respect for another individual's culture as well as making them feel comfortable throughout their treatment process.
Course Content And Requirements
As a medical student studying dentistry in Italy, you can expect to cover various courses related to oral health and dental medicine. Your curriculum will include topics such as dental anatomy, physiology, hygiene, materials, radiology, pharmacology, pathology, prosthodontics, surgery and much more. Essentially every aspect of the human mouth that pertains to diagnosis and treatment is covered in depth over the six-year program.
In addition to these core subjects of study within dental medicine programs in Italy – where the language of instruction can be both English and Italian – you'll also need to acquire essential skills such as patient communication, management skills understanding conventional practices used in modern dentistry. These programs offer your comprehensive practical training through theoretical learning followed by extensive hands-on experience with cutting edge equipment typical for working professionals.
It's worth noting that each university may have its unique admission requirements regarding course content or qualifications for prospective students. It's always best practice to thoroughly research any potential universities' specific college requirements before submitting an application.
Requirements For Studying Dentistry In Italy
To study dentistry in Italy, students must meet certain requirements such as language proficiency, educational qualifications, and entrance exams. Keep reading to learn more about how you can fulfill these requirements and begin your journey towards a dental career in Italy.
Language Proficiency
As an aspiring dental student looking to study dentistry in Italy, it's important to note that language proficiency is a crucial requirement. While some universities offer programs taught entirely in English, there may still be certain courses or aspects of the curriculum taught in Italian (Italian proficency isn't requiered in dental schools that teach in English). Therefore, it's important to have a basic understanding of the Italian language and pass a proficiency test before gaining admission.
In addition to meeting entry requirements, having strong language skills can greatly enhance your overall experience studying dentistry in Italy. Being able to communicate effectively with patients and colleagues is essential in this field, and learning the local language will only strengthen your ability as a practitioner. There are many programs available for foreign students looking to improve their Italian language skills before beginning their studies, including preparatory courses offered by universities themselves.
It's also worth noting that while knowing Italian can be advantageous when practicing dentistry within Italy, it is not necessarily required if you plan on returning home after completing your degree. Many graduates go on to practice internationally or pursue advanced studies in other countries where different languages are spoken. Nonetheless, developing your Italian language proficiency offers many benefits both inside and outside of the classroom setting during your time studying abroad.
Educational Qualifications
Aspiring dentists looking to study in Italy must meet specific educational requirements. To enroll in a bachelor's program, applicants need to have completed 12 years of education and pass necessary exams. Additionally, applicants must also demonstrate proficiency in the Italian language or English if they are applying for an English-language program.
If you're considering studying Dentistry in Italy, it's essential to research the admission requirements and ensure that your qualifications align with the University's standards. The Ministry of Universities and Research has specific guidelines for foreign students who wish to study dentistry in Italy concerning qualification recognition and enrollment procedures. Therefore, be sure to pay attention to these instructions before submitting your application documents!
Entrance Exam
Before you can begin studying Dentistry in Italy, you must first pass the IMAT entrance exam.


It's also worth noting that each university has its unique set of requirements to qualify for enrollment in their dentistry program. For instance, some institutions may require specific academic qualifications or additional language certification beyond what is needed for the entrance examination. Therefore it's essential to research thoroughly each institution's admission process to ensure you meet all criteria before submitting your application documents. Remember: Taking the time to prepare effectively will improve your chances of passing the entrance exam and gaining admission into a Dentistry program in Italy!
Specific Requirements For Each University
As an aspiring dental student considering Italy as a study destination, it's important to note that each university has its own admission requirements. Here are some specific requirements for popular Italian universities offering dentistry programs in English:
1. University of Siena: Applicants must pass the IMAT (International Medical Admissions Test) and meet the prerequisite academic qualifications.
2. University of Rome: Applicants must pass the IMAT (International Medical Admissions Test) and meet the prerequisite academic qualifications.
3. University of Brescia (Italian): The Single Cycle Degree Course in Dentistry is highly competitive, with limited enrollment. Applicants must pass an entrance exam consisting of multiple-choice questions in biology, chemistry, physics and logic.
4. Università Vita-Salute San Raffaele (Italian): Students are required to take the IMAT or BMAT (BioMedical Admissions Test) and demonstrate proficiency in Italian language. Please note that the BMAT is obselete and will no more be conducted after 2024.
It's crucial to thoroughly research the admission requirements for each university before applying. Some universities may have additional language proficiency or entrance examination standards specific to their program, so be sure to check their website for more information.
Admission And Application Process
To apply for a dentistry program in Italy, international students must meet language proficiency and educational qualifications, take an entrance exam, and submit required documents by the application deadline.
Eligibility Requirements
To study dentistry in English in Italy, there are specific eligibility requirements that you need to fulfill. Here are the most important ones:
1. You need to have language proficiency in both English and Italian in program that teach in both languages.
2. You should have completed your educational qualifications, such as high school or an equivalent degree, which meets the admission criteria of your chosen university.
3. You will also be required to take an entrance exam depending on the university's admission requirements.
4. Each university has specific eligibility standards that you must meet to be considered for admission. The public school Rome and Siena require passing the IMAT.
5. For non-EU students, a pre-evaluation is mandatory along with documentation related to previous education and Italian language proficiency (to Italian courses).
6. Qualifications obtained abroad may not be valid automatically in Italy, so it is essential to go through the assessment procedure for your university degree.
Understanding and fulfilling these eligibility requirements can help you navigate the admission process smoothly and secure a place on a dentistry program of your choice in Italy.
Entrance Examination
As an aspiring dentistry student looking to study in Italy, you should be aware of the entrance examination requirements. The Italian Ministry of Education has released official rules for the International Medical Admissions Test (IMAT) 2023 exam, which is compulsory for admission into all Italian Medical universities. This written test assesses your knowledge and skills in logical reasoning, mathematics, biology, chemistry, and physics.
It's important to note that each university may have specific requirements beyond IMAT scores such as prerequisite subjects or minimum grades necessary for acceptance into their program. So make sure you're familiar with all these details when applying for a Master's degree course at top Italian universities like University of Siena and Sapienza Università di Roma focusing on Dentistry programs taught both English and Italian languages!
Scholarships Available For International Students
As a medical student looking to study dentistry in Italy, it's important to know that there are several scholarship opportunities available for international students. Here are some things you should keep in mind:
1. The Italian government offers scholarships for foreign students to pursue bachelor, master's or PhD degrees. These scholarships are intended to cover part of the student's living expenses for each year of study.
2. Universities in Italy also offer specific scholarships for international students who want to study dentistry in English. For example, the University of Milan offers a one-time scholarship of €4,000 to international students who enroll in their Dentistry program.
3. The Agenzia Regionale Diritto allo Studio Universitario (DSU) provides scholarships for students studying at universities in Italy. This agency is responsible for granting financial aid and other forms of support to eligible students.
4. There are various types of scholarships available, including need-based and merit-based scholarships. Some awards may require students to maintain a certain GPA or participate in extracurricular activities.
5. It's important to research the eligibility requirements and application deadlines for each scholarship opportunity you're interested in applying for. Make sure you have all the required documents and meet the necessary criteria before submitting your application.
Remember that pursuing higher education can be expensive, but with perseverance and research, you can find ways to finance your studies through scholarships available for international students like yourself!
Financial Aid Options
As a medical student considering studying dentistry in Italy, one important factor to consider is financial aid options. Fortunately, there are numerous scholarship and grant opportunities available for international students studying abroad in Italy, including those pursuing a degree in dentistry. Merit-based aid is available at many universities, such as the University of Siena's merit-based scholarships for exceptional academic achievement.
In addition to university funding options, there are also government-funded financial assistance programs open to non-EU international students holding valid Italian study permits. These can include scholarships and grants offered by the Italian government or other organizations aimed at supporting international education. There are also resources available online through scholarship search engines and financial aid information pages that can help you find additional sources of support for your studies.
Overall, it's important for dental students considering study in Italy to explore all possible financial aid options before making their decision. With careful research and planning, it's possible to secure enough funding to cover tuition fees, living expenses, and more while enjoying an incredible educational experience abroad.
Accommodation And Living Expenses In Italy
Students have various options for accommodation in Italy, such as university dormitories, private apartments and residences, and homestay options. The cost of living varies depending on the city, with Rome being more expensive than other cities.
University Dormitories
As a medical student, finding the right accommodation is crucial to ensure a successful academic journey. Public universities in Italy usually offer dormitories for students at affordable rates. For instance, DSU Company manages dormitories in Siena specifically for students. However, it currently has suspended availability for the academic year.
Private apartments and residences are also available near universities, but they tend to be more expensive than dorms. Rental agencies like those with agreements with Sapienza Università di Roma can provide options for off-campus housing. Living expenses vary from region to region in Italy but generally range between €300-600 per month depending on the size and location of the accommodation.
Private Apartments And Residences
As a medical student studying dentistry in Italy, finding the right accommodation can make all the difference in your overall experience. Private apartments and residences are popular options for students seeking more independence during their studies. Renting a private apartment can be costly, with prices ranging from €450-€1000 per month depending on the city and location. However, sharing an apartment with fellow students can cut down on costs significantly.
Residences are another option available to students studying dentistry in Italy. University-run dormitories offer affordable living spaces within walking distance of campus facilities and resources. Monthly rates for these accommodations range from €200-€500 but may vary depending on the university's location and size. It's important to research accommodation options ahead of time to find what best suits your needs and budget as a future dentist studying abroad in Italy.
Homestay Options
One of the most affordable accommodation options for medical students studying dentistry in Italy is homestay. Homestay allows you to live with a local Italian family who offers room and board, and the opportunity to immerse yourself in the Italian culture while practicing your language skills. Living with a host family also offers an enriching experience as you get to learn about local customs and traditions. For instance, some host families may offer traditional dishes or take you on excursions around the city centers.
Student housing can range from €300-600 per month depending on location and size. In many instances, it's cheaper than renting an apartment or private residence which could cost upwards of €800-1200 per month. Some universities such as NYU offer homestays for their students studying abroad in Italy; however, several other companies provide similar services that connect prospective students with prospective hosts.
Cost Of Living In Different Cities
The cost of living in Italy varies depending on the location, which plays a significant role in your overall experience as a medical student. To help you make an informed decision, here's a comparison of living costs in three major Italian cities:
| City | Accommodation (Furnished Apartment) | Transportation (Monthly Pass) | Meal (Inexpensive Restaurant) | Entertainment (Cinema Ticket) |
| --- | --- | --- | --- | --- |
| Rome | €700 – €1,200 | €35 | €15 | €10 |
| Milan | €600 – €1,100 | €39 | €15 | €10 |
| Bologna | €500 – €800 | €25 | €15 | €9 |
Cost of living in Italy for students
Keep in mind that these are just estimates; costs may vary based on your personal preferences and lifestyle choices. Be sure to research the cost of living in your preferred city and make a budget plan to ensure a smooth and enjoyable experience while studying dentistry in Italy.
Career Prospects And Opportunities
Graduates of dentistry programs in Italy have excellent career prospects and opportunities, with a high demand for dental professionals both nationally and internationally. Read on to learn more about licensing requirements, professional associations, and networking opportunities for pursuing a successful dental career in Italy.
Job Market And Demand For Dentists
As a medical student considering studying dentistry in Italy, it's essential to understand the job market and demand for dentists. The good news is that there is a high demand for dental services worldwide, which means plenty of opportunities available once you graduate. In the UK alone, the salaries of dentists are among the highest in healthcare due to demand and the need for their services.
According to Occupational Outlook Handbook reports, employment prospects for dental professionals are projected to grow by seven percent from 2018 to 2028. This growth rate is faster than average compared with other occupations across different industries. With dental hygiene becoming more important each year and an increasing population demanding preventive care measures over corrective ones, this trend seems likely to continue.
Dentistry graduates can also seek employment opportunities beyond traditional private practice settings such as public health clinics or hospitals where they can work alongside medical staff while improving access to critical oral health care services – particularly for underserved communities. So if you're looking at studying dentistry abroad but worried about career prospects or job availability later on: don't be! The world needs skilled professionals like yourself now more than ever before!
Licensing And Certification Requirements
As a medical student interested in studying dentistry in Italy, it's important to understand the licensing and certification requirements. In Italy, dentistry is a legally recognized profession that requires a license to practice. All dentists and dental care professionals must be registered with the General Dental Council (GDC) and licensed to work in the UK. Similarly, if you plan on practicing dentistry in the US as a foreign trained dentist, you'll need to earn an American dental degree (DDS/DMD) through a condensed timeframe, followed by obtaining a dental license.
Fortunately, Siena University's Dentistry program taught in English provides career prospects and opportunities for future dentists who can become licensed practitioners after completing their studies successfully. It's essential to research your intended country of practice before embarking on your study journey – this way; you can ensure that your qualifications meet national standards.
Aspiring international students must remain knowledgeable about specific licensing requirements to avoid unnecessary complications when transitioning into professional life post-graduation. While each country has varying criteria for becoming legally recognized as a dentist or dental care professional, pursuing higher education from reputable top universities such as those offering programs taught in English within Italy should provide ample foundations for developing an excellent standard of patient care worthy of licensure attainment.
Networking And Professional Associations
Networking and professional associations play a crucial role in the career development of dentistry students. By joining industry-specific groups, you can make valuable connections with fellow students, professors, and experienced professionals. The contacts you make while attending networking events may be able to help you find internships or job opportunities after graduation. Additionally, being an active member of professional associations enhances your credibility as a future dental practitioner.
For example, the Italian Dental Association (ANDI) is one such organization that offers various benefits to its members including access to continuing education courses and conferences. Also available are research grants and online platforms for information sharing among members. Similarly, student chapters of organizations like the International Association for Dental Research provide opportunities for networking on both national and international levels.
As dental practice becomes more globalized and multiculturalism increases in importance globally; language proficiency coupled with cross-cultural communication skills become essential tools necessary to succeed in this field today. With these capabilities underpinned by relevant networks fostered through professional bodies; medical students are very well prepared for future success within their chosen careers as dental practitioners.
Conclusion
Studying dentistry in Italy is an excellent choice for those seeking high-quality education, multicultural experience, and affordable tuition fees. The top universities offering English-taught Dentistry programs are the University of Siena and the University of Rome. The 6-year Dentistry program is taught in both Italian and English, with course content focused on training physicians.
To study dentistry in Italy as an international student, one must meet language proficiency requirements, educational qualifications, entrance exam scores, and other specific university requirements. Scholarships are available to eligible international students who want to pursue their dental degree in Italy at a low cost.