| | |
| --- | --- |
| 🩺Qualification | Bachelor of Medicine, Bachelor of Surgery (BM BS) |
| ⌛ Duration | 5 Years |
| 📬 UCAS Course Code | A100 |
Introduction
Brighton and Sussex Medical School (BSMS) is renowned for its exceptional medicine program, shaping future healthcare professionals with its commitment to excellence. Located in the vibrant coastal city of Brighton and historic town of Sussex in the UK, BSMS offers a comprehensive curriculum that combines theoretical knowledge with hands-on clinical experience. With an emphasis on early clinical exposure and research, students gain invaluable skills, preparing them to meet the complex healthcare needs of individuals and communities. Join us as we explore the transformative impact of BSMS in molding compassionate, knowledgeable, and resilient physicians who will shape the future of healthcare.
Entry Requirements
| | |
| --- | --- |
| Typical A-level offer | AAA to include Biology and Chemistry at A-Level and excluding General Studies and Critical Thinking. |
| Typical International Baccalaureate offer | 36 points with both Biology and Chemistry at minimum grade 6 at Higher level. |
| International Requirements | For the full list of international entry requirements by country Click here |
| Examination | BMAT |
| How to apply | Apply through UCAS. |
Facilities and Hospital affiliation
Brighton and Sussex Medical School (BSMS) prides itself on its state-of-the-art medical facilities and strong partnerships with prestigious teaching hospitals. These facilities provide a rich learning environment for students, enabling them to gain practical experience and apply their knowledge in real-world clinical settings.
One of the key institutions affiliated with BSMS is the Royal Sussex County Hospital, located in the heart of Brighton. As a major teaching hospital, it offers a diverse range of medical services and specialties, providing students with exposure to a wide array of patient cases. The hospital is equipped with cutting-edge diagnostic tools, advanced medical technologies, and modern facilities, ensuring that students have access to the latest advancements in healthcare.
Another prominent teaching hospital associated with BSMS is the Princess Royal Hospital in Haywards Heath. This renowned facility serves as a hub for medical education, research, and patient care. Students at BSMS have the opportunity to work alongside experienced clinicians in various departments, including surgery, pediatrics, obstetrics and gynecology, and more. This hands-on experience allows students to develop clinical skills, enhance their decision-making abilities, and understand the complexities of multidisciplinary healthcare.
BSMS also collaborates with the Brighton and Sussex University Hospitals NHS Trust, which encompasses multiple hospitals and clinics across the region. These include the Sussex Eye Hospital, providing specialized eye care services, and the Brighton General Hospital, offering a wide range of medical and surgical specialties. By being exposed to such diverse healthcare settings, students gain a comprehensive understanding of the healthcare system, its challenges, and the importance of teamwork in delivering patient-centered care.
Furthermore, BSMS boasts dedicated simulation centers that replicate real clinical environments, allowing students to practice their skills in a safe and controlled setting. These centers are equipped with high-fidelity simulators, task trainers, and virtual reality technology, enabling students to develop their procedural skills, communication, and teamwork abilities. The simulated scenarios range from basic clinical tasks to complex medical emergencies, providing students with invaluable learning opportunities and the chance to refine their clinical decision-making under realistic conditions.
In addition to the outstanding facilities, BSMS has a distinguished faculty comprising experienced clinicians, researchers, and educators who are passionate about medical education. The faculty members are actively involved in teaching, mentoring, and supervising students, ensuring a high standard of education and fostering a supportive learning environment. Their expertise and dedication contribute to the development of well-rounded physicians who are equipped with the knowledge, skills, and ethical values necessary for delivering exceptional patient care.
Curriculum
Years 1 and 2 Overview
Curriculum Focus
You will study the normal and abnormal functioning of the human body using a system-based approach, with integrated modules covering the core biomedical and psychosocial sciences. Student-Selected Components (SSCs) allow you to undertake individual studies and explore selected topics in depth, informed by the latest research.
Weekly Clinical Symposia
Focusing on specific medical problems or diseases, these symposia emphasize problem-solving and the integration of clinical and scientific information from different disciplines.
Teaching Approach
An emphasis on small group teaching, in addition to core lectures and symposia, with most Year 1 and 2 classes in small groups.
Anatomy Study
Exploring the human body and its relevance to clinical practice through a combination of cadaveric dissection, prosection, living anatomy, ultrasound sessions, and virtual and augmented reality.
Academic Year
The academic year is between 32 and 34 weeks, organized into three terms. Approximately 20% of learning at this stage is clinically based, including gaining experience in hospitals and primary and community care.
Developing Clinical Skills
Starting from day one, you will develop clinical skills in history taking, physical examination, diagnosis, and effective communication with patients in a classroom setting. You will also gain experience in primary, secondary, and community care placements, such as learning from a family with a new baby in Year 1 and with a patient with dementia or a chronic health condition in Years 2 and 3.
Time for Dementia Program
You will spend time with a person living with dementia and their carer in the award-winning Time for Dementia program, enhancing your understanding of dementia care and the patient experience.
Year 3 Curriculum Overview
Introduction to Clinical Medicine
A two-week course introducing you to clinical medicine as it is practiced in secondary care.
Ward-Based Attachments

General Medicine, Acute Medicine, and Cardiology
Elderly Medicine and Psychiatry
Surgery, including Perioperative Medicine, Emergency Medicine, Orthopedics, and Urology

Scientific Basis of Medicine Module
Weekly teaching sessions to understand the underlying clinical, social science, and public health issues. This module also consolidates and expands research skills in preparation for the Individual Research Project in Year 4.
Advanced Topics
Learning about cutting-edge developments in areas such as genetics, immunology, infectious diseases, and therapeutics. Further experience in safe prescribing of drugs.
Time for Dementia Program
Continuing the Time for Dementia program to enhance understanding of dementia care and the patient experience.
Study Locations
From Year 3, you will be based in hospitals across Sussex and Surrey. Teaching primarily takes place in Brighton at the Royal Sussex County Hospital and the Audrey Emerton Building (AEB). Other placements outside Brighton, lasting four weeks or more, are residential to immerse you fully in the partner hospital team.
E-Portfolio
Maintaining an individual e-portfolio to reflect on personal strengths, clinical skills, and experience, similar to what you will use as a junior doctor.
Intercalation
The intercalated degree is an optional addition to a medical degree. Subject to performance, you may have the opportunity to undertake an intercalated BSc or Masters degree between Years 3 and 4. Intercalation numbers are capped at 40% of the total cohort, with priority given to those without a prior degree.
Year 4 Curriculum Overview
Specialist Clinical Placements

General Practice
ENT, Ophthalmology, and Neurology
Infectious Diseases, Microbiology, and Sexual Health
Rheumatology and Dermatology
Oncology, Haematology, and Palliative Care
Obstetrics and Gynaecology
Paediatrics

Clinical Focus
The clinical focus in Year 4 is on understanding patients' integrated care and how primary, community, and secondary care structures work together for the patient.
Time for Autism
Participation in the Time for Autism program, enhancing understanding of autism care and the patient experience.
Individual Research Project
Completion of a year-long Individual Research Project, supervised by a university or hospital team.
Study Locations
Students are likely to spend most of this year in Brighton but with periods of between one to five weeks at partner hospitals across West and East Sussex.
Year 5 Curriculum Overview
Regional Placements
You will start the year with a 15-week placement at one of our regional centers in West Sussex, East Sussex, or Redhill. During this time, you will rotate around a range of disciplines, learning through close involvement with routine clinical cases in medicine, emergency medicine, elderly medicine, surgery, and psychiatry.
Foundation Year Training
At the start of Year 5, you will apply for your Foundation Year training posts. Later in the year, you will take the national Situational Judgement Test and Prescribing Safety Assessment to further prepare for your foundation programme.
Preparation for Foundation Programme
After finals, you will join a clinical team at one of our partner hospitals to complete the preparation for foundation programme module (Foundation 0). This eight-week placement is designed to prepare you for the role of a foundation doctor.
Electives
Towards the end of Year 5, you will undertake an elective period to gain clinical or non-clinical experience in another environment in the UK or abroad.
Study Locations
You will undertake clinical attachments at locations across East and West Sussex.
Preparing for Foundation Year Training
A series of presentations will be given in Years 4 and 5 to help you prepare for the application process and your Foundation training.
Academic Training Programme
BSMS and Health Education England South East (HEE SE) jointly oversee the Academic Training Programme, which is aimed at doctors considering an academic career in medicine.
Tuition Fees
Aspiring medical students considering Brighton and Sussex Medical School (BSMS) may be curious about the tuition fees for both Home and International students. It is essential to understand the financial obligations associated with pursuing a medical degree. In this section, we will explore the tuition fees for Home and International students at BSMS, as well as potential funding options for international students.
Tuition Fees for Home Students
UK students: £9,250 per year.
Channel Islands and Isle of Man students: £9,250 per year.
Tuition Fees for International Students
International students (including EU): £42,000 per year. Please note that in subsequent years, fees may rise with inflation (RPI) or 5% per year, whichever is the greater.
Funding Options for International Students
International students may have various funding options available to support their medical education at BSMS. Here are a few potential avenues to explore:
Scholarships and Bursaries: BSMS may offer scholarships or bursaries specifically designed for international students. These financial awards can help alleviate the burden of tuition fees. Prospective students should regularly check the BSMS website or contact the admissions office to inquire about any available scholarships or bursaries.
External Scholarships: International students can explore external scholarship opportunities provided by governments, organizations, and foundations in their home countries or international scholarship programs. These scholarships may cover some or all of the tuition fees and living expenses during the course of study. Students are encouraged to research and apply for such scholarships well in advance, as competition can be high.
Sponsorship and Financial Assistance: Some students may have access to sponsorship or financial assistance from employers, government agencies, or family members. It is advisable to explore these options and discuss potential funding arrangements with the relevant parties.
Part-Time Employment: International students studying in the UK may be permitted to work part-time during their studies, subject to certain restrictions. Part-time employment can provide additional income to support living expenses and contribute towards tuition fees. However, it is important to balance work commitments with academic demands to ensure a successful academic journey.
It is crucial for international students to plan their finances carefully and consider all available funding options well in advance. Additionally, it is advisable to consult with financial advisors or educational consultants who specialize in supporting international students pursuing higher education in the UK.
Please note that the information provided here is based on general guidelines, and specific details regarding tuition fees and funding options for international students may vary. Prospective students should always refer to the official BSMS website or contact the admissions office directly for the most accurate and up-to-date information.
In conclusion, pursuing a medical degree at Brighton and Sussex Medical School is a significant investment for both Home and International students. Understanding the tuition fees and exploring funding options can help students make informed decisions about financing their medical education. With diligent research, proactive planning, and potentially accessing available scholarships and financial assistance, international students can embark on their journey towards a rewarding medical career at BSMS.
Scholarships
Brighton and Sussex Medical School (BSMS) offers several scholarships specifically designed to support international students pursuing a medical degree. These scholarships aim to alleviate the financial burden and make medical education more accessible for talented individuals from around the world. Here are some of the scholarships international students can apply for:
BSMS International Scholarships: BSMS offers a limited number of international scholarships to outstanding students applying for the full-time BM BS undergraduate entry degree program. These scholarships provide partial tuition fee waivers, and the amount awarded may vary each year. Eligibility criteria and application details can be found on the official BSMS website.
Government Scholarships: Many governments and organizations in different countries provide scholarships for their citizens to study abroad. International students are encouraged to explore these opportunities offered by their home countries. These scholarships may cover tuition fees, living expenses, or both. Applicants should visit the respective government or scholarship provider's website for more information.
External Scholarships: There are various external scholarship programs available for international students studying medicine. These scholarships are often offered by foundations, organizations, and institutions dedicated to supporting education and healthcare. Examples include the Fulbright Scholarships, Chevening Scholarships, and Commonwealth Scholarships. Students should research and apply for these scholarships directly through the respective organizations' websites.
International Charity and Trust Scholarships: Certain international charities and trusts provide scholarships for students pursuing medical studies. These scholarships may have specific eligibility criteria, such as financial need or academic merit. Examples include the Rhodes Scholarships, Gates Cambridge Scholarships, and Wellcome Trust Scholarships. Interested students should visit the websites of these organizations to learn more and apply.
Country-Specific Scholarships: Some countries offer scholarships specifically for their citizens to study medicine abroad. These scholarships may be funded by government agencies or private organizations. International students should explore scholarship opportunities provided by their home countries' educational departments, embassies, or relevant institutions.
BSMS Alumni Scholarships: BSMS alumni who have completed their medical degrees may have established scholarships or funding opportunities for incoming international students. These scholarships could be specific to certain countries or regions. Prospective students should inquire with the BSMS alumni association or admissions office for any available scholarships or funding options.
It is important to note that scholarship availability, eligibility criteria, and application deadlines may vary. Prospective international students are advised to regularly check the BSMS website, consult with the admissions office, and conduct thorough research to stay informed about the latest scholarship opportunities and application processes.
Applying for scholarships often requires submitting additional application materials, such as essays, reference letters, and financial documentation. Therefore, it is crucial for international students to plan ahead, carefully review the requirements, and submit their scholarship applications within the specified deadlines.
By taking advantage of these scholarship opportunities, international students can pursue their dream of studying medicine at Brighton and Sussex Medical School while receiving financial support to make their educational journey more affordable. For the complete and updated list of funding options for international and home students visit their Fees and funding page.
Location and Campus
Brighton and Sussex Medical School (BSMS) is ideally situated in one of the most captivating and culturally diverse cities in the United Kingdom – Brighton. Known for its vibrant atmosphere, scenic beauty, and rich history, Brighton offers an exceptional backdrop for students embarking on their medical education journey.
Coastal Charm and Cultural Delights
Nestled along the stunning South Coast of England, Brighton boasts a picturesque setting with its iconic pebble beach, a famous pier bustling with attractions, and panoramic views of the English Channel. The city's unique blend of seaside charm and a bustling urban environment creates a captivating atmosphere that resonates with students from all walks of life. The vibrant city center is brimming with artistic flair, vibrant street performers, independent shops, renowned theaters, and a thriving music scene, ensuring that there is always something exciting happening in every corner.
A Hub of Educational Excellence
BSMS is strategically located within the heart of Brighton, allowing students to benefit from the city's numerous educational, cultural, and research resources. The medical school has forged strong partnerships with prestigious healthcare institutions, including the Royal Sussex County Hospital and other nearby medical centers, providing students with exceptional clinical training opportunities. This close collaboration enables students to gain firsthand experience in a diverse range of medical specialties and fosters an environment of innovation and excellence.
State-of-the-Art Facilities
BSMS offers a modern and well-equipped campus that facilitates a dynamic learning experience for its students. The Audrey Emerton Building (AEB), located at the heart of the medical school, serves as a hub for comprehensive learning facilities. Here, students have access to a fully stocked medical library, cutting-edge computer suites, a clinical skills training area, and dedicated teaching rooms for both large and small group study. The AEB also boasts a top-floor restaurant offering breathtaking panoramic views of the city and the sparkling sea, providing a serene space for relaxation and contemplation.
Immersive Anatomy Studies
Anatomy is a cornerstone of medical education, and BSMS ensures a comprehensive and immersive approach to the study of the human body. Students have access to a range of innovative anatomy facilities, including dedicated cadaveric dissection labs, prosection sessions, living anatomy experiences, ultrasound sessions, and virtual and augmented reality resources. These state-of-the-art facilities allow students to develop a deep understanding of human anatomy, bridging the gap between theoretical knowledge and practical clinical skills.
Engaging Community and Campus Life
BSMS fosters a strong sense of community and offers a vibrant campus life. The medical school emphasizes small group teaching, facilitating close interaction between students and faculty members. This supportive environment encourages collaboration, discussion, and the sharing of ideas, fostering a sense of camaraderie among students. Various student societies and clubs cater to diverse interests, allowing students to engage in extracurricular activities and form lifelong friendships.
Exploring Sussex's Natural Beauty
Beyond the bustling city center, BSMS students have the opportunity to explore the breathtaking natural beauty of Sussex. The region is known for its picturesque countryside, rolling hills, ancient woodlands, and charming coastal towns. Students can take advantage of their free time to embark on outdoor adventures, such as hiking along the South Downs National Park, exploring historic castles and gardens, or enjoying leisurely walks along the stunning coastline.
A Welcoming and Inclusive Environment
Brighton prides itself on its inclusivity, diversity, and vibrant LGBTQ+ community. The city embraces individuals from all backgrounds, fostering an environment of acceptance and celebration of differences. BSMS shares this ethos, striving to create an inclusive and supportive learning environment that respects and values diversity. Students from around the world can feel welcomed and supported as they pursue their medical education in this culturally rich and open-minded city.
Weather
Brighton's weather is as diverse and captivating as the city itself, offering a delightful blend of seasons throughout the year. From mild summers to crisp autumns, invigorating winters, and blossoming springs, each season brings its own unique charm to this coastal city. So, pack your sunglasses, raincoat, and a sense of adventure as we dive into the kaleidoscope of weather that awaits you in Brighton.
Summer (June – August)
Summers in Brighton are typically pleasant and mild, with temperatures averaging between 68°F (20°C) and 73°F (23°C). The city comes alive during this season, as locals and tourists flock to the beach to bask in the sunshine and enjoy various outdoor activities. Take a refreshing dip in the English Channel, try your hand at paddleboarding or kayaking, or simply relax on the pebble beach and soak up the rays. Don't miss the vibrant festivals, street performers, and open-air concerts that fill the city's calendar, adding an extra dose of excitement to the sunny days.
Autumn (September – November)
As summer transitions into autumn, Brighton transforms into a picturesque haven adorned with vibrant autumnal hues. Temperatures gradually begin to cool, ranging from 57°F (14°C) to 63°F (17°C). Embrace the crisp air as you explore the city's numerous parks and gardens, such as the stunning Royal Pavilion Gardens or the serene Preston Park. Indulge in cozy activities like sipping hot chocolate at a charming café, browsing through the eclectic boutiques in the historic Lanes, or attending cultural events like the Brighton Comedy Festival or the Brighton Art Fair.
Winter (December – February)
Winter in Brighton brings a touch of magic to the cityscape, with temperatures averaging between 43°F (6°C) and 50°F (10°C). While the air may be brisk, there is no shortage of enchanting experiences to enjoy. Lace up your skates and glide across the ice at the Royal Pavilion Ice Rink, witness the breathtaking beauty of the city adorned with festive lights during the Brighton Christmas Market, or warm your soul with delicious comfort food at one of the city's cozy pubs. Don't forget to take a bracing stroll along the seafront, where the crashing waves create a captivating backdrop for contemplation.
Spring (March – May)
As the flowers bloom and nature awakens, spring showers breathe new life into Brighton. Temperatures gradually rise from 48°F (9°C) to 57°F (14°C), creating the perfect atmosphere for exploring the city's abundant parks and green spaces. Visit the stunning Stanmer Park or the picturesque Devil's Dyke for invigorating walks amidst nature's splendor. Spring is also a time of cultural rejuvenation, with art exhibitions, theater performances, and music festivals taking center stage. Engage in the city's creative pulse by attending the Brighton Festival or the Brighton Fringe, where artistic expression flourishes.
No matter the season, Brighton's weather provides a backdrop for a multitude of activities suitable for every taste. From beachside picnics and water sports in the summer to cozy pub visits and festive events in the winter, there is never a dull moment. So, embrace the ever-changing weather and let it guide you on exciting adventures throughout the year in this captivating coastal city.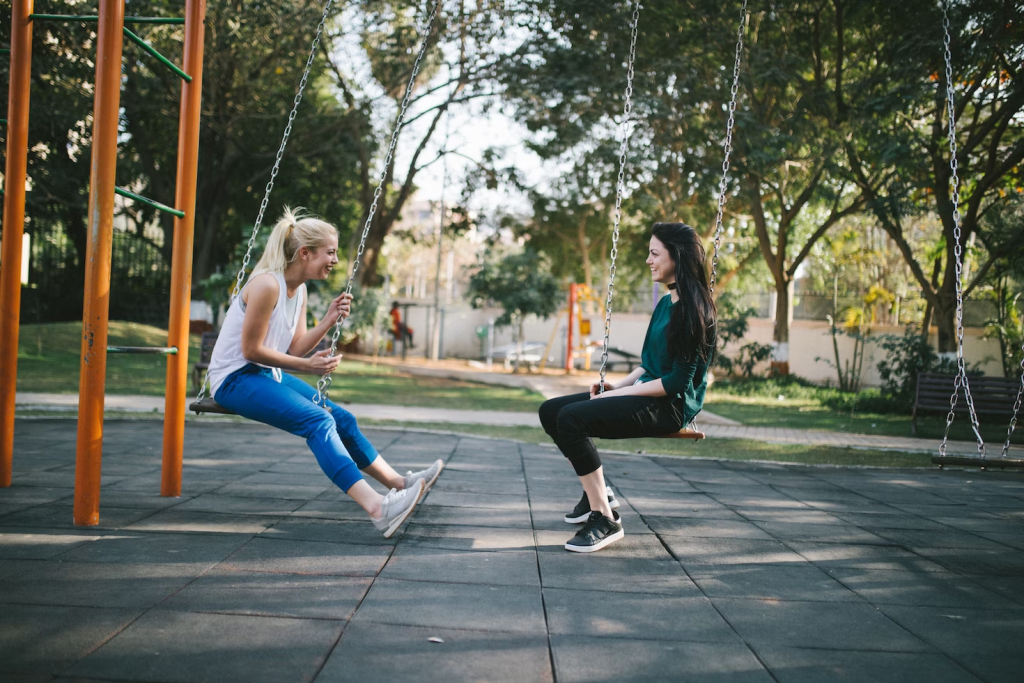 Student Accomodation
Finding the right accommodation is a crucial aspect of student life, and Brighton and Sussex Medical School (BSMS) offers a wide range of options to ensure a comfortable and supportive living environment for its students. With a reputation for providing some of the best student accommodation in the UK, BSMS understands the importance of a nurturing home away from home. Let's delve into why Brighton offers exceptional accommodation options and explore the advantages and considerations of living on and off-campus.
On-Campus Accommodation: Embrace the Community
Living on campus provides a convenient and immersive student experience. BSMS offers a range of on-campus accommodation options designed to meet the needs and preferences of students. Here are some of the advantages of living on-campus:
Pros:
Proximity to Campus: On-campus accommodation places you just a stone's throw away from lectures, libraries, and other academic facilities, saving you valuable time and energy.
Community and Support: Living among fellow students fosters a strong sense of community, making it easier to form friendships and build a support network. The shared experience of studying medicine creates a supportive environment where you can collaborate and learn from one another.
Convenience and Facilities: On-campus accommodations often provide a range of amenities, including laundry facilities, common areas for socializing, study spaces, and access to campus resources. These facilities enhance your overall living experience and make student life more convenient.
Safety and Security: Most on-campus accommodations have robust security measures in place, offering peace of mind to students and their families.
Cons:
Limited Availability: On-campus accommodations can be in high demand, and spaces may be limited. It's important to apply early to secure your preferred choice.
Potentially Higher Costs: In some cases, on-campus accommodation may be more expensive compared to off-campus options. It's essential to consider your budget and compare the costs before making a decision.
Off-Campus Accommodation: Freedom and Flexibility
Living off-campus provides students with greater independence and the opportunity to immerse themselves in the wider community. Here are some considerations when opting for off-campus accommodation:
Pros:
Broader Range of Options: Off-campus accommodation offers a wider selection of housing choices, including shared houses, private rentals, and apartments. This allows you to find a living arrangement that suits your preferences, budget, and lifestyle.
Flexibility and Privacy: Living off-campus provides greater flexibility in terms of lease duration and the ability to personalize your living space. It can offer more privacy and the freedom to create your own routines and lifestyle.
Integration with the Local Community: Renting off-campus enables you to become an active member of the local community, fostering a broader social experience beyond the university environment. You can explore the diverse neighborhoods, engage in community events, and experience the vibrant city life of Brighton.
Cons:
Distance and Commute: Depending on the location, off-campus accommodations may require a commute to campus. It's essential to consider transportation options and factor in additional time and costs for travel.
Responsibilities and Expenses: Living off-campus involves additional responsibilities, such as managing utility bills, maintenance, and potential upfront costs like security deposits. It's important to budget accordingly and ensure you have a clear understanding of your financial obligations.
Tips for Choosing Accommodation
Plan Ahead: Start your accommodation search early to secure the best options and avoid last-minute stress.
Consider Your Preferences: Determine your priorities, such as budget, proximity to campus, room types, and amenities. This will help narrow down your choices.
Connect with Peers: Reach out to current BS
Conclusion

In conclusion, Brighton and Sussex Medical School (BSMS) offers a comprehensive and exceptional program for aspiring medical students. With its rigorous curriculum, state-of-the-art facilities, and renowned teaching hospitals, BSMS provides a dynamic learning environment that prepares students for successful medical careers. The program's emphasis on integrated modules, small group teaching, and clinical experience from the early years ensures a well-rounded education that combines scientific knowledge with practical skills and patient-centered care.
BSMS stands out not only for its academic excellence but also for its commitment to student well-being and support. The school's dedication to providing outstanding accommodation options is a testament to its understanding of the importance of a comfortable and nurturing living environment. Whether students choose on-campus accommodation to immerse themselves in the vibrant campus community or opt for off-campus living to experience the local community, BSMS offers a range of options to suit diverse preferences and needs.
Furthermore, studying at BSMS provides an opportunity to live in the lively city of Brighton, known for its diverse culture, picturesque surroundings, and vibrant social scene. The city's welcoming atmosphere, bustling arts scene, and proximity to the beautiful Sussex coastline create a perfect backdrop for a fulfilling student life.
Additionally, BSMS recognizes the financial considerations that come with pursuing a medical degree. The tuition fees for UK students, Channel Islands, and Isle of Man students are competitively priced, while the school also offers scholarships and funding options for international students, ensuring that talented individuals from around the world can access this exceptional medical education.
Choosing the right medical school is a significant decision, and BSMS proves to be a compelling choice for aspiring medical students. Its reputation for academic excellence, outstanding facilities, supportive community, and the vibrant city of Brighton all contribute to a fulfilling and enriching student experience. By choosing BSMS, students embark on a transformative journey that equips them with the knowledge, skills, and experiences necessary to become compassionate and competent healthcare professionals.