| | |
| --- | --- |
| 🩺Qualification | MBBS |
| ⌛ Duration | 6 Years) |
| 📬 UCAS Course Code | A100 |
Introduction
The Medicine program at the University of Cambridge is globally recognized for its exceptional standards in medical education, research, and clinical training. It draws students from around the world who seek an outstanding education in medicine and aspire to contribute positively to the field. The program at Cambridge offers a comprehensive curriculum covering key areas such as anatomy, physiology, pathology, pharmacology, and clinical medicine, effectively preparing students for a successful career in medicine. Renowned faculty, who are leading experts in their respective fields, provide instruction and mentorship to nurture the next generation of medical professionals. The program combines academic excellence with practical experience, allowing students to gain hands-on training through clinical placements at renowned hospitals and medical facilities in the UK. This approach ensures that students are well-prepared to tackle the challenges of practicing medicine and possess the necessary knowledge and skills to make a meaningful impact in the field.
Entry Requirements
Academic qualifications: Applicants must have achieved or be predicted to achieve the following qualifications:
Undergraduate
| Qualification | Requirements |
| --- | --- |
| A-levels | A*A*A (in any order) in three A-level subjects including Chemistry and Biology. |
| International Baccalaureate | 40-42 points, with 776 at Higher Level (HL) in any order in Chemistry and Biology. |
| Scottish Highers | AAAAAB including Chemistry and Biology at Scottish Higher or Advanced Higher. |
| Other qualifications | The University of Cambridge accepts a wide range of international and UK qualifications. However, they should be equivalent in level and content to the A-level and IB requirements. Click here to see the list of accepted international qualifications and equivalent UK qualifications. |
| Admissions Test | Applicants must take the BioMedical Admissions Test (BMAT) in the year of application. The test assesses scientific and mathematical abilities, as well as problem-solving and critical thinking skills. |
| Work Experience | Applicants must have relevant work experience, which could include volunteering, shadowing doctors or healthcare professionals, or other relevant work experience. |
| Personal Statement | Applicants must submit a personal statement explaining their motivation for studying Medicine at Cambridge. |
| Interview | Applicants who meet the academic requirements and score highly on the BMAT will be invited to attend an interview at the University of Cambridge. |
Graduate
| Requirement | Description |
| --- | --- |
| Undergraduate Degree | Applicants must have a Bachelor's degree or equivalent in Biological Sciences, or a related subject. The degree should be from a recognized institution and demonstrate a high level of academic achievement. |
| English Language Proficiency | All applicants whose first language is not English must demonstrate their proficiency in the English language. They can do this by providing evidence of a recognized English language qualification, such as IELTS or TOEFL. |
| Personal Statement | Applicants must submit a personal statement outlining their motivation for pursuing graduate studies in Medicine at the University of Cambridge. The statement should also highlight the candidate's relevant research experience, academic achievements, and career goals. |
| Letters of Recommendation | Applicants must provide at least two letters of recommendation from academic referees who can attest to their academic ability, research experience, and suitability for the program. |
Please Note: All applicants will be assessed based on their academic record, work experience, personal statement, and letters of recommendation. Shortlisted applicants may also be invited to attend an interview with the admissions committee. Please note that meeting the minimum requirements does not guarantee an offer of a place in the Medicine program at the University of Cambridge. The selection process is highly competitive and based on a range of factors, including academic achievement, research experience, personal statement, letters of recommendation, and interview performance.
Facilities and Hospital affiliation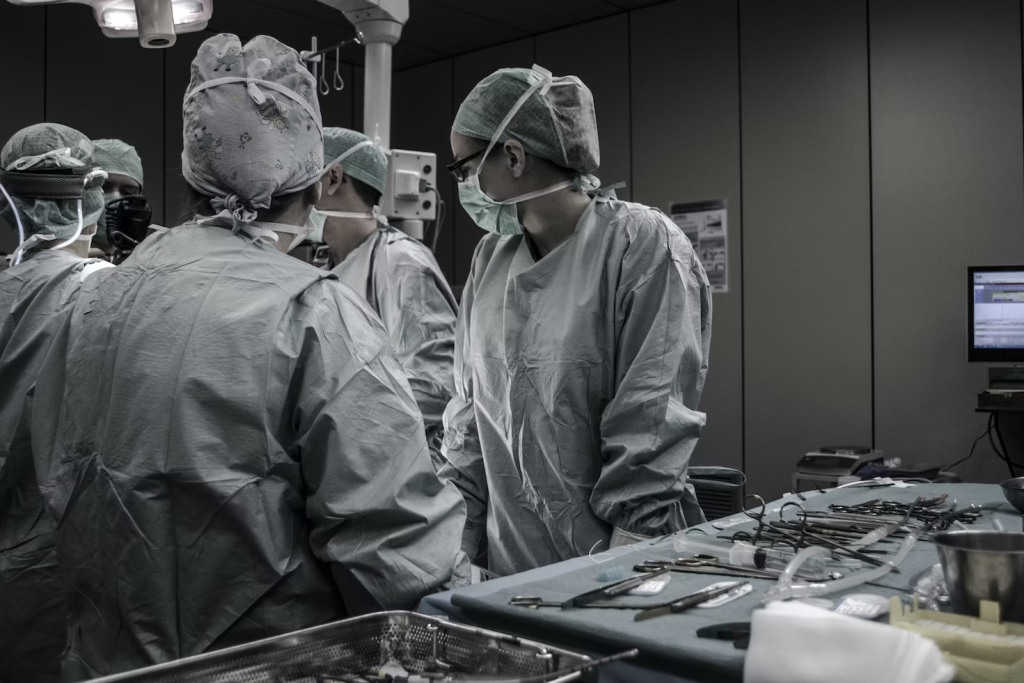 The medical facilities and teaching hospitals available to students in the Medicine program at the University of Cambridge are among the best in the world. Here are some highlights:
Cambridge University Hospitals NHS Foundation Trust: Students have access to this prestigious hospital trust, which includes three hospitals with different areas of specialization. Addenbrooke's Hospital focuses on neurosurgery, cardiology, and oncology, while The Rosie Hospital specializes in women's and maternity services. The Royal Papworth Hospital is renowned for its cardio thoracic specialties and transplant program.
Research Institutes and Centers: Students also benefit from various research institutes and centers dedicated to advancing medical knowledge and developing new treatments. The Cambridge Institute of Medical Research (CIMR) is a world-leading research center focused on understanding diseases such as Alzheimer's, Parkinson's, and multiple sclerosis, with emphasis on immunology, neuroscience, and infectious diseases.
University Research Centers: The University of Cambridge itself houses medical research centers including the School of Clinical Medicine, the Clinical School, and the Department of Medicine. These centers provide state-of-the-art facilities and equipment for medical research, allowing students to collaborate with renowned researchers and clinicians. Their work contributes to cutting-edge medical research with the potential to improve lives globally.
The combination of these world-class facilities, access to leading experts, and opportunities for clinical experience and research make the Medicine program at the University of Cambridge highly comprehensive and impact. Students are equipped to tackle the challenges of medical practice and make a positive difference in the field.
Curriculum
Curriculum for Undergraduate Medicine
Year
Curriculum
Year One
Foundations of Medicine

Anatomy
Physiology
Biochemistry
Scientific research evaluation

Year Two
Systems of the Body

Respiratory, cardiovascular, and nervous systems
Pathophysiology of diseases
Diagnosis and treatment
Clinical skills training

Year Three
Clinical Experience

Clinical practice in hospitals and clinics
Pharmacology, microbiology, and pathology

Year Four
Specialties and Clinical Science

Medical specialties (paediatrics, surgery, psychiatry)
Clinical science (imaging, diagnostic techniques, medical research interpretation)

Year Five
Clinical Practice

Advanced clinical practice
Independent decision-making and complex case management
Research projects or electives

Year Six
Preparation for Practice

Intensive clinical placement
Complex case management
Diagnostic and treatment strategies
Tuition fees for Home and International students
The cost of tuition fees for the Medicine program at the University of Cambridge depends on the student's classification as a home student or an international student. Here are the details:
| Student Type | Tuition Fees |
| --- | --- |
| Home Students | £9,250 per year |
| International Students | £63,990 per year |
It's important to note that tuition fees are subject to change, and students should refer to the official university website for the most up-to-date information on fees.
International students have various funding options to help cover the cost of tuition fees. They can apply for scholarships, which are often awarded based on academic merit or financial need. The University of Cambridge offers several scholarships specifically for international students, including the Gates Cambridge Scholarship and the Cambridge International Scholarship.
Another option for international students is to explore student loans. However, it's important to be aware that international students may have limited options for student loans, as they are typically available only for students studying in their home country or with a co-signer who is a citizen of the country where the loan is being obtained.
Additionally, international students should consider other expenses associated with studying at the University of Cambridge, such as accommodation, meals, and textbooks. These costs can vary depending on the student's individual circumstances, so it's crucial to plan and budget accordingly.
Please note that the above information is based on the current available knowledge, and students should always refer to the official university sources for the most accurate and up-to-date details regarding tuition fees and funding options.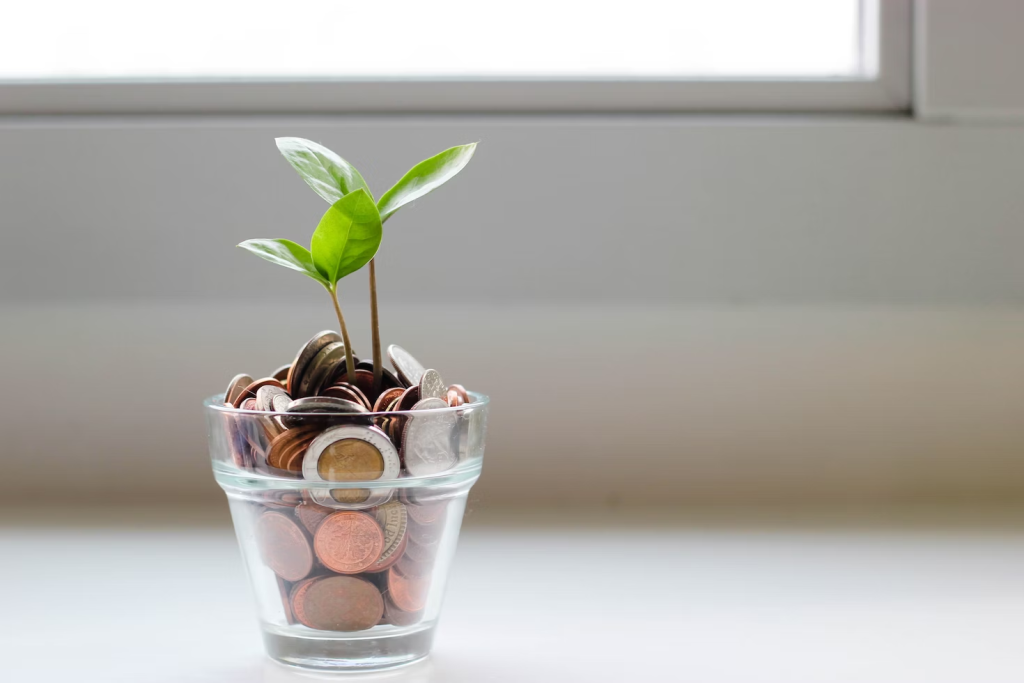 Scholarships
Here are some scholarships available for international students who want to study Medicine at the University:
Gates Cambridge Scholarship: Outstanding international students with leadership potential and academic excellence can apply for this scholarship. It covers tuition fees, a maintenance allowance, and other expenses.
Cambridge International Scholarships: These scholarships are for international students accepted into PhD or research-based programs at the University. They cover tuition fees and provide a maintenance allowance.
Cambridge Trust Scholarships: The Cambridge Trust offers scholarships for international students at the undergraduate and graduate levels. They are awarded based on academic merit and financial need.
Commonwealth Scholarships: Funded by the Commonwealth Scholarship Commission, these scholarships are available to students from Commonwealth countries. They cover tuition fees, a living allowance, and other expenses.
Erasmus Mundus Joint Master Degrees: International students wishing to study in Europe can apply for these scholarships funded by the European Union. They cover tuition fees, a living allowance, and other expenses.
Chevening Scholarships: These UK government-funded scholarships are available to students from over 160 countries. They cover tuition fees, a living allowance, and other expenses.
Marshall Scholarships: Outstanding students from the United States can apply for these scholarships to study at UK universities, including the University of Cambridge. They cover tuition fees, a living allowance, and other expenses.
For more information on funding options for international students, please visit the University's Fees and Financial Support page.
International students should carefully review the eligibility criteria and application deadlines for each scholarship program, as they may vary. It's important to note that competition for these scholarships is often high, so starting the application process early and submitting a strong application are recommended to increase the chances of success.
Location and Campus
The University of Cambridge resides in the heart of the historic city of Cambridge, England. Its presence graces multiple campuses, with the main one situated in the vibrant city center. Within this campus lies a treasure trove of historic gems, including the iconic King's College Chapel and the Wren Library. Surrounded by lush parks and verdant green spaces, the campus offers an idyllic sanctuary for students to unwind and embrace the beauty of the outdoors.
Cambridge itself is renowned for its lively cultural scene, boasting a plethora of museums, theaters, and galleries waiting to be explored. The city center teems with life, with an array of restaurants, cozy cafes, and captivating shops that add a touch of liveliness to the streets. The location of the university's medical facilities and teaching hospitals further complements its convenience, situated in close proximity to the main campus.
Among these esteemed medical institutions lies Addenbrooke's Hospital, a prestigious and expansive healthcare facility located just a few miles south of the city center. Revered for its groundbreaking clinical research, this hospital serves as a prominent healthcare hub in the region. In addition, the university has forged partnerships with esteemed institutions such as the Cambridge University Hospitals NHS Foundation Trust and the Royal Papworth Hospital. These affiliations provide students with a diverse range of clinical experiences and training opportunities, nurturing the development of their skills and knowledge, and paving the way for their success in the field of medicine.
In essence, the University of Cambridge, with its captivating location and remarkable campus, creates an inspiring environment for students pursuing their medical education. Cambridge, with its rich historical tapestry, splendid architectural wonders, and vibrant cultural offerings, presents a truly exceptional place to be. Furthermore, the close proximity of world-class medical facilities and hospitals to the main campus ensures that students have easy access to the invaluable resources and transformative experiences required to excel in their medical studies.
Weather

Cambridge enjoys a temperate maritime climate, characterized by mild summers, cool winters, and moderate rainfall year-round. This unique weather provides a dynamic and ever-changing backdrop to student life, offering diverse experiences for everyone, regardless of the season.
Summer (June to August): During the summer months, temperatures in Cambridge typically range from the mid-60s to the low-70s Fahrenheit (17-23°C). This delightful weather creates a pleasant and comfortable atmosphere for exploring the city and its surrounding countryside. It's the perfect time for outdoor activities like picnics, cycling, and boating on the picturesque River Cam. With extended daylight hours, you can fully immerse yourself in a variety of outdoor events, including music festivals, art exhibitions, and food markets.
Autumn (September to November): As autumn arrives, temperatures start to cool down, and nature paints a breathtaking canvas with leaves changing colors. Cambridge becomes a haven for long walks amidst the captivating countryside, parks, and gardens. Temperatures during autumn range from the mid-40s to the mid-60s Fahrenheit (7-18°C), providing a pleasant ambiance for exploration.
Winter (December to February): Winter in Cambridge can be chilly, with temperatures often dropping below freezing. However, the city's historic architecture, adorned with festive decorations, creates a magical atmosphere. Engaging in winter sports like ice skating and skiing in the nearby countryside is a popular pastime. Temperatures during winter range from the mid-20s to the low-40s Fahrenheit (-4 to 5°C).
Spring (March to May): Spring in Cambridge brings a vibrant burst of life as trees and flowers bloom, and the weather gradually warms up. It's an enchanting time to discover the city's abundant green spaces, including the renowned Botanic Garden, showcasing over 8,000 plant species from around the globe. Spring temperatures range from the mid-40s to the mid-60s Fahrenheit (7-18°C).
Cambridge's weather offers abundant opportunities for outdoor activities and exploration throughout the year. From punting on the River Cam in the summer to ice skating in the winter, the city presents a wide range of options to suit various interests and preferences. Moreover, indoor activities like visiting museums and art galleries are perfect for any weather condition, ensuring there's something exciting for everyone, regardless of the elements.
Student Accommodation
Accommodation is one of the most important considerations for students, especially when studying abroad. The University of Cambridge offers a wide range of accommodation options for students, both on-campus and off-campus. One of the best aspects of the University's accommodation is that it provides students with an opportunity to fully immerse themselves in university life and experience the vibrant student community.
Living on-campus has its advantages, especially for first-year students who are new to the university. The University of Cambridge offers a variety of on-campus accommodation options, including shared rooms, single rooms, and studio apartments. Living on campus provides easy access to university facilities, such as the library, sports facilities, and dining halls. It also provides a sense of community, making it easier for students to make friends and engage in extracurricular activities. Additionally, living on-campus allows students to save time and money on transportation.
However, living off-campus has its advantages too. It provides students with more privacy and independence, as they have their own space to study, relax, and entertain friends. It also provides an opportunity for students to experience living in the city and explore the surrounding areas. Off-campus housing options include renting apartments, sharing a house with other students, or living with a local family.
When considering accommodation options, it's important to consider your budget and personal preferences. On-campus accommodation tends to be more expensive, but it does provide convenience and a sense of community. Off-campus accommodation may be cheaper, but it requires more effort in terms of finding suitable housing, and it may take longer to commute to university.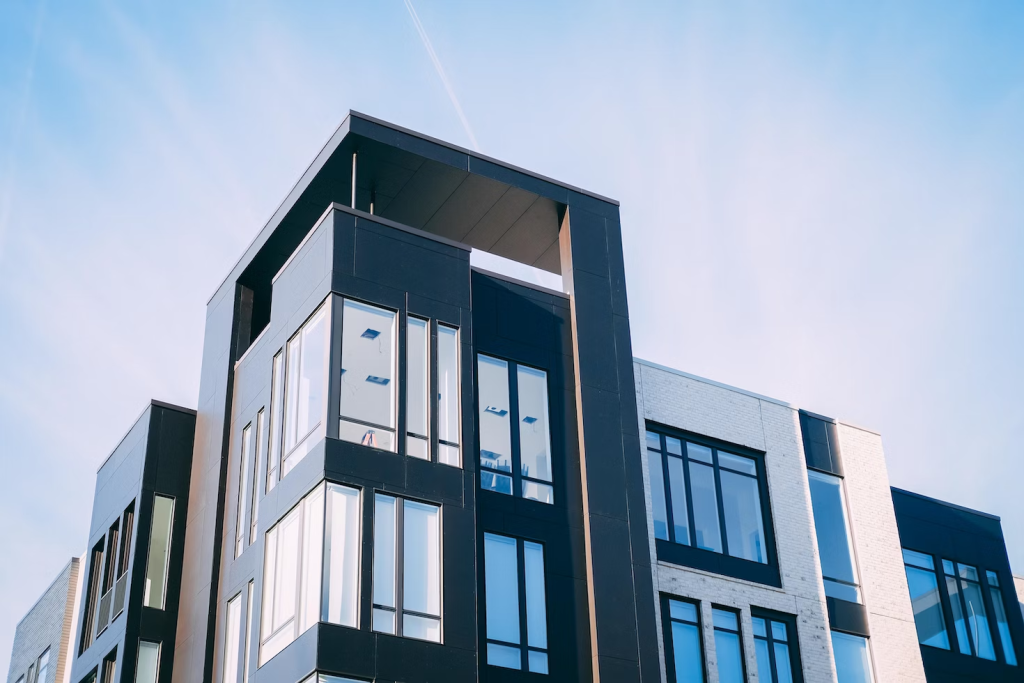 Conclusion
In conclusion, the University of Cambridge's Medicine program is one of the most prestigious and highly-regarded programs in the world. With rigorous academic standards and an emphasis on practical skills, this program provides students with a comprehensive education that prepares them for a career in medicine.
The University's state-of-the-art medical facilities and teaching hospitals offer unparalleled opportunities for students to gain hands-on experience and work alongside leading medical professionals. The curriculum is designed to challenge and inspire students, covering a wide range of medical topics over the course of six years.
While tuition fees may be high, there are several scholarship options available for international students to help offset the cost. The University also offers excellent on-campus and off-campus accommodation options to suit a variety of preferences and budgets.
Furthermore, the location and campus of the University of Cambridge provide students with a unique and enriching experience. The stunning architecture and rich history of the campus are truly breathtaking, and the city of Cambridge offers a vibrant and dynamic atmosphere that is perfect for students.
Finally, the weather in Cambridge is mild and pleasant for much of the year, providing students with the opportunity to engage in a variety of outdoor activities, such as punting on the River Cam, exploring the city's parks and gardens, or simply enjoying a walk through the historic streets.