IMAT Biology
By Ari Horesh
We're super excited to unveil our first official free book! It's here to replace our previous free resources, offering a more polished and in-depth approach to the material. Use this book as an awesome study companion for the exam after you've gone through your first revision with our study planner. It'll help you grasp the concepts you'll likely encounter on the test, giving you that extra edge. Use the link in the menu to log in with Google, refresh a few times if it didn't work. By downloading the book you agree to get emails regarding relevant updates from us. Last Update: 3/6/2023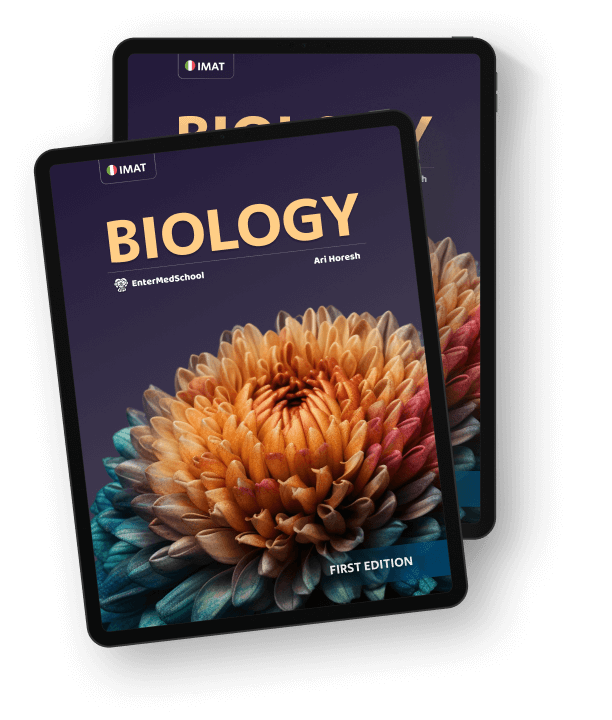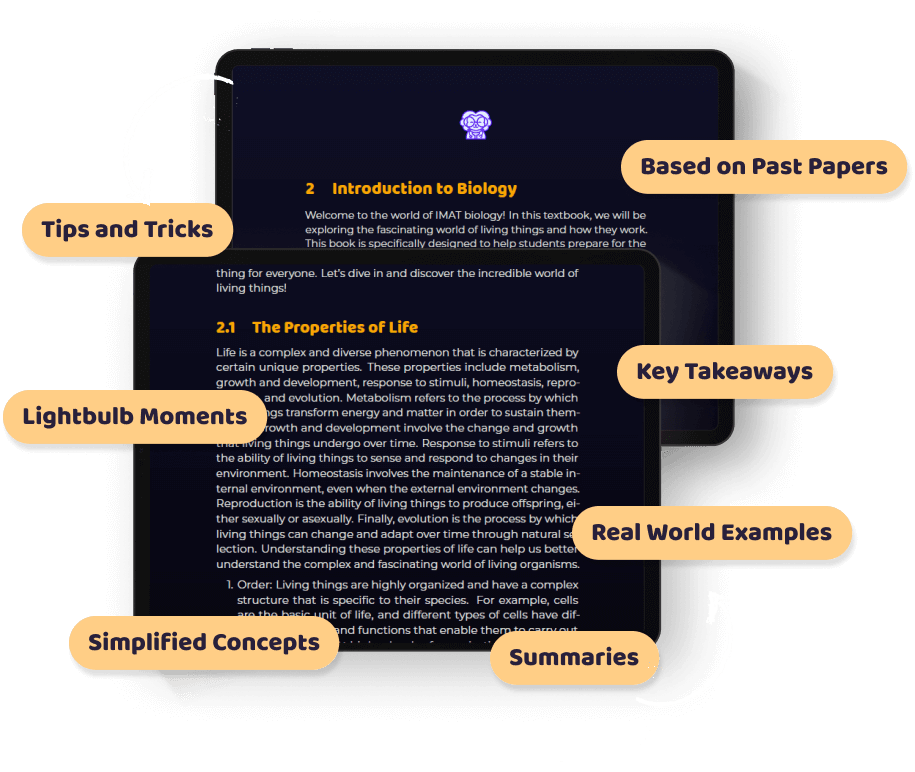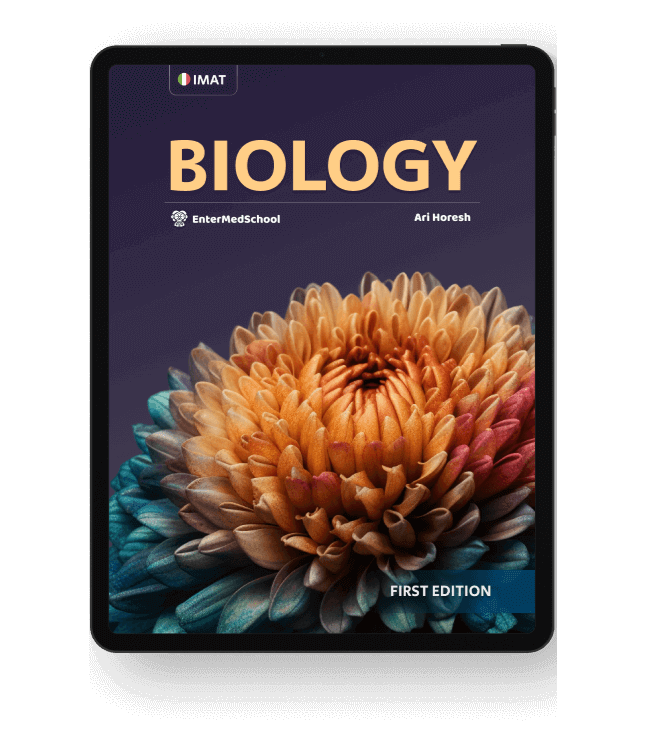 Why free?
At entermedschool.com, we are committed to breaking down the barriers to medical education and providing free resources for aspiring students. Our paid classes ensure that we can continue to offer this content for free, and our vision is to help individuals achieve their dreams of entering medical school and making a meaningful impact in the world.
Our biology book is packed with valuable tips, tricks, and practice questions to help you ace the IMAT biology section and secure a spot in an Italian medical school, even if you can't afford the a padi IMAT course, giving you a fair chance to entermedschool.
We are committed to providing the best preparation materials at no cost, so don't miss out on this opportunity to succeed!

About The Author – Ari Horesh
Ari Horesh, the author of this book and the founder of EnterMedSchool, is a medical student at the University of Pavia, Italy.
Ari founded EnterMedSchool with the intention of providing everyone an equal opportunity to pursue their dreams of studying medicine. In 2022, Ari took a gap year to fully commit to this cause, dedicating many hours a day to creating the best materials for the IMAT exam, which are now available online, and most of them are completely free.
Ready to dive in?
Unlock your full potential! Download now and get a head start over the competition.