Ari Horesh University of Pavia, Italy
7th of April, 2023
Nestled in the heart of the picturesque Piedmont region, Turin is a captivating city with a rich cultural history, stunning architecture, and a vibrant, modern atmosphere. As the fourth-largest city in Italy, it combines the charm of its ancient origins with the contemporary flair of a bustling metropolis. Surrounded by the majestic Alps and boasting a delightful culinary scene, Turin is an ideal destination for any student seeking to embark on an unforgettable journey in the pursuit of a medical degree. At the center of this exciting adventure lies the prestigious University of Turin, one of the oldest and most esteemed educational institutions in Italy, offering a world-class medical program that has cultivated the minds of countless healthcare professionals for centuries.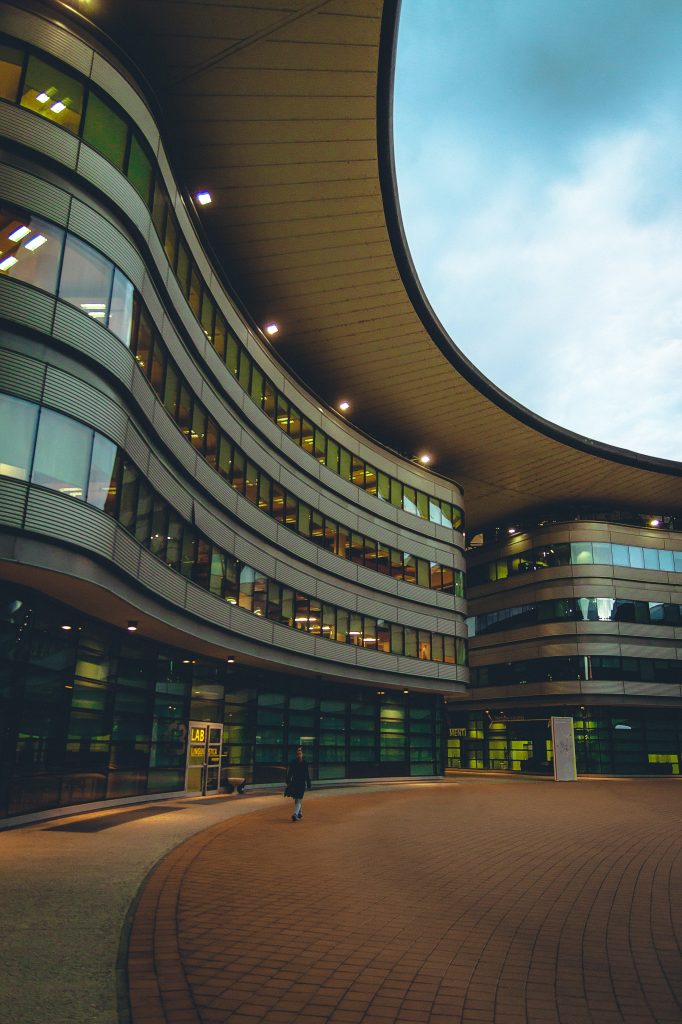 Content Quick Navigation
Turin: A City Steeped in History and Culture
The allure of Turin lies in its unique blend of old-world charm and modern urban living. Founded by the Celts in the 3rd century BC and later conquered by the Romans, this ancient city has been shaped by the passage of time and the influence of various civilizations. Its glorious past is evident in the stunning Baroque architecture, elegant piazzas, and grandiose churches that adorn its streets. Among its most iconic landmarks are the Mole Antonelliana, which houses the National Cinema Museum, and the Royal Palace, a symbol of the city's regal past.
But Turin is not just a city frozen in time. Its dynamic nature and innovative spirit are showcased by its thriving automotive industry, which includes the renowned Fiat brand, as well as its role as a hub for cutting-edge technology, design, and research. The city also offers a vibrant cultural scene, with numerous theaters, art galleries, and museums, such as the Egyptian Museum, which houses one of the largest collections of Egyptian artifacts outside of Cairo.
Turin's bustling café culture and gastronomical delights are an experience in themselves. From the delectable truffles of Alba to the famed Lavazza coffee, students can indulge in the rich culinary heritage of the region. Foodies will rejoice in the birthplace of Nutella and the home of the slow food movement, where they can savor mouthwatering dishes crafted with locally sourced ingredients.
Life as a Medical Student in Turin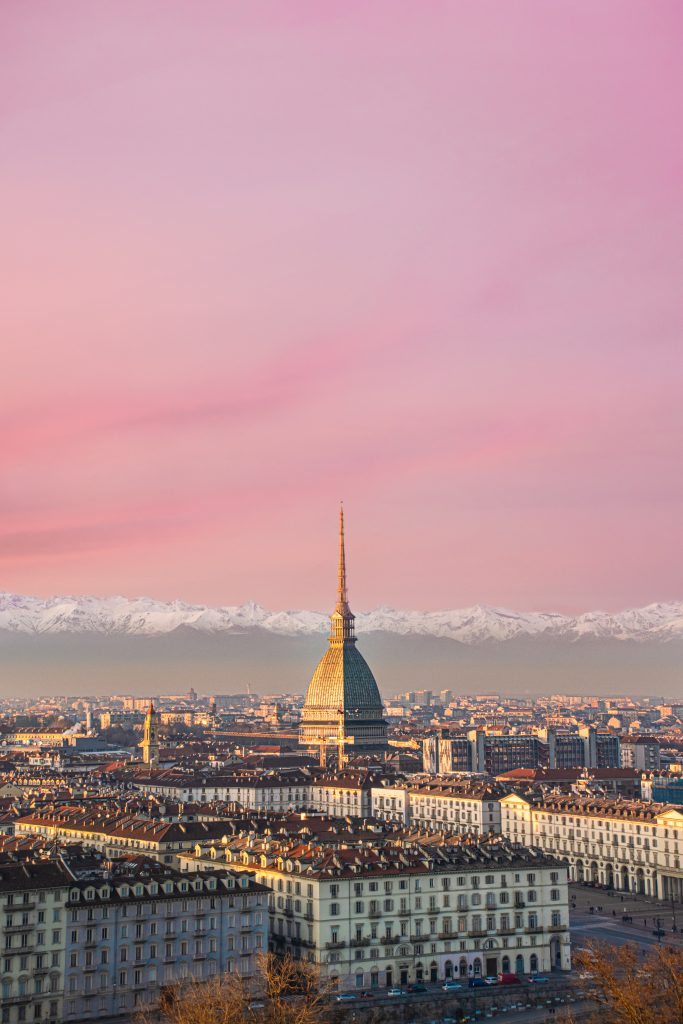 The University of Turin, established in 1404, is a prestigious institution that has played a significant role in Italy's academic landscape. Its Faculty of Medicine, consistently ranked among the best in the country, provides students with an exceptional education that combines theoretical knowledge with practical experience in modern healthcare settings.
As a medical student in Turin, you will be immersed in a diverse and international community, where you can forge lifelong friendships and collaborations with peers from around the globe. The city's excellent public transportation system, affordable cost of living, and vibrant social scene make it an ideal place to balance your studies with a rich and fulfilling lifestyle.
Deadlines and Application Process for the Medical Course in English at the University of Turin
Navigating the application process for a prestigious medical program can be daunting, but worry not! We have outlined the key deadlines and steps you need to follow to ensure a smooth application to the University of Turin's Medicine and Surgery course, taught in English.
Pre-Enrollment and Visa Application for Non-EU Students
Starting from the 1st of May 2023, pre-enrollment for the Medicine and Surgery course will open on the University of Turin's application website (https://apply.unito.it/en_GB/courses/course/462-medicine-and-surgery). It is crucial for non-EU students who require a visa to complete this step, as it is mandatory for their visa application process.
*This call is reserved to European applicants and non-EU applicants legally residing in Italy. If you apply without this prerequisite, your application will not be considered and no refund will be issued.
IMAT Registration and Examination
Between April and July, registration for the International Medical Admissions Test (IMAT) will be open on the Universitaly platform (https://www.universitaly.it/). IMAT is a standardized test required for admission to medical schools in Italy, including the University of Turin. Make sure to register and pay for the IMAT during July to secure your place in the examination.
Scholarship Opportunities
The University of Turin offers a range of scholarship opportunities for students, including grants, housing, free meals, and reduced tuition fees. Before the IMAT exam, it is essential to inquire about the available scholarships and the documents you need to provide based on your home country. To do so, send an email to the University of Turin using the contact information provided on their website. Carefully follow their guidelines and submit the necessary documents within the specified deadlines to maximize your chances of securing financial aid.
In conclusion, applying to the University of Turin's Medicine and Surgery program requires careful planning and attention to deadlines. By following these steps and staying organized, you can make the application process as stress-free as possible and increase your chances of embarking on an incredible medical education journey in the heart of Italy.
Understanding the IMAT Exam: Structure, Topics, and Preparation Tips
To secure your spot at the University of Turin's Medicine and Surgery program, you must first conquer the International Medical Admissions Test (IMAT). This standardized exam is designed to assess your readiness for medical school and is a requirement for admission to medical programs in Italy. In this section, we will delve into the structure of the IMAT exam, the topics it covers, and how you can effectively prepare for this crucial test.
IMAT Exam Structure and Topics
The IMAT exam for 2023 consists of 60 multiple-choice questions, which you must complete within 100 minutes. The questions are designed to evaluate your understanding and reasoning abilities across various subject areas, including logic, biology, chemistry, mathematics, and physics. These topics are carefully chosen to ensure that you possess the foundational knowledge required to excel in a demanding medical program.
Preparing for the IMAT Exam


To succeed in the IMAT exam, it is essential to develop a strong study plan and utilize the right resources. EnterMedSchool.com offers an extensive range of study materials, preparation guides, and articles tailored to help you tackle the IMAT exam with confidence. By leveraging these valuable resources, you can:
Familiarize yourself with the exam format and question types, which will help you navigate the test more efficiently and reduce exam-related anxiety.
Review crucial subject areas and concepts in-depth to ensure a comprehensive understanding of the topics covered in the IMAT exam.
Practice with mock exams and timed question sets to improve your time management skills and gauge your performance under exam conditions.
Gain insights and tips from experienced medical students and IMAT test-takers who have successfully navigated the admissions process.
The key to acing the IMAT exam lies in consistent practice, thorough understanding of the subject matter, and effective time management. By utilizing the resources available on EnterMedSchool.com and diligently following a well-structured study plan, you can enhance your chances of success and take a significant step closer to your dream of studying Medicine and Surgery at the esteemed University of Turin.
Competitiveness of the University of Turin's Medical Program
While the University of Turin's Medicine and Surgery program attracts many aspiring medical students from across the globe, it is essential to understand the level of competition you may face during the admission process. In this section, we will discuss the competitiveness of Turin's medical program compared to other universities in Italy, based on the EnterMedSchool difficulty scale.
The University of Turin's Competitiveness on the EnterMedSchool Scale
On the EnterMedSchool difficulty scale, the University of Turin's medical program is ranked at a 7 out of 10. Although it is not as fiercely competitive as institutions like Milan's International Medical School (IMS) or Rome's La Sapienza University, Turin still ranks above the average score of other universities. This ranking indicates that while securing a seat in Turin's medical program may not be as challenging as in other top-tier institutions, it still demands a considerable level of preparation and commitment.
Factors Influencing Turin's Competitiveness
In recent years, the University of Turin has become an increasingly popular choice for non-EU students, owing to its prestigious reputation, attractive location, and the high quality of education it offers. As a result, the admission scores have experienced a significant jump, further increasing the competitiveness of Turin's Medicine and Surgery program.
To succeed in securing a spot at the University of Turin, it is crucial to be well-prepared for the IMAT exam and stay informed about the admission process, deadlines, and requirements. By leveraging resources like EnterMedSchool.com and devising a solid study plan, you can enhance your chances of success and rise above the competition.
In conclusion, while the University of Turin's Medicine and Surgery program is not as competitive as some other renowned institutions in Italy, it remains a popular and sought-after choice for aspiring medical students. By understanding the level of competition and preparing accordingly, you can increase your chances of joining the ranks of the many successful healthcare professionals who have graduated from this esteemed institution.