Paris University of Pavia | Ari's Past Student (2020)
11th of May, 2023
Imagine strolling through cobblestone streets lined with centuries-old buildings, savoring the mouthwatering aroma of freshly made pasta, and basking in the warm Italian sun as you make your way to class. This is just a glimpse into the enchanting experience of studying in central Italy, where history, culture, and education come together to create an unparalleled learning environment.
Central Italy, which encompasses the regions of Tuscany, Umbria, Marche, and Lazio, boasts a rich historical and cultural heritage that has captivated the hearts of millions throughout the centuries. From the iconic Renaissance art of Florence to the awe-inspiring architectural marvels of Rome, this region has long been a hub of creativity, knowledge, and innovation.
Content Quick Navigation
Education holds a special place in Italian society, with the country being home to some of the world's oldest and most prestigious universities. In fact, the University of Bologna, founded in 1088, is widely considered the first modern university. This long-standing tradition of academic excellence is evident throughout central Italy, where a diverse range of universities and programs cater to students from all walks of life.
Studying in central Italy is more than just an opportunity to receive a world-class education; it's a chance to immerse yourself in a vibrant and multifaceted culture that will forever leave its mark on your heart. As you explore ancient ruins, discover hidden culinary gems, and engage with locals, you'll gain a deeper understanding of Italy's unique way of life and what makes this region so extraordinary.
In this article, we'll dive into the exceptional experience of studying in central Italy, touching upon top universities, student life, cultural immersion, practical information for prospective students, and much more. Whether you're considering studying abroad for a semester or pursuing a full degree in this captivating region, we hope to provide you with a comprehensive and engaging overview of what you can expect from your time in the heart of Italy.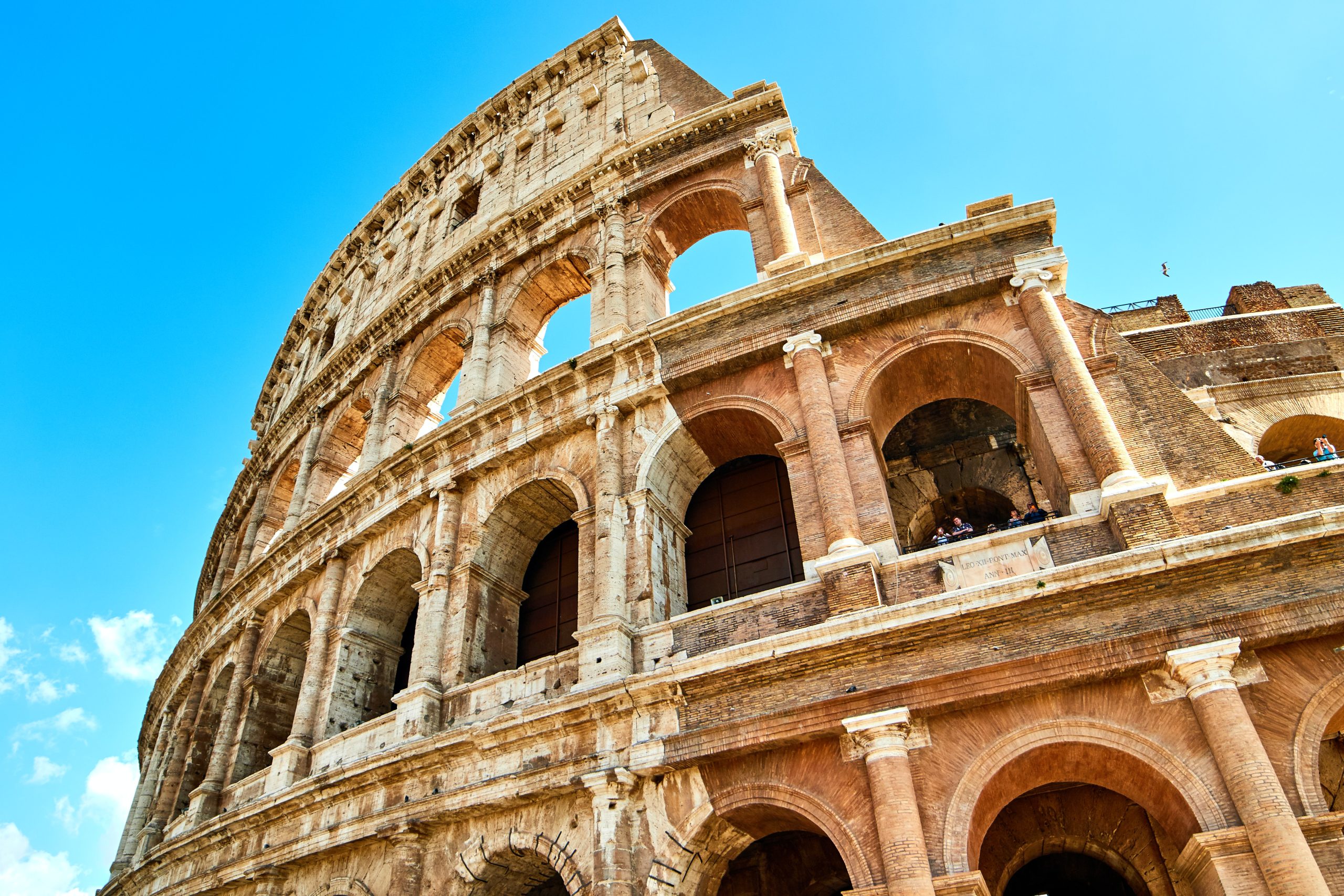 Top Universities in Central Italy
Central Italy is home to a variety of prestigious universities that attract students from all around the globe. Each institution has its own unique features, programs, and academic strengths. Here, we'll highlight some of the most renowned universities in the region.
Sapienza University of Rome
Established in 1303, Sapienza University is one of the oldest and largest universities in Europe. Located in the heart of Rome, it offers a diverse range of degree programs across various disciplines. The university is especially renowned for its excellence in humanities, sciences, and engineering. With over 115,000 students and a vibrant international community, Sapienza provides a stimulating and multicultural learning environment.
University of Florence
Situated in the picturesque city of Florence, the University of Florence is a leading center for arts, humanities, and social sciences. Founded in 1321, it has a rich academic tradition that dates back to the days of the Medici family. With its strong focus on interdisciplinary research, the university promotes innovation and collaboration among students and faculty, fostering a dynamic and forward-thinking academic atmosphere.
University of Pisa
The University of Pisa, established in 1343, is one of Italy's most prestigious universities. Known for its outstanding programs in engineering, natural sciences, and computer science, Pisa has a long-standing reputation for academic excellence. The university's Leaning Tower serves as a symbol of its enduring commitment to pushing the boundaries of knowledge and discovery.
University for Foreigners Perugia
As the oldest and most prestigious institution dedicated to teaching Italian language and culture, the University for Foreigners Perugia is an ideal destination for international students. Founded in 1921, the university offers a variety of courses ranging from Italian language, literature, and history to art, music, and cinema. Students benefit from a truly immersive experience as they explore the charming city of Perugia and its surrounding regions.
Student Life in Central Italy
Studying in central Italy is not only about academics; it's also an opportunity to experience an exciting and enriching student life. Let's delve into some aspects of living and studying in this beautiful region.
Accommodation Options
Students in central Italy have various accommodation options to choose from, including university dormitories, private apartments, or shared housing. Many universities offer on-campus housing, providing an affordable and convenient living arrangement. Alternatively, renting a private apartment or sharing with other students can be a great way to experience local life and make lasting friendships.
Transportation and Accessibility
Getting around in central Italy is relatively easy, thanks to the region's efficient public transportation system. Major cities like Rome, Florence, and Pisa are well-connected by buses, trams, and trains, making it easy for students to commute to and from university. Moreover, exploring the region's picturesque towns and stunning countryside is a breeze, with many destinations accessible by train or bus.
Social Life and Extracurricular Activities
Central Italy offers an array of social and cultural activities for students to enjoy. From art exhibitions, concerts, and film screenings to sports clubs, volunteer opportunities, and language exchange programs, there's something for everyone. Universities often organize events and activities to help students connect and make the most of their time in Italy.
Support Services for International Students
Universities in central Italy are committed to supporting their international students. Many institutions offer orientation programs, academic advising, and language courses to help students acclimate to their new environment. Additionally, international offices and student associations can provide valuable assistance with practical matters, such as housing and immigration procedures.
Embracing the Rich Italian Culture: A Journey Through Art, History, and Tradition
Studying in central Italy provides a unique opportunity to immerse yourself in a culture that is both captivating and diverse. In this section, we'll take you on a journey through the region's art, history, and traditions, exploring local customs, must-attend festivals, and unforgettable historic and cultural sites that will enrich your study abroad experience.
Discovering Local Customs and Time-Honored Traditions
Italian culture is deeply rooted in family, food, and festivity, and central Italy is no exception. Embrace the warm and welcoming nature of the locals by participating in traditional celebrations, learning the language, and adopting the relaxed Italian lifestyle. Sharing a leisurely meal with friends, partaking in the daily ritual of la passeggiata (an evening stroll), and engaging in animated conversations at local cafes will help you connect with the essence of Italian life.
One fascinating aspect of Italian culture is the strong emphasis on regional identity. Each area of central Italy boasts its own unique customs, dialects, and culinary traditions. For example, Tuscan cuisine is known for its rustic simplicity and use of high-quality local ingredients, while Umbrian cuisine features rich flavors and a generous use of truffles. Take the time to explore the distinct character of each region, and you'll be rewarded with a deeper understanding of Italy's incredible cultural diversity.
Experiencing Festivals and Events That Celebrate Italy's Cultural Heritage
Central Italy is teeming with colorful festivals and events that bring the region's rich history and cultural heritage to life. These celebrations provide a window into the local customs and traditions, allowing you to experience Italy's vibrant spirit firsthand.
Palio di Siena: Don't miss the famous Palio di Siena, a thrilling horse race held twice a year in the stunning medieval city of Siena. This centuries-old event is steeped in tradition and rivalry, with each of the city's 17 districts (contrade) competing for the coveted Palio banner. The festivities surrounding the race include lively parades, sumptuous banquets, and passionate displays of neighborhood pride.
Carnevale di Viareggio: Another must-experience event is Carnevale di Viareggio, Tuscany's vibrant and elaborate carnival, which features spectacular parades and elaborate costumes. For several weeks each year, the streets of Viareggio come alive with music, dancing, and dazzling displays of creativity. The carnival's giant, intricately designed floats are a testament to the region's artistic talent and passion for celebration.
Umbria Jazz Festival: Music lovers should not miss the Umbria Jazz Festival, one of the most important jazz festivals in the world. Held annually in the picturesque city of Perugia, the event attracts renowned international artists and enthusiastic audiences for ten days of unforgettable performances.
Unveiling the Must-Visit Historic and Cultural Sites of Central Italy
Central Italy is a treasure trove of artistic, architectural, and historic masterpieces, offering a wealth of unforgettable experiences for students with an interest in history, art, and culture. Exploring the region's iconic landmarks and hidden gems will not only enrich your understanding of Italian heritage but also provide memories that will last a lifetime.
Rome's Ancient Wonders: In Rome, the Colosseum, Pantheon, and Roman Forum stand as awe-inspiring testaments to the city's ancient history and architectural prowess. Wander through these remarkable sites to gain a deeper appreciation for the Eternal City's incredible past.
Florence's Artistic Masterpieces: As the birthplace of the Renaissance, Florence is a veritable open-air museum. The Uffizi Gallery houses an unparalleled collection of masterpieces by artists such as Botticelli, Leonardo da Vinci, and Michelangelo. Marvel at the architectural beauty of the Duomo and its adjacent Baptistery, whose bronze doors were dubbed the "Gates of Paradise" by Michelangelo himself.
Pisa's Iconic Landmarks: In Pisa, the world-famous Leaning Tower draws visitors from around the globe, but the city has much more to offer. The stunning Piazza dei Miracoli, a UNESCO World Heritage Site, is home to the impressive Cathedral, Baptistery, and the Monumental Cemetery, all exquisite examples of Pisan Romanesque architecture.
Off the Beaten Path: Venture further afield to uncover the hidden gems of smaller towns and cities such as Assisi, Orvieto, and Urbino. In Assisi, the Basilica of St. Francis is adorned with magnificent frescoes by Giotto and Cimabue. Orvieto's dramatic cliff-top location and striking cathedral make it a must-visit destination. In Urbino, the Palazzo Ducale and the city's well-preserved Renaissance architecture will transport you back in time.
Must-Visit Historic and Cultural Sites
Central Italy is a treasure trove of artistic, architectural, and historic masterpieces. Make time to explore iconic landmarks such as the Colosseum, Pantheon, and Roman Forum in Rome, the Uffizi Gallery and the Duomo in Florence, and the Leaning Tower and Piazza dei Miracoli in Pisa. Venture further afield to uncover the hidden gems of smaller towns and cities like Assisi, Orvieto, and Urbino.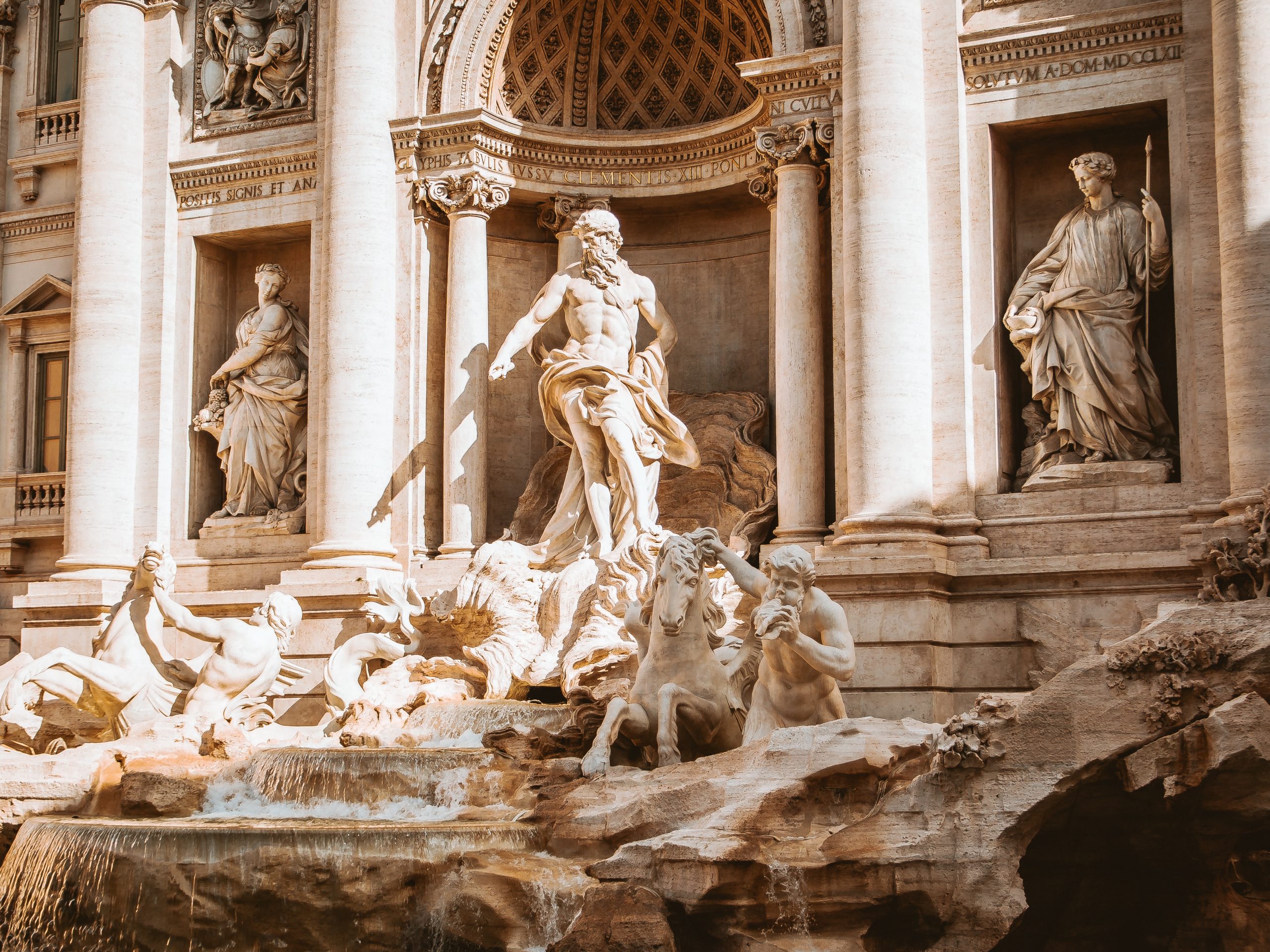 The Benefits of Studying in Central Italy
Choosing to study in central Italy offers countless advantages that extend beyond academics. Let's examine some of the life-changing benefits that await you in this enchanting region.
Personal Growth and Development
Studying abroad is a transformative experience that fosters personal growth and self-discovery. Living in central Italy will challenge you to adapt to a new culture, navigate unfamiliar surroundings, and overcome language barriers. These experiences will undoubtedly shape your character and equip you with valuable life skills.
Language Immersion and Acquisition
There's no better way to learn Italian than by immersing yourself in the language and culture. As you interact with locals, attend classes, and explore the region, you'll quickly improve your language proficiency and gain a deeper appreciation for the Italian way of life.
Networking and Career Opportunities
Studying in central Italy can open doors to exciting career opportunities and international networks. By attending a prestigious university, you'll have the chance to connect with professionals, academics, and fellow students from around the world. These connections can be invaluable as you embark on your professional journey.
Life-Long Memories and Friendships
Your time in central Italy will be filled with unforgettable moments and cherished memories. From exploring historic cities and bonding with classmates to discovering your favorite local trattoria, you'll create a lifetime of memories that you'll always hold dear. Moreover, the friendships forged during your study abroad experience will often last a lifetime.
Practical Information for Prospective Students
To ensure a smooth transition to life in central Italy, it's essential to familiarize yourself with the practical aspects of studying abroad. In this section, we'll cover the application process, scholarships, and visa requirements.
Application Process and Requirements
The application process for universities in central Italy typically involves submitting an online application, providing academic transcripts, and proving language proficiency. Each institution has its own specific requirements, so it's crucial to research your desired university and program thoroughly.
Scholarships and Financial Aid
There are numerous scholarships, grants, and financial aid options available to help students fund their studies in central Italy. Many universities offer merit-based scholarships, while others provide financial assistance based on need. Additionally, various international organizations and governments offer scholarships for study abroad programs. Be sure to research and apply for funding opportunities well in advance of your intended start date.
Visa and Immigration Procedures
International students from non-EU countries will need to obtain a study visa before embarking on their academic journey in central Italy. The visa application process typically involves submitting a visa application form, proof of financial means, health insurance, and an acceptance letter from your chosen university. It's important to start the visa application process early, as it can take several weeks or even months to complete.
Conclusion
Studying in central Italy offers an unparalleled educational experience that combines world-class academics with a rich cultural immersion. As you explore the region's captivating cities, embrace its vibrant traditions, and forge life-long friendships, you'll discover a world of opportunity and adventure that will undoubtedly leave a lasting impression on your heart.
We hope that this comprehensive guide has provided you with a glimpse into the unique and rewarding experience of studying in central Italy. Whether you're considering a semester abroad or pursuing a full degree, we encourage you to take the leap and embark on this unforgettable adventure. Buona fortuna!
| Category | Details |
| --- | --- |
| Local Customs and Traditions | Family, food, and festivity. Embrace local celebrations, learn the language, and adopt the Italian lifestyle. |
| Festivals and Events | Palio di Siena, Carnevale di Viareggio, Umbria Jazz Festival. |
| Historic and Cultural Sites | Rome's Colosseum, Pantheon, and Roman Forum; Florence's Uffizi Gallery and Duomo; Pisa's Leaning Tower and Piazza dei Miracoli. |
| Benefits of Studying in Central Italy | Personal growth, language immersion, networking and career opportunities, life-long memories and friendships. |
| Application Process and Requirements | Online application, academic transcripts, language proficiency proof. Research specific requirements for each institution. |
| Scholarships and Financial Aid | Merit-based scholarships, need-based financial assistance, international organizations and governments offering study abroad scholarships. |
| Visa and Immigration Procedures | Non-EU students require a study visa. Application process includes visa application form, proof of financial means, health insurance, and university acceptance letter. |