Paris University of Pavia | Ari's Past Student (2020)
7th of May, 2023
Introduction
Nestled in the heart of the picturesque city of Pavia, Italy, stands the historic University of Pavia. Founded in 1361 by Emperor Charles IV, it has grown to become a prestigious institution with a rich legacy and a strong international reputation. This comprehensive guide is here to offer IMAT candidates an in-depth look at life on campus, academic programs, and other invaluable information to help you make an informed decision about your future academic pursuits.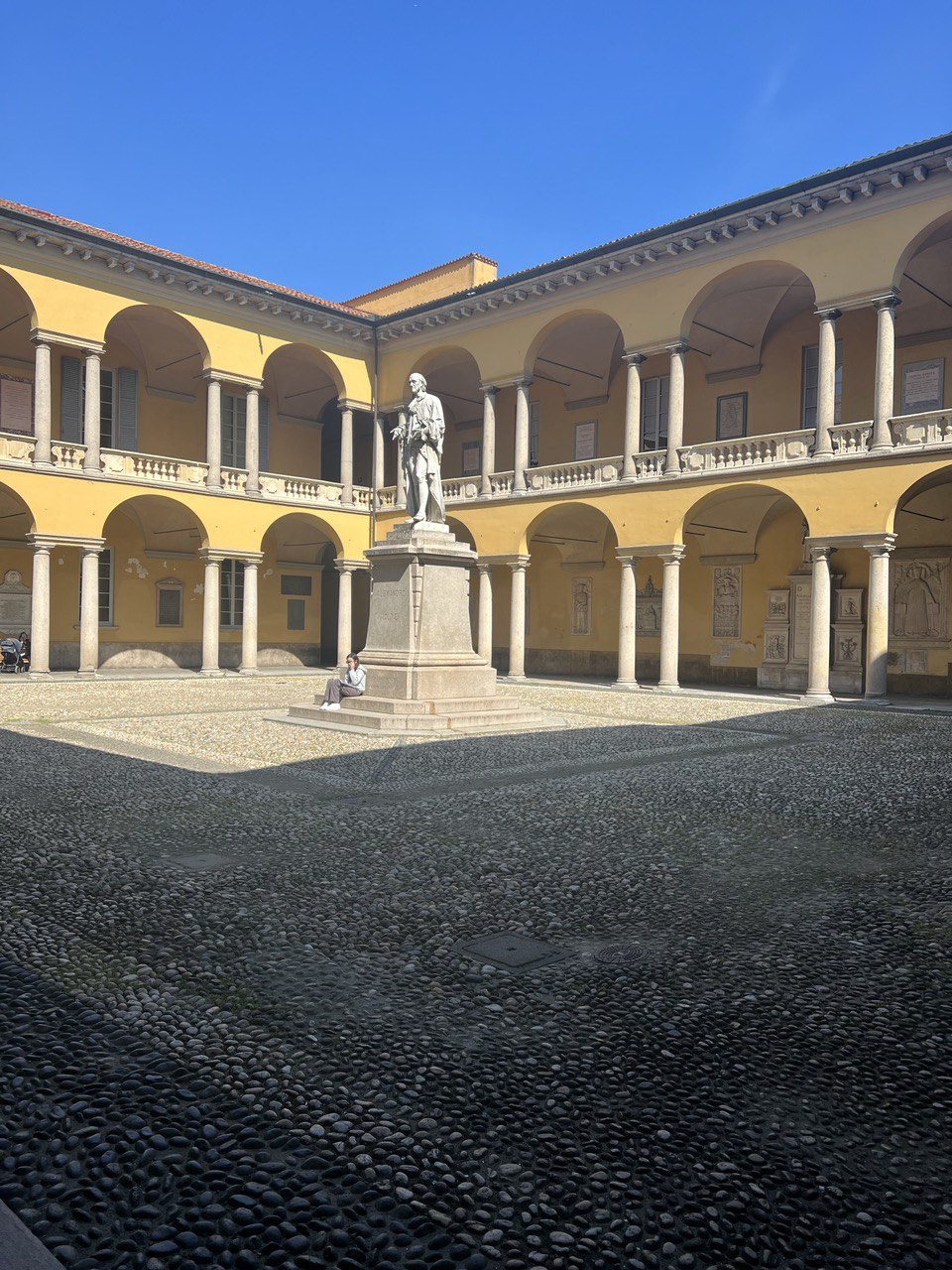 Imagine strolling through Pavia's charming cobblestone streets, surrounded by beautiful architecture and a palpable sense of history. As you cross the Ticino River, you can't help but feel inspired by the city's long-standing academic tradition. The University of Pavia is one of the oldest universities in Europe and has played a significant role in shaping Italy's intellectual landscape. Notable alumni include Alessandro Volta, the inventor of the electrical battery, and mathematician Gerolamo Cardano.
The International Medical Admissions Test (IMAT), an essential requirement for prospective students, is a rigorous exam that seeks to identify the most capable and dedicated candidates for the university's distinguished Medicine and Surgery program. As a globally recognized institution, the University of Pavia attracts a diverse student body, making it an ideal destination for those looking to broaden their horizons and connect with like-minded individuals from different backgrounds.
In the coming sections, you'll discover the many facets of this esteemed university, from its bustling campus life to its cutting-edge research facilities. By the end of this guide, you'll have a comprehensive understanding of what the University of Pavia has to offer, allowing you to confidently decide if it's the perfect fit for your academic aspirations.
Join us on this exciting journey as we explore the University of Pavia, a beacon of knowledge and excellence that has stood the test of time. Let's delve into the heart of Pavia and uncover the unique experiences that await IMAT candidates like you!
Campus Life
A vibrant and thriving campus life is an essential aspect of any university experience. At the University of Pavia, you'll find a lively student community that cherishes its rich history while embracing the opportunities of the modern world.
Campus Overview
The University of Pavia's main campus is a harmonious blend of historical and contemporary architecture. Spread across the city, the campus includes 18 departments, numerous research centers, and state-of-the-art facilities. As you walk through its picturesque courtyards, you'll find yourself immersed in a stimulating environment that encourages collaboration and intellectual curiosity.
Student Accommodations
One of the unique features of Pavia is its collegio system. These residential colleges provide students with comfortable living spaces, academic support, and opportunities for cultural and social activities. With more than a dozen collegios to choose from, you're sure to find a home away from home that suits your personality and needs.
Each collegio has its distinct character and traditions, fostering a strong sense of community among its residents. Living in a collegio allows you to develop lifelong friendships, participate in enriching experiences, and enjoy the support of dedicated staff and tutors.
Facilities and Services
The University of Pavia boasts an impressive array of facilities to support your academic journey. From well-equipped libraries to modern computer labs, you'll have access to all the resources you need to excel in your studies.
At the heart of the campus is the magnificent Palazzo Centrale, which houses the main administrative offices and several departments. You'll also find the stunning Aula Foscolo, an iconic lecture hall that has witnessed countless historic moments and academic milestones.
For sports enthusiasts, the campus offers extensive athletic facilities, including a sports center, a gymnasium, and numerous outdoor fields. Whether you're into football, basketball, or swimming, you'll find a community of fellow athletes to share your passion.
Social Life and Extracurricular Activities
Pavia's vibrant social scene offers plenty of opportunities for students to unwind and enjoy their free time. From lively bars and restaurants to art galleries and theaters, there's always something to do in this bustling city.
The university encourages students to get involved in extracurricular activities that foster personal growth and community engagement. With a wide range of clubs, societies, and student organizations to choose from, you're sure to find a group that aligns with your interests and passions.
Throughout the year, the University of Pavia hosts various events and celebrations that bring the student community together. From the annual Festa dei Laureati to the Collegio Boat Race, these events are an integral part of the university's rich cultural tapestry.
Embarking on your academic journey at the University of Pavia, you'll find a thriving campus life that offers a perfect balance of intellectual stimulation and recreational opportunities. With its supportive community and exceptional facilities, you'll have everything you need to make the most of your time as a student.
Academic Programs
At the University of Pavia, you'll find a diverse range of academic programs designed to prepare you for a successful career in your chosen field. With its strong focus on research, innovation, and internationalization, the university offers a world-class education that will challenge and inspire you.
Courses Offered, with Emphasis on Medicine and Surgery
The University of Pavia is renowned for its comprehensive selection of degree programs across various disciplines, including humanities, sciences, and engineering. However, its flagship program is undoubtedly the Medicine and Surgery degree, which attracts talented students from around the globe.
The six-year Medicine and Surgery program, taught in English, combines rigorous theoretical coursework with hands-on clinical training, providing students with a well-rounded education. The curriculum covers a wide range of topics, from anatomy and physiology to clinical practice and patient care.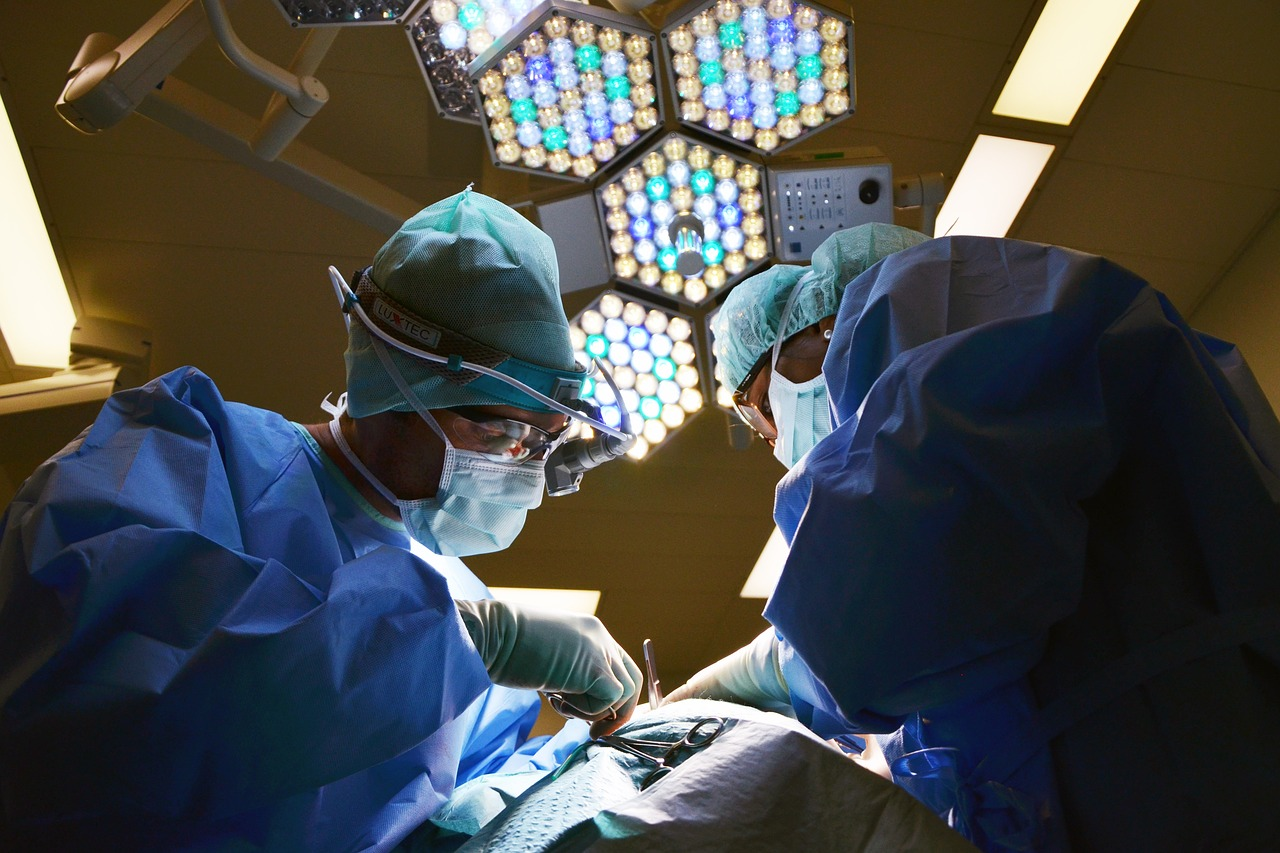 Throughout the program, you'll have the opportunity to work closely with experienced faculty members, many of whom are leading experts in their respective fields. As you progress, you'll gain invaluable clinical experience at the university's affiliated hospitals, preparing you for a fulfilling career in healthcare.
International Partnerships and Exchange Programs
The University of Pavia takes pride in its global outlook and strong commitment to internationalization. With numerous partnerships with esteemed institutions worldwide, you'll have the opportunity to broaden your horizons and gain new perspectives through study abroad programs and international research collaborations.
Whether you're interested in a semester abroad or a summer research project, the university's extensive network of partner institutions ensures you'll find an experience that aligns with your academic goals. Participating in an international exchange program not only enriches your education but also helps you develop valuable intercultural skills that will serve you well in today's interconnected world.
Research Opportunities and Facilities
The University of Pavia is home to cutting-edge research facilities that span a wide array of disciplines. As a student, you'll have the chance to engage in groundbreaking research projects under the guidance of accomplished faculty members.
From state-of-the-art laboratories to specialized research centers, the university is dedicated to fostering a culture of innovation and discovery. By participating in research projects, you'll have the opportunity to contribute to the advancement of knowledge in your field and gain hands-on experience that will strengthen your academic and professional profile.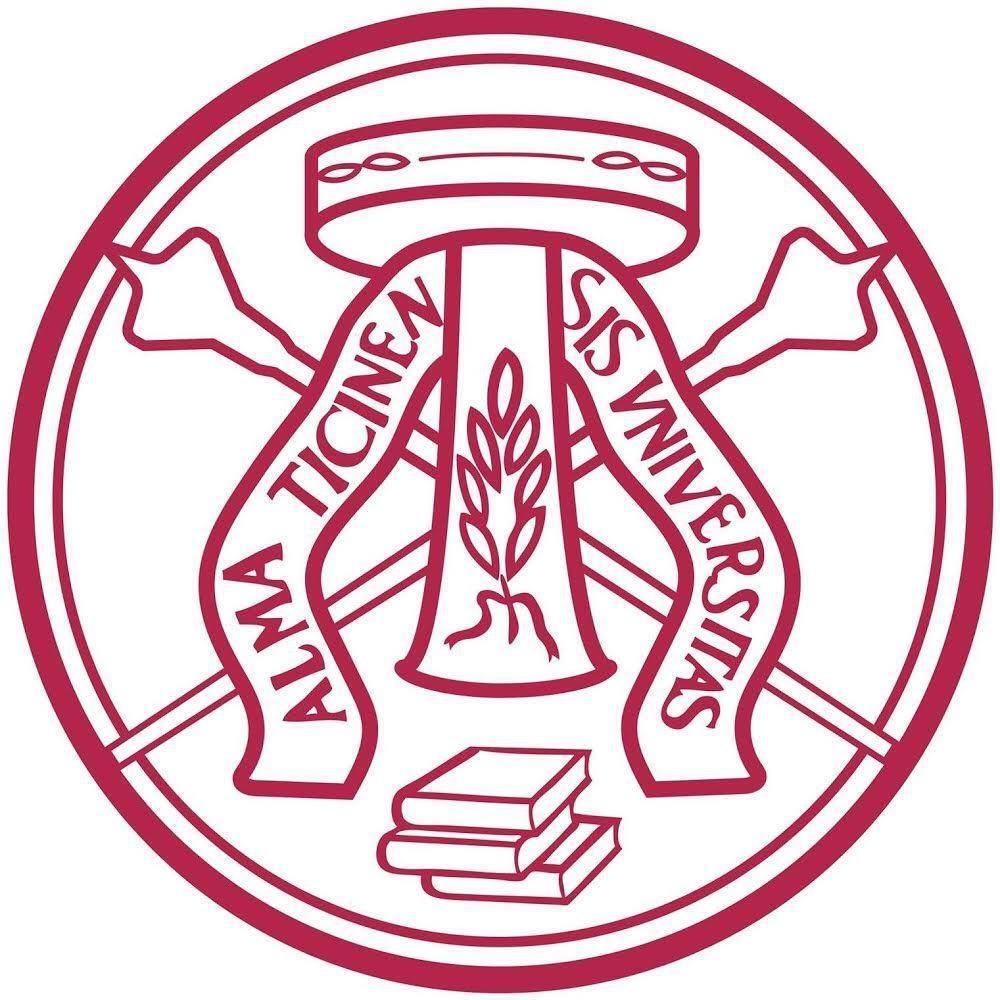 Admissions Process
Navigating the admissions process can be daunting, but with the right guidance and preparation, you'll be well on your way to joining the prestigious community at the University of Pavia.
IMAT Exam Requirements
As a prospective student for the Medicine and Surgery program, you'll need to take the International Medical Admissions Test (IMAT). This rigorous exam assesses your aptitude in various areas, including problem-solving, critical thinking, and scientific knowledge.
To maximize your chances of success, it's essential to familiarize yourself with the exam format and dedicate ample time to preparation. The university's website provides helpful resources and guidance to help you tackle the IMAT with confidence.
Application Timeline and Deadlines
The application process for the University of Pavia is highly competitive, so it's crucial to stay on top of deadlines and submit all required documents in a timely manner. The application period typically opens in the spring, with IMAT registration taking place in the summer months.
Be sure to regularly consult the university's website and the Italian Ministry of Education's portal for updates on application deadlines and other important information.
Tuition Fees and Financial Aid
Investing in your education is a significant commitment, and the University of Pavia is dedicated to making higher education accessible to all qualified candidates. The tuition fees for the Medicine and Surgery program are competitive, with several financial aid options available to help ease the financial burden.
The university offers a range of scholarships, grants, and loans,
based on both merit and financial need. Additionally, international students can explore funding opportunities from their home countries or through external organizations.
Life in Pavia
Studying at the University of Pavia means immersing yourself in the vibrant and welcoming city of Pavia. With its rich history, thriving cultural scene, and picturesque landscapes, you'll find endless opportunities to explore and enjoy your surroundings.
Living Expenses and Cost of Living
While Pavia is a charming and lively city, it's also known for its relatively affordable cost of living compared to other Italian cities. As a student, you can expect to find reasonably priced accommodation, dining, and entertainment options.
In addition to the collegio system, there are numerous private housing options available to suit different budgets and preferences. Keep in mind that living expenses will vary depending on your lifestyle, so it's essential to plan your finances accordingly.
Transportation
Pavia is a compact and walkable city, making it easy to navigate on foot or by bicycle. The city also offers a reliable public transportation system, including buses and trains, connecting you to other parts of the city and beyond.

Navigating through the city of Pavia is really easy thanks to the frequent bus schedules that can fit all needs!
For students who wish to explore other parts of Italy or Europe, Pavia's proximity to Milan provides convenient access to major airports and train stations, making weekend trips and holiday travels a breeze.
Safety and Security
Pavia is known for being a safe and welcoming city, with a strong sense of community among its residents. However, it's always important to take standard precautions and be mindful of your surroundings, just as you would in any urban environment.
The University of Pavia and the collegios have dedicated staff and resources to ensure student safety and well-being, so you can focus on your studies and enjoy your time in this beautiful city.
Cultural and Recreational Activities
Life in Pavia offers a wealth of cultural and recreational activities to enrich your university experience. From visiting the city's stunning churches and museums to enjoying outdoor pursuits along the Ticino River, there's always something new to discover.
The city's vibrant arts scene includes theaters, galleries, and music venues, showcasing a diverse array of performances and exhibitions throughout the year. Additionally, Pavia's culinary scene offers a taste of traditional Italian cuisine, with a variety of restaurants, cafes, and gelaterias to satisfy your cravings.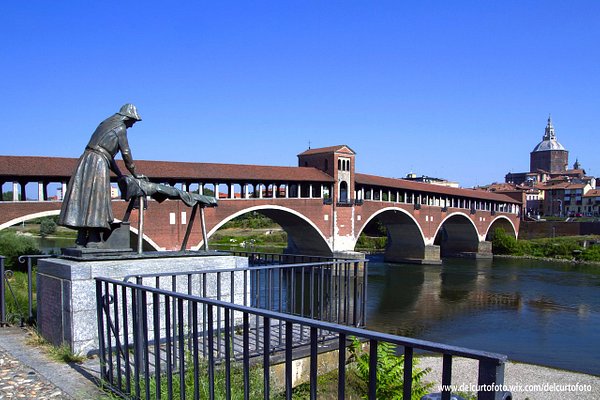 Alumni Success Stories
The University of Pavia has a long history of producing successful and accomplished graduates who have gone on to make significant contributions in their respective fields.
Notable Alumni
Among the university's distinguished alumni are renowned figures like Alessandro Volta, Gerolamo Cardano, and Camillo Golgi. These trailblazers have left a lasting legacy in the fields of science, mathematics, and medicine, serving as an inspiration for future generations of students.

Famous alumnus of the University of Pavia, Camillo Golgi, is the one that discovered the Golgi organ and the Golgi apparatus that most of us know!
Conclusion
The University of Pavia offers a unique and enriching experience for IMAT candidates seeking a world-class education in Medicine and Surgery. With its vibrant campus life, rigorous academic programs, and unparalleled support, this historic institution provides the ideal environment for students to realize their full potential.
As you consider your future academic pursuits, we hope this comprehensive guide has shed light on the many facets of the University of Pavia, allowing you to make an informed decision about your next steps. From the charming city of Pavia to the collegio system and international opportunities, the university offers a wealth of experiences that will shape not only your education but also your personal growth.
As you embark on this exciting journey, remember that the University of Pavia is more than just an institution; it's a community of passionate and dedicated individuals who are committed to making a difference in the world. By choosing Pavia, you'll be joining a long tradition of excellence, innovation, and camaraderie that will empower you to achieve your dreams and forge your own path to success.
So, take a deep breath, embrace the challenge, and prepare yourself for a transformative experience at the University of Pavia. The future is yours for the taking, and the possibilities are endless. Good luck to all IMAT aspirants, and we hope to see you in the historic halls of Pavia soon!
Unveiling the University of Pavia: A Comprehensive Guide for IMAT Aspirants
Campus Life
At the University of Pavia, you'll find a lively student community that cherishes its rich history while embracing the opportunities of the modern world.
Academic Programs
The University of Pavia is renowned for its comprehensive selection of degree programs, including its flagship program, the Medicine and Surgery degree, which attracts talented students from around the globe.
Admissions Process
As a prospective student for the Medicine and Surgery program, you'll need to take the International Medical Admissions Test (IMAT). This rigorous exam assesses your aptitude in various areas, including problem-solving, critical thinking, and scientific