Paris University of Pavia | Ari's Past Student (2020)
7th of May, 2023
Imagine standing in front of two doors, one leading to the vibrant and bustling cities of Northern Italy, while the other opens up to the serene, sun-kissed landscapes of the South. As a future medical professional, you're faced with the daunting task of choosing between these two captivating worlds to lay the foundation for your career in medicine. Don't worry, we've got your back! In this comprehensive guide, we'll help you navigate the enchanting realms of Italy's North and South to find the perfect medical school that aligns with your dreams, aspirations, and preferences.
Italy, a country known for its rich history, delectable cuisine, and unparalleled art, is also home to some of the world's most prestigious medical schools. In fact, Italy has been a pioneer in medical education since the establishment of the Università di Bologna in 1088, the oldest university in the Western world. Today, Italy boasts numerous reputable institutions that attract students from all corners of the globe, offering top-notch education, cutting-edge research opportunities, and picturesque study environments.
The North and South of Italy each present a unique set of opportunities and experiences, shaping your medical education and personal journey in their own distinct ways. Northern Italy, with its industrial powerhouses and innovative research centers, offers an energetic and cosmopolitan experience. On the other hand, Southern Italy entices you with its laid-back lifestyle, breathtaking coastal towns, and rich cultural heritage. In order to make an informed decision, it's crucial to understand the key differences between these two regions and weigh the pros and cons according to your personal preferences and future goals.
In this article, we'll dive deep into the essential factors to consider when choosing a medical school in Italy, from accreditation and reputation to teaching styles and language requirements. We'll also showcase some of the top medical schools in both the North and South, giving you a clear picture of what each institution has to offer. Furthermore, we'll explore the nuances of Italian lifestyle, culture, and experiences, helping you envision your life as a medical student in this captivating country. And finally, we'll provide practical tips on managing finances, navigating the Italian language barrier, and acing the entrance exam.
So, without further ado, let's embark on this exciting journey to find your ideal medical school in Italy, whether it lies amidst the snow-capped Alps, the rolling vineyards of Tuscany, or the sun-soaked shores of the Amalfi Coast. Andiamo!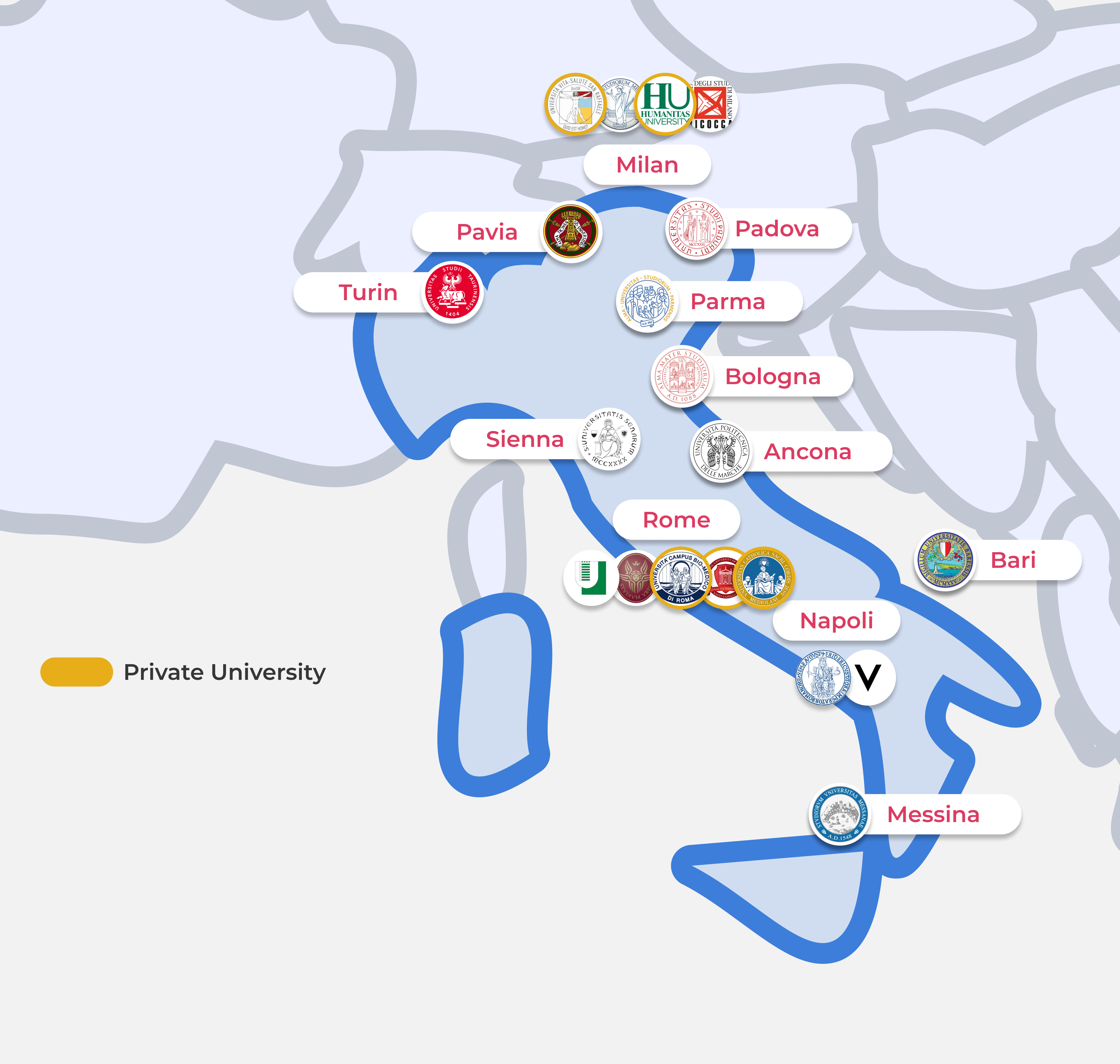 Key Factors to Consider When Choosing a Medical School in Italy
As you begin your search for the ideal medical school in Italy, it's essential to evaluate various factors that will impact your education, personal growth, and overall experience. Here, we'll delve into the six crucial aspects to consider when making this life-changing decision.
Accreditation and Reputation
First and foremost, ensure that the medical school you choose is accredited by the Italian Ministry of Education, Universities, and Research (MIUR) or other relevant international bodies. This accreditation is a testament to the institution's commitment to high-quality education and adherence to rigorous academic standards.
Equally important is the school's reputation. While rankings should not be the sole determinant, they can provide insight into an institution's strengths, research focus, and international standing. Consult reputable sources like the World Directory of Medical Schools or the QS World University Rankings to gauge the school's performance and recognition in the global community.
Teaching Style and Curriculum
Your learning experience will be significantly influenced by the teaching style and curriculum of your chosen institution. Italian medical schools typically offer a six-year program, culminating in the title of Dottore in Medicina e Chirurgia (Doctor of Medicine and Surgery). While the core subjects remain consistent across schools, the teaching methods, elective options, and emphasis on research or clinical practice may vary.
Some schools adopt the traditional lecture-based approach, while others embrace innovative problem-based learning (PBL) or case-based strategies. Reflect on your learning style and preferences to determine which approach aligns best with your needs. Additionally, consider the school's focus on research and hands-on clinical experience, as well as opportunities for international exchanges or internships.
Facilities and Resources
An institution's facilities and resources play a pivotal role in shaping your educational experience. From state-of-the-art laboratories and simulation centers to well-equipped libraries and cutting-edge research institutes, these amenities will foster your intellectual growth and practical skills development.
When evaluating a medical school, take note of its affiliation with local hospitals and healthcare facilities, as these partnerships will provide valuable clinical exposure and networking opportunities. Moreover, consider the availability of student support services, such as academic advising, career counseling, and mental health resources.
Location and Lifestyle
Choosing the right location is crucial not only for your academic success but also for your overall well-being and personal growth. Italy is a diverse country, and the lifestyle, culture, and opportunities offered by the North and South can differ dramatically.
In general, Northern Italy is characterized by its bustling cities, efficient infrastructure, and thriving economy, while Southern Italy is known for its relaxed pace of life, close-knit communities, and stunning natural beauty. Reflect on your priorities and preferences, whether you're drawn to the lively urban scene or the tranquil charm of coastal towns and rural landscapes.
Cost of Living and Tuition Fees
While pursuing your medical degree in Italy, you'll need to manage your finances effectively. Keep in mind that the cost of living and tuition fees can vary significantly between the North and South. Northern cities like Milan or Bologna tend to have higher living expenses compared to their southern counterparts such as Naples or Bari. Research the average costs for housing, transportation, food, and other essentials in your prospective locations to create a realistic budget.
Tuition fees in Italian medical schools are often determined by your family's income and the institution's policies. While public universities typically have lower fees, private institutions may charge more. Look for scholarships, grants, or financial aid programs to help offset the costs of your education.
Language Requirements and Support
Finally, consider the language requirements and support services provided by your chosen institution.
Most Italian medical schools require a good command of the Italian language since the majority of courses are taught in Italian. However, some institutions offer English-taught programs, especially for international students. Determine whether you're willing to learn Italian or prefer to study in English, and choose a program that suits your language preferences.

Remember! The IMAT is only relevant when it comes to courses taught in English!
To excel in your medical studies and fully immerse yourself in the Italian culture, it's highly recommended to develop your Italian language skills. Enroll in language courses or take advantage of language exchange programs, which will not only help you academically but also open doors to meaningful connections with locals and fellow students. As you navigate the language learning journey, remember that perseverance and patience are key, and the rewards of speaking Italian will be well worth the effort.
Before embarking on your adventure, research the support services available at your prospective institutions. Many schools offer assistance to international students, such as language tutoring, cultural integration workshops, and buddy programs, to facilitate a smooth transition into your new academic and social environment.
The decision to study medicine in Italy is an exciting and transformative one, full of opportunities for personal and professional growth. By carefully considering the factors outlined above, you can confidently select the medical school that resonates with your aspirations, values, and lifestyle preferences. Now, let's explore the top medical schools in both Northern and Southern Italy to give you a taste of the incredible possibilities that await you in this enchanting country. Buona fortuna!
Top Medical Schools in Northern Italy
Northern Italy is renowned for its thriving economy, bustling cities, and cutting-edge research institutions. This region offers a vibrant and cosmopolitan experience for medical students seeking an energetic and innovation-driven atmosphere. Let's explore some of the top medical schools in Northern Italy and what makes them stand out.
Università degli Studi di Milano
Università degli Studi di Milano, also known as the University of Milan, is one of Italy's largest and most prestigious universities. Its Faculty of Medicine and Surgery offers a comprehensive and rigorous curriculum, combining traditional lectures with interactive learning methods, such as PBL and case-based approaches. As a student at this renowned institution, you'll have access to state-of-the-art facilities, research opportunities, and a vast network of affiliated hospitals and healthcare centers.
Located in the heart of Milan, Italy's fashion and financial capital, you'll be immersed in a cosmopolitan environment that fosters creativity and innovation. The city's rich cultural heritage, diverse food scene, and vibrant nightlife make it an exciting and inspiring place to live and study.
Università di Bologna
Steeped in history and academic excellence, the Università di Bologna is the oldest university in the Western world. Its distinguished Faculty of Medicine and Surgery offers a diverse range of programs, including a well-regarded English-taught program for international students. The curriculum emphasizes interdisciplinary learning and fosters a strong foundation in both basic sciences and clinical practice.
As a medical student in Bologna, you'll be surrounded by a rich academic atmosphere, with ample opportunities to engage in research, participate in international exchanges, and collaborate with experts in various fields. The city itself is a vibrant hub of culture and history, brimming with medieval architecture, lively piazzas, and a thriving gastronomic scene.
Università degli Studi di Padova
Università degli Studi di Padova, or the University of Padua, is one of Italy's oldest and most respected institutions. The Faculty of Medicine and Surgery offers a progressive curriculum that balances theoretical knowledge with hands-on clinical experience, fostering a well-rounded and competent medical professional.
Padua's picturesque historic center, charming canals, and thriving arts scene create an enchanting atmosphere that will enrich your student life. The city's close proximity to Venice, Verona, and the Dolomites offers endless opportunities for weekend getaways and cultural exploration.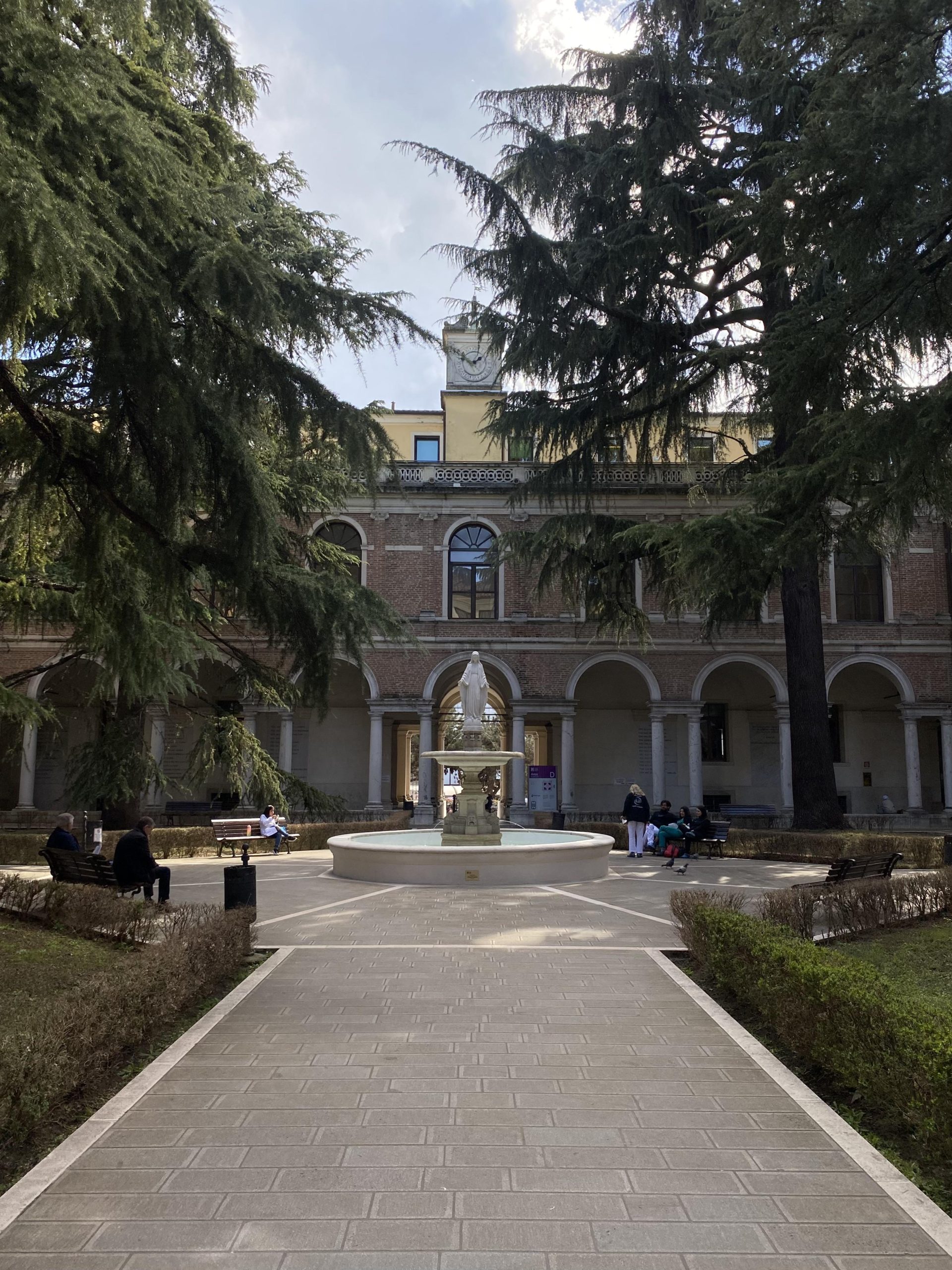 Università degli Studi di Pavia
Università degli Studi di Pavia, or the University of Pavia, is a distinguished institution in Northern Italy with a long-standing tradition of excellence in medical education. Its Faculty of Medicine and Surgery offers a comprehensive curriculum that fosters a strong foundation in basic sciences, research, and clinical practice.
The university is particularly renowned for its collegio system, a unique feature that fosters a close-knit academic community and encourages collaboration among students and faculty members. Pavia's charming historic center, picturesque riverside location, and vibrant cultural scene make it an appealing destination for medical students seeking a stimulating and inspiring environment.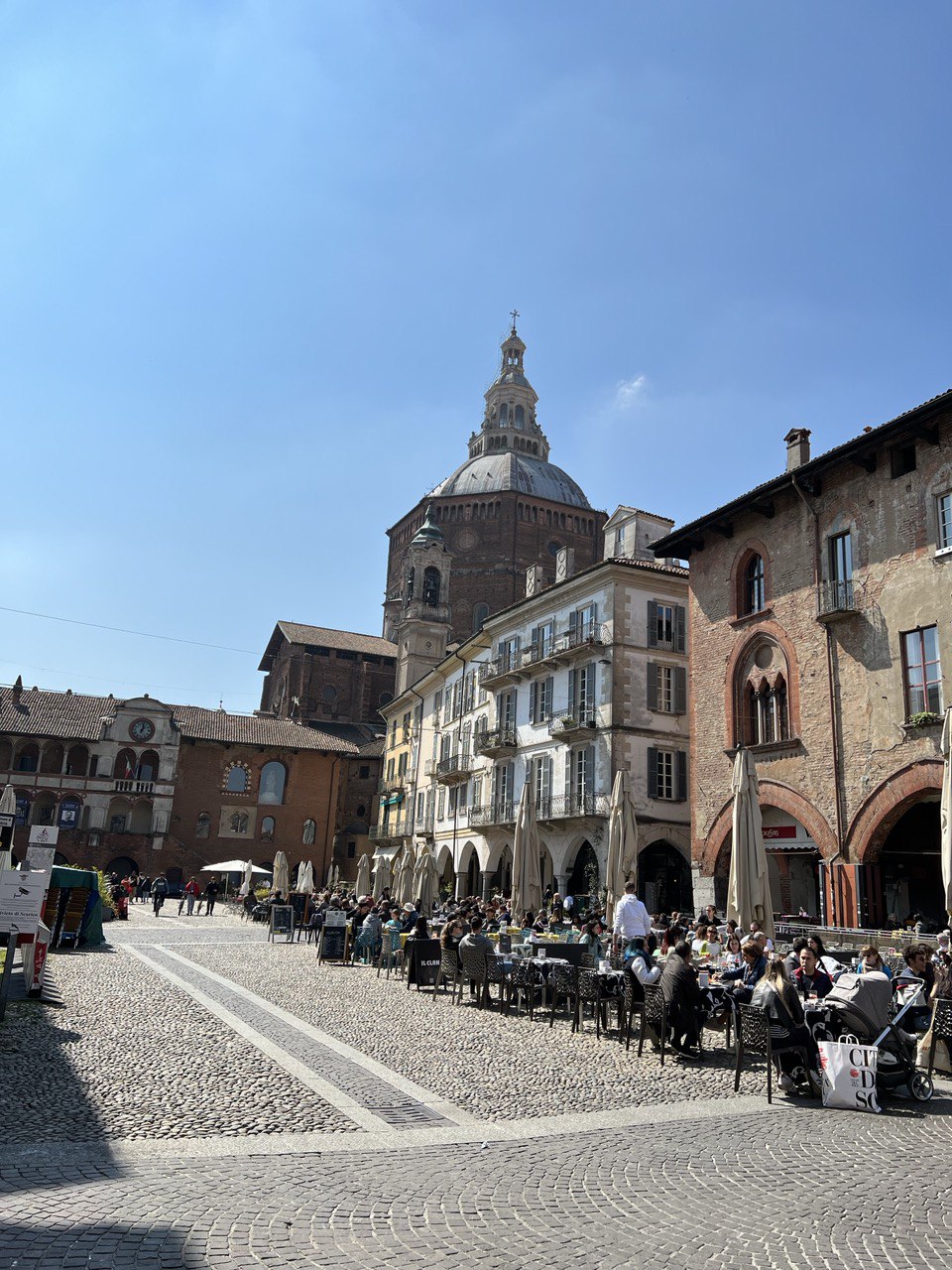 Top Medical Schools in Southern Italy
Southern Italy, with its warm climate, stunning coastlines, and rich cultural heritage, offers a laid-back and inviting atmosphere for medical students seeking a more relaxed pace of life. Let's delve into some of the top medical schools in this enchanting region and discover what sets them apart.
Università degli Studi di Napoli Federico II
Università degli Studi di Napoli Federico II, or the University of Naples Federico II, is one of Southern Italy's most prestigious institutions. Its Faculty of Medicine and Surgery provides a comprehensive and rigorous education, emphasizing the importance of critical thinking and ethical practice in the medical profession.
Naples, known for its vibrant street life, stunning architecture, and world-famous cuisine, offers an immersive cultural experience that will captivate your senses. With its rich history and the stunning Amalfi Coast nearby, you'll never run out of adventures to embark on.
Università degli Studi di Bari Aldo Moro
Università degli Studi di Bari Aldo Moro, or the University of Bari Aldo Moro, is a reputable institution that prides itself on its innovative curriculum and commitment to research. The Faculty of Medicine and Surgery offers students a well-rounded education, fostering a strong foundation in both basic sciences and clinical practice, along with a focus on communication skills and cultural sensitivity.
Bari, the capital of the Puglia region, is a lively port city with a rich history and a warm, welcoming atmosphere. Its charming old town, bustling markets, and pristine beaches provide an idyllic setting for medical students seeking a balance between academic pursuits and leisure activities.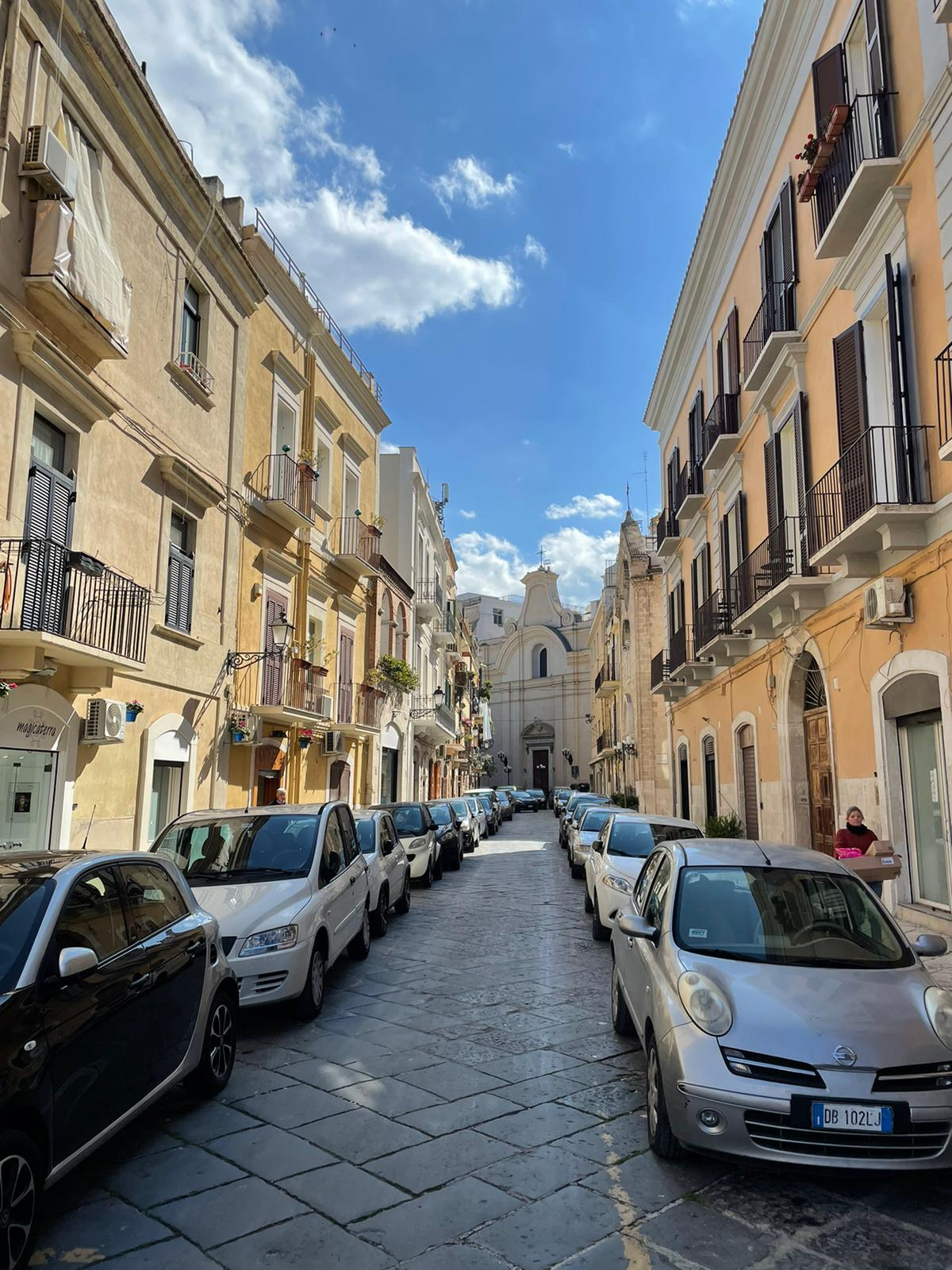 Università degli Studi di Catania
Università degli Studi di Catania, or the University of Catania, is the oldest and largest university in Sicily. Its Faculty of Medicine and Surgery emphasizes a holistic approach to medical education, combining traditional teaching methods with innovative techniques that promote active learning, critical thinking, and teamwork.
Catania's picturesque location at the foot of Mount Etna, its Baroque architecture, and its lively cultural scene make it a fascinating place to live and study. As a student in Catania, you'll have the opportunity to explore Sicily's rich history, breathtaking landscapes, and delectable culinary traditions.
Top Medical Schools in Northern and Southern Italy
| Region | Medical School | Location |
| --- | --- | --- |
| North | University of Bologna | Bologna |
| North | University of Milan | Milan |
| North | University of Pavia | Pavia |
| North | University of Turin | Turin |
| North | Vita-Salute San Raffaele University | Milan |
| South | University of Naples Federico II | Naples |
| South | University of Bari Aldo Moro | Bari |
| South | University of Palermo | Palermo |
| South | University of Catania | Catania |
| South | University of Salerno | Salerno |