Paris University of Pavia | Ari's Past Student (2020)
20th of March, 2023
Hey there! Before we dive into how I crushed the IMAT with the help of EnterMedSchool, let me introduce myself. My name is Paris and I am a 2nd-year student at the University of Pavia, which is a prestigious and world-renowned medical university located in Italy. I was also one of Ari's (the founder of this website) very first students back in 2020!
From a young age, I've always been passionate about medicine and helping others. Pursuing a career in medicine has been a dream of mine for as long as I can remember. When I found out about the IMAT, I knew that this was my chance to take the first step towards achieving my goal.
Preparing for the IMAT is pretty difficult, especially for non-native English speakers like myself and many others who take it. However, with the help of EnterMedSchool, I was able to not only pass but also excel in the exam and secure a place in my top choice medical university in Italy. In this article, I will share my experience and insights on how Ari, together with EnterMedSchool helped me achieve this milestone!
What is the IMAT?
The International Medical Admissions Test, or IMAT, is an exam designed to assess the knowledge and skills of students seeking admission to medical schools in Italy. The test covers a wide range of subjects, including biology, chemistry, physics, math, and critical thinking. It is a challenging and competitive exam, with thousands of students (about 12k when I took it) competing for a limited number of spots in some of the most prestigious medical programs in the world.
The IMAT is administered once a year in English, and students must meet a minimum score threshold in order to be considered for admission. This means that students must not only have a strong foundation in the relevant subjects, but also be proficient in English in order to fully understand and navigate the exam. As a result, many students find the exam to be quite difficult and require extensive preparation in order to perform well.
For me, taking the IMAT was a major milestone in my journey to become a doctor. It was a challenge that required me to not only have a strong grasp of the relevant subjects, but also to develop effective study habits and techniques to succeed. Ultimately, however, the effort and preparation were worth it, as it allowed me to achieve my dream of attending a top medical university in Italy.
I Failed My First Attempt at the IMAT
It feels like yesterday that I was about to sit the IMAT for the first time. I profoundly remember the feelings that this experience left me. I found myself struggling to understand many of the complex concepts that were presented to me. Despite my best efforts to prepare, I was ultimately unable to secure admission to any universities. I was left feeling lost and confused by the ambiguity and lack of clarity in the study materials. It seemed as though the more I tried to understand, the more complex and elusive the concepts became. The disappointment of being denied admission left me feeling unsure about my future and my ability to achieve my academic goals. However, I refused to give up and continued to work hard to find a way to succeed in the future. This experience has taught me the importance of perseverance and the need to seek out resources and support to help me reach my goals.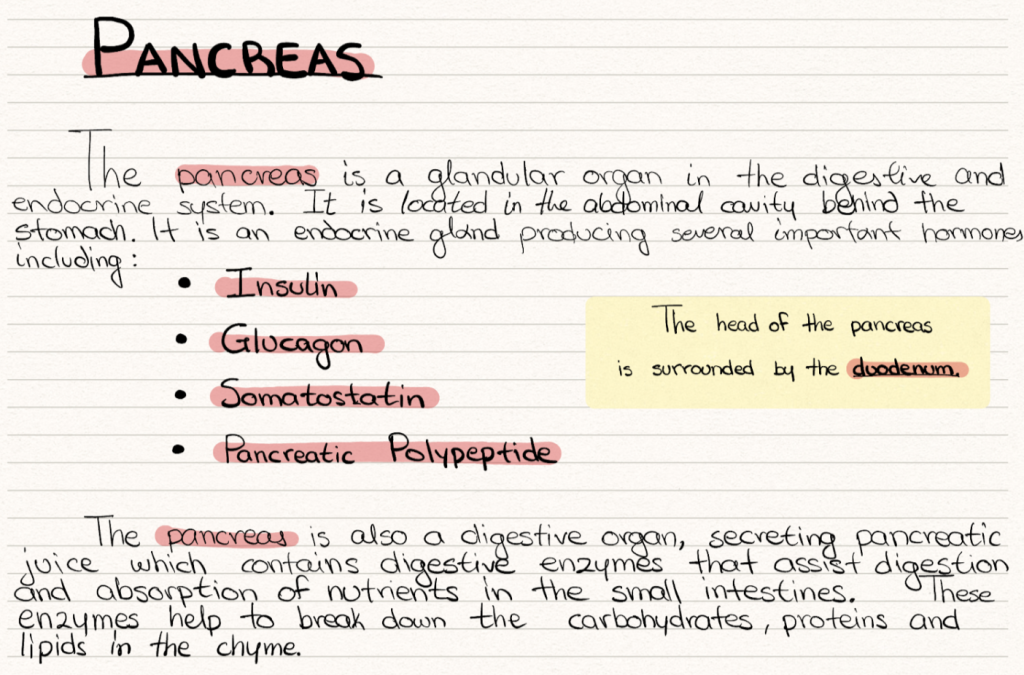 My Journey with Ari and EnterMedSchool
How did I discover EnterMedSchool?
I stumbled upon EnterMedSchool when it was just starting out, but even then, it provided me with valuable assistance that helped me achieve my goals. Back then, the platform was just getting started and had only a fraction of the resources and materials that it has now. However, the team's experience and dedication to helping students were evident even in those early days.
Despite being at its beginning stage, EnterMedSchool still provided me with tremendous value that aided me in getting into my top-choice medical university. I was impressed by the platform's personalized study plans, which helped me to study efficiently and effectively. As a result, I was able to improve my study habits and develop the skills necessary to succeed in my entrance exams.
Now, several years later, EnterMedSchool has grown tenfold and provides even more resources and support to aspiring medical students. I am grateful to have discovered this valuable tool and would highly recommend it to anyone who is serious about pursuing a career in medicine.
How did EnterMedSchool help me prepare for the IMAT?
EnterMedSchool provided me with a personalized study plan that was tailored to my needs and weaknesses. Ari identified my strengths and weaknesses through his diagnostic tests and coaching sessions and provided me with relevant study materials and practice tests. He also mentored me and provided me with feedback and guidance throughout my preparation journey. The coaching was probably one of the most important aspects of my preparation, as it allowed me to find me real weakspots.
EnterMedSchool also taught me how to study efficiently, which was crucial for me. They provided me with various tips and strategies, such as how to improve my reading speed and comprehension and how to approach the exam questions.
Finally, EnterMedSchool's practice tests were a precious tool that helped me track my progress and identify my weaknesses. They provided me with several full-length practice tests that were similar in format and difficulty level to the actual IMAT.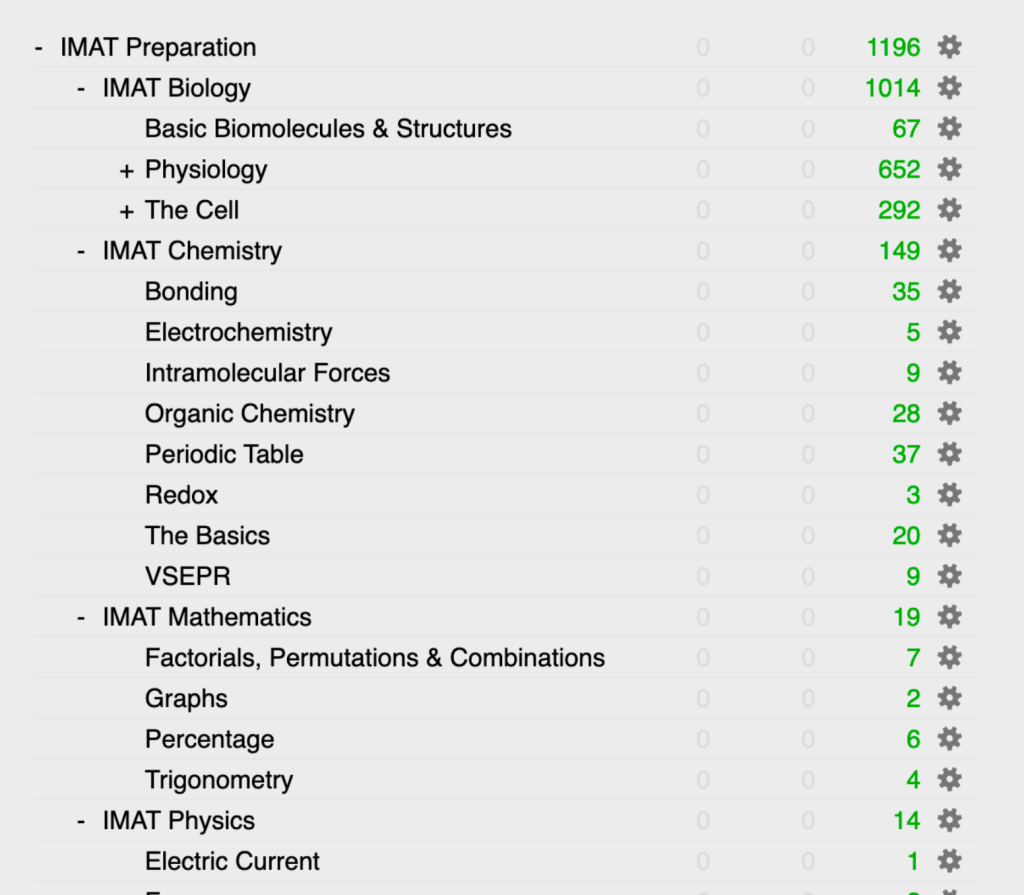 How EnterMedSchool Helped Me Crush the IMAT
What were the most significant challenges I faced during the IMAT?
Although my English level was that of a native speaker, I found myself struggling with the material covered in the IMAT. The information we had on the material was generic and did not provide enough detail to fully understand the concepts. As a result, I often felt lost and unsure of how to proceed.
The material covered in the IMAT was challenging, and I found myself struggling to keep up with the pace of the syllabus and the study planner. I spent hours studying each day, but I still felt like I was falling behind. The pressure to perform well on the exam only added to my stress, and I often found myself feeling overwhelmed and anxious.
When I was studying for the IMAT exam, I felt incredibly helpless because the information was scarce and the whole process felt chaotic. It seemed like there wasn't enough guidance or resources available to help me prepare properly. Despite my best efforts, I felt like I was constantly struggling to catch up and keep pace with the material. It was a frustrating experience, and I wished that there had been more support available to help me through it.
One of the biggest challenges I faced when taking the IMAT was the increase in the number of general knowledge questions. While I was preparing for the other sections of the test, such as biology and chemistry, I found myself struggling with the general knowledge questions. These questions were designed to test my knowledge of a broad range of topics, from current events to historical figures, and required me to draw on information that I had not specifically studied for the exam.
This increase in general knowledge questions the year i was to sit the exam put more pressure on me to perform well in the other sections of the test. I had to make sure that I was well-prepared and confident in my knowledge of the other subjects, in order to compensate for any gaps in my general knowledge. This added a new level of complexity to the already difficult test, and made it even more important to have a strong study plan and effective test-taking strategies.
How did EnterMedSchool help me overcome these challenges?
One of the most significant benefits of using EnterMedSchool was the depth of information it provided on the material covered in the IMAT. Unlike the generic information I had been using previously, EnterMedSchool's study materials were specific and detailed, providing me with a comprehensive understanding of each concept. This made it much easier for me to grasp the material and feel confident in my ability to succeed on the exam.
Another way EnterMedSchool helped me was by providing me with regular practice exams and quizzes. These assessments allowed me to test my knowledge and identify areas where I needed to improve, which in turn helped me to focus my study efforts more effectively.
Overall, EnterMedSchool was an invaluable resource that helped me overcome the challenges I faced during the IMAT. By providing me with personalized study materials and practice exams, it allowed me to study more efficiently and effectively, ultimately helping me to achieve my goal of getting into my top-choice medical university.
The Day of the Exam
All my hardships lead me to the day of the IMAT exam, which I approached with a newfound confidence and a sense of preparedness. Thanks to EnterMedSchool's personalized study plan, expert tutors, and mock exams, I felt well-equipped to face the challenge ahead. As I entered the exam room, I knew that I had done everything in my power to succeed, and although I still experienced the normal amount of anxiety, I felt proud of myself for taking charge of my education and pursuing my dreams. When the results finally came, and I learned that I had been accepted into my top choice university, I felt an overwhelming sense of accomplishment and gratitude. All the hard work, long hours of studying, and determination had paid off, and I knew that I had made the right decision in seeking out the support and guidance that I needed to succeed.
Looking back on my IMAT journey, I realize that it was not an easy path to take. However, it taught me a lot about myself and the importance of seeking help when needed. If I could give advice to future IMAT test takers, I would tell them to take the exam seriously and not to underestimate its difficulty. It's crucial to find a study plan that works for you and to seek help from reliable sources. There's no need to struggle alone, and it's okay to ask for help. With determination, hard work, and the right resources, the IMAT is a small obstacle between you and your dream coming true!
My Results and Reflections
How did I perform on the IMAT?
When I first took the IMAT, I struggled to perform at the level I knew I was capable of. Despite being an excellent student my whole life, studying long hours and managed to stay focused, I found the exam material to be challenging and generic, leaving me feeling lost and unsure of how to study effectively. As a result, I failed my first year of medical school and felt disheartened about my future prospects.
However, I was determined to turn things around and find a way to succeed on the IMAT. Through hard work and perseverance, I was able to develop better study habits and techniques, with excellent guidance from EnterMedSchool. With their personalized study plan and detailed study materials, I was able to overcome my previous struggles and prepare more effectively for the exam.
Thanks to this preparation, I was able to perform exceptionally well on the IMAT and gain admission to my top-choice medical university, the University of Pavia. This highly recognized and world-famous institution has provided me with the education and training I need to pursue my dreams of becoming a successful doctor.
Looking back on my journey, I am grateful for the support and resources provided by EnterMedSchool. Without their guidance and expertise, I may not have been able to achieve my goals and reach the level of success I enjoy today.