Paris University of Pavia | Ari's Past Student (2020)
11th of May, 2023
Picture this: you're sipping a cappuccino at a quaint café in a sun-drenched piazza, while soft chatter and laughter fill the air. The scent of freshly baked bread and the aroma of tomato sauce simmering in a nearby kitchen remind you that lunchtime is just around the corner. In the distance, you catch a glimpse of the shimmering Mediterranean Sea, framed by the imposing silhouette of Mount Vesuvius. This is not a dream, nor is it a scene from a postcard-perfect travel brochure. This is your everyday reality as a student in the enchanting South Italy.
Content Quick Navigation
Choosing to study in southern Italy is not just about enrolling in a university; it's about embarking on a life-changing journey. This is a region steeped in history and tradition, offering a unique blend of natural beauty, ancient ruins, and vibrant contemporary culture. It's a place where you'll not only gain a top-notch education but also experience personal growth and make lasting memories.
In this article, we'll dive into the captivating world of southern Italy, exploring the region's charm and allure, the universities that call it home, and the ins and outs of living and studying there. Whether you're a prospective student seeking an unforgettable academic adventure or simply curious about what makes this part of Italy so special, this comprehensive guide is your key to unlocking the many treasures that await you in the south of Italy.
So, let's begin our journey to uncover the breathtaking landscapes, rich cultural heritage, and world-renowned gastronomy that make studying in southern Italy an experience like no other. Welcome to your new home away from home!
The Allure of Southern Italy
The Region's Charm and Beauty
Southern Italy is a true Mediterranean paradise that leaves visitors and residents alike spellbound by its natural wonders and architectural gems. With its diverse landscapes, from the awe-inspiring Amalfi Coast to the rolling hills of Basilicata, there's no shortage of breathtaking vistas to explore and enjoy.
The region's picturesque towns, with their narrow cobblestone streets, historic buildings, and lively piazzas, are brimming with character and charm. Imagine wandering through the ancient streets of Matera, a city carved into the rock, or marveling at the colorful fishermen's houses perched on the cliffs of Procida. These enchanting settings will serve as the backdrop to your unforgettable student experience.
To top it all off, southern Italy enjoys a Mediterranean climate with warm, sunny summers and mild winters. The balmy weather makes it the perfect destination for outdoor enthusiasts, offering countless opportunities for swimming, hiking, and simply soaking up the sun.
Rich History and Cultural Heritage
Southern Italy is a region steeped in history and culture. Home to numerous UNESCO World Heritage sites, such as the well-preserved ruins of Pompeii and the stunning Cilento and Vallo di Diano National Park, southern Italy offers students the unique opportunity to immerse themselves in the past while engaging with the present.
Local customs and traditions play a vital role in the region's identity, and you'll have the chance to experience these firsthand through festivals, events, and everyday life. From the raucous Carnevale celebrations to the ancient Greek dramas performed in outdoor theaters, southern Italy presents a tapestry of cultural experiences that will enrich your time as a student.
World-Renowned Cuisine and Local Gastronomy
No discussion of southern Italy would be complete without mentioning its world-famous cuisine. As a student living in the region, you'll be able to indulge in mouthwatering dishes made from fresh, locally sourced ingredients. The area is known for its flavorful tomatoes, creamy mozzarella, and of course, its delicious pasta and pizza.
Whether you're in a
rustic trattoria or whipping up a homemade meal with friends, southern Italy's gastronomy is sure to tantalize your taste buds and ignite your passion for food. And let's not forget about the region's exquisite wines and liqueurs, which perfectly complement its culinary delights.
Universities in Southern Italy
Overview of the Top Universities
Southern Italy boasts a number of prestigious universities, offering students a range of academic programs and research opportunities. Here are four of the top institutions in the region:
University of Naples Federico II: Founded in 1224, this historic university is one of the oldest in the world. With a wide array of degree programs and research centers, the University of Naples Federico II is renowned for its excellence in fields such as engineering, natural sciences, and humanities.
University of Bari Aldo Moro: Established in 1925, the University of Bari Aldo Moro is a leading institution in southern Italy, offering over 100 degree programs across various disciplines. Known for its strong focus on research, the university boasts cutting-edge facilities and a vibrant academic community.
University of Salerno: With roots dating back to the 8th century, the University of Salerno combines its rich history with modern academic offerings. The campus, located near the picturesque Amalfi Coast, provides students with a serene setting for their studies, while its diverse degree programs cater to a wide range of interests.
University of Calabria: Situated in the heart of the Calabria region, the University of Calabria offers a unique, campus-based experience for its students. The university is known for its commitment to research and innovation, as well as its strong focus on internationalization and student support.
Academic Programs and Research Opportunities
Studying in southern Italy presents students with a wealth of academic options and research opportunities. The region's universities offer a diverse range of degree programs, from bachelor's to doctoral levels, spanning disciplines such as engineering, social sciences, humanities, and the arts.
In addition to traditional coursework, students have the opportunity to engage in research projects, collaborating with faculty members and fellow students to make meaningful contributions to their fields of study. This hands-on experience not only enhances students' understanding of their subject matter but also prepares them for successful careers in academia or industry.
The International Student Experience
Southern Italy's universities are committed to providing a supportive and inclusive environment for international students. From dedicated orientation programs to language courses and academic tutoring, these institutions offer a range of services designed to help students from around the world feel at home and succeed in their studies.
Cultural immersion is a key aspect of the international student experience, and southern Italy offers countless opportunities for students to engage with local traditions and customs. By attending festivals, visiting historical sites, and exploring the region's rich artistic heritage, students can develop a deep appreciation for the unique culture that defines southern Italy.
Living and Studying in Southern Italy
Accommodation Options
When it comes to housing, students in southern Italy have several options to choose from. Many universities offer on-campus accommodation, such as residence halls or apartments, providing a convenient and affordable living arrangement. These accommodations often include shared common spaces, laundry facilities, and access to campus amenities.
Private rentals are another popular choice, with many students opting to rent apartments or rooms in shared flats. This option allows for greater independence and the chance to experience local life more fully. Keep in mind that rental prices can vary depending on factors such as location, size, and amenities.
Cost of Living and Affordability
One of the many advantages of studying in southern Italy is the relatively low cost of living compared to other European destinations. While prices can vary depending on the specific city or town, overall, students will find that expenses for housing, food, and transportation are quite affordable. This makes southern Italy an attractive destination for those seeking a high-quality education without breaking the bank.
To further manage your budget, consider shopping at local markets for fresh produce, cooking meals at home, and taking advantage of student
venues, such as museums, cinemas, and cultural events. By living like a local and embracing the region's frugal yet fulfilling lifestyle, you'll be able to make the most of your time in southern Italy without overspending.
Transportation and Travel Opportunities
Southern Italy offers an extensive public transportation system, including buses, trains, and ferries, making it easy for students to get around both within cities and between regions. Many universities provide discounted or free public transportation passes to students, making it even more affordable to explore the area.
One of the many perks of studying in southern Italy is the abundance of travel opportunities at your doorstep. From weekend trips to nearby coastal towns to extended breaks exploring the rest of Italy or other European countries, the possibilities are virtually endless. With convenient access to airports, train stations, and ferry ports, southern Italy serves as the perfect base for students looking to satisfy their wanderlust.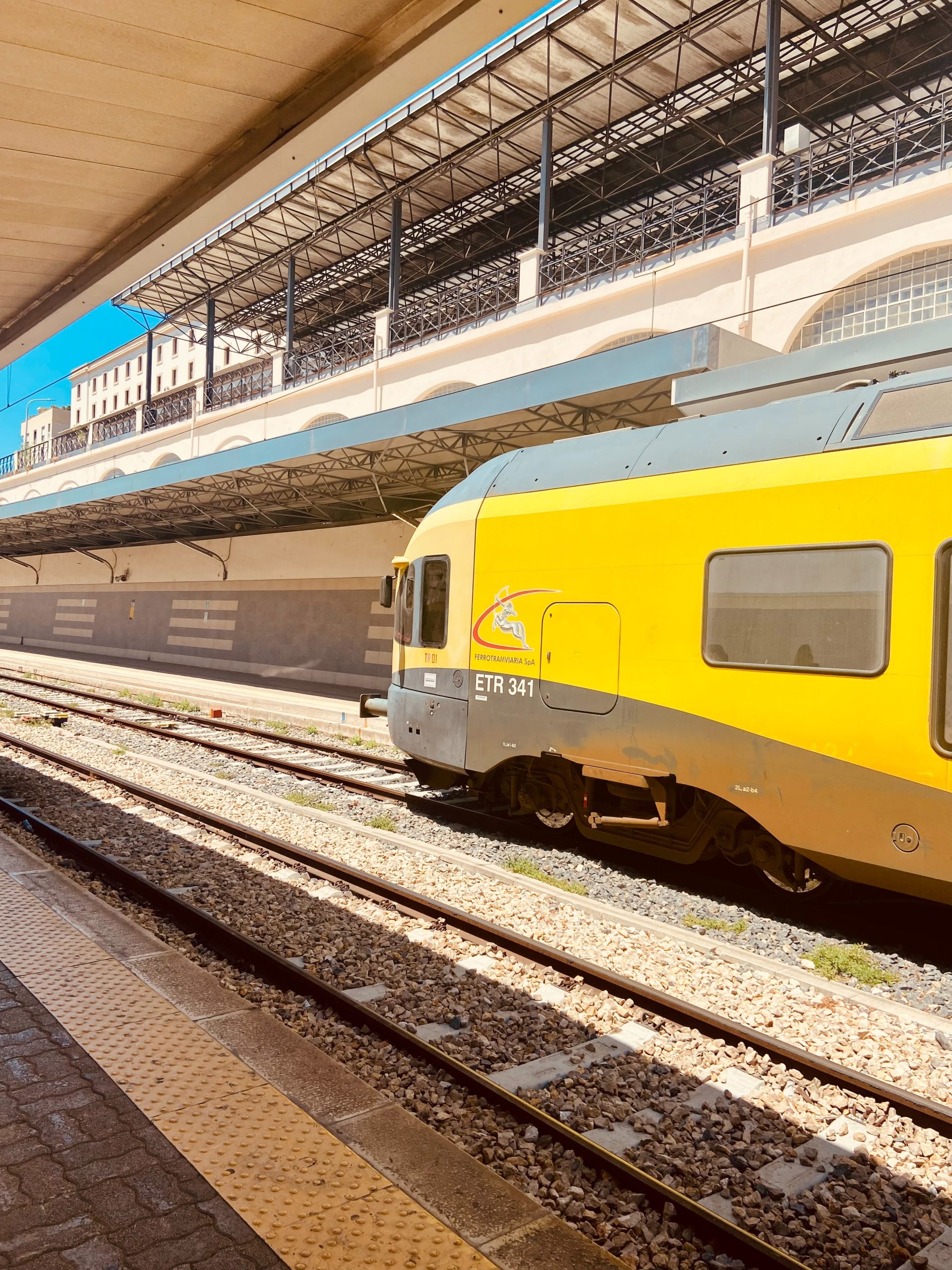 Social Life and Extracurricular Activities
Meeting New Friends and Building Connections
Studying in southern Italy presents ample opportunities to meet new friends and build lasting connections. Whether it's through shared classes, university clubs, or social events, you'll find countless occasions to bond with fellow students from diverse backgrounds. These relationships will not only enrich your time in southern Italy but also create a network of friends and contacts that spans the globe.
Joining Clubs and Organizations
Universities in southern Italy offer a wide range of clubs and organizations catering to various interests, such as sports, arts, volunteering, and academic pursuits. Participating in these activities is an excellent way to connect with like-minded peers, develop new skills, and enhance your overall student experience.
Exploring Local Events and Festivals
Southern Italy is known for its lively social scene, with numerous events and festivals taking place throughout the year. As a student, you'll have the chance to attend traditional celebrations, such as the Festa della Taranta in Puglia or the Lemon Festival in Sorrento. These events provide unique cultural experiences and fun-filled opportunities to socialize with locals and fellow students alike.
Overcoming Challenges
Adapting to a New Language and Culture
One of the main challenges international students face when studying abroad is adapting to a new language and culture. While English is often spoken in academic settings, it's essential to learn some Italian to fully engage with local life and make the most of your time in southern Italy.
Read here to learn more about the importance of learning Italian while studying in Italy.
Many universities offer Italian language courses for international students, ranging from beginner to advanced levels. Additionally, language exchange programs and conversation partners can help you practice your skills and build confidence in your abilities.
Time Management and Academic Expectations
Balancing academic demands with the excitement of exploring a new country can be challenging. It's crucial to develop strong time management skills and prioritize your studies while also allowing yourself time to enjoy the many experiences southern Italy has to offer.
Establish a routine, set realistic goals, and don't be afraid to seek help from faculty, staff, or fellow students if you're struggling with coursework or adjusting to the academic expectations of your university.
Tips for a Successful Study Abroad Experience
Be open-minded and adaptable: Embrace the unfamiliar and be willing to step out of your comfort zone. This will help you grow both personally and academically.
Stay organized: Keep track of your assignments, exams, and extracurricular commitments to ensure you're always prepared and on top of your responsibilities.
Network and make connections: Engage with classmates, professors, and locals to expand your social circle and create lasting memories.
Conclusion
In summary, studying in southern Italy is a truly unforgettable experience, offering students the chance to immerse themselves in a vibrant and diverse culture, receive a top-notch education, and explore breathtaking landscapes. From the region's charming towns and historic sites to its world-renowned cuisine and lively social scene, southern Italy provides a one-of-a-kind backdrop for your academic journey.
As you embark on this life-changing adventure, remember to embrace the challenges and opportunities that come with living and studying abroad. By being open-minded, adaptable, and proactive, you'll be well on your way to making the most of your time in southern Italy and creating memories that will last a lifetime.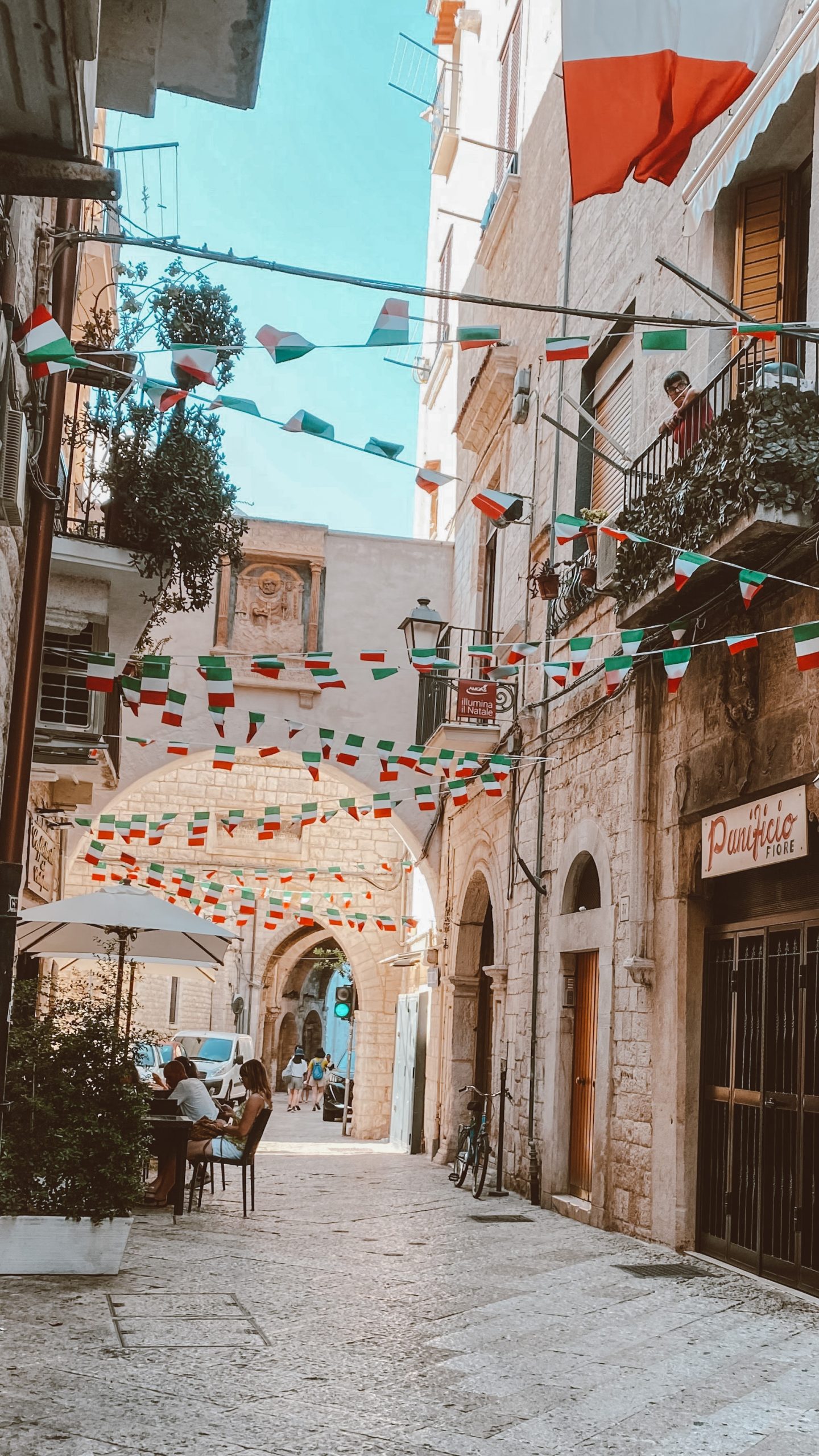 Whether you're drawn to the region's rich history, its captivating beauty, or the warmth of its people, there's no denying that southern Italy offers an unparalleled study abroad experience. So, pack your bags and prepare to be swept off your feet by the irresistible charm and allure of southern Italy – your new home away from home.
Welcome to the adventure of a lifetime, and buona fortuna on your journey to the enchanting south of Italy!
body { font-family: Arial, sans-serif; max-width: 700px; margin: 30px auto; } table { width: 100%; border-collapse: collapse; margin-bottom: 20px; } th, td { padding: 10px; border: 1px solid #ccc; text-align: left; } th { background-color: #f2f2f2; font-weight: bold; }
Studying in Southern Italy
Explore the Charm
Top Universities
Living in Southern Italy
Social Life

Natural Beauty
Historic Sites
Cuisine

University of Naples Federico II
University of Bari Aldo Moro

Accommodation: On-campus or private rentals

Affordability: Lower cost of living

Transportation: Public transportation and travel opportunities

Connections: Meet new friends and build lasting connections

Clubs and Organizations: Join university clubs and organizations

Local Events: Immerse in southern Italy's unique culture