Paris University of Pavia | Ari's Past Student (2020)
24th of March, 2023
Discover the best medical universities in Italy with our comprehensive guide, highlighting top-notch facilities, renowned programs, and cutting-edge research. Explore your dream medical education today!
Content Quick Navigation
Introduction
The Italian Legacy of Medical Excellence
Italy has long been associated with groundbreaking discoveries, innovative research, and exceptional medical professionals. The birthplace of notable figures such as Leonardo da Vinci, Galileo Galilei, and Maria Montessori, Italy continues to be a hub of brilliance, creativity, and passion. As you embark on your journey towards a medical career, you may find yourself drawn to this beautiful country, known not only for its rich history and culture but also for its commitment to excellence in medical education.
In recent years, Italian medical universities have gained increasing recognition on the global stage, attracting students from all corners of the world. With a legacy of academic prestige and a dedication to nurturing the next generation of healthcare professionals, Italy's top medical universities provide an unparalleled educational experience, blending rigorous coursework with cutting-edge research and clinical opportunities.
In this comprehensive guide, we will delve into the world of Italian medical universities, exploring the top facilities and unique offerings that make them stand out among the rest. From state-of-the-art simulation centers and modern research laboratories to comfortable accommodations and impressive recreational facilities, you will gain insights into what makes these institutions truly exceptional.
As you navigate the exciting prospect of studying medicine in Italy, this guide will serve as your compass, steering you towards the ideal university that aligns with your personal and professional aspirations. Get ready to immerse yourself in the enchanting atmosphere of Italy, where centuries of medical innovation converge with a vibrant, modern healthcare landscape, setting the stage for a transformative educational journey that will leave a lasting impact on your life and career.
Factors to Consider When Choosing a Medical University in Italy
Making the decision to study medicine in Italy is just the first step on your journey towards a fulfilling career in healthcare. To ensure that you choose the right institution for your needs, it is essential to consider several factors. In this section, we will explore the critical aspects to weigh when selecting a medical university in Italy.
Accreditation and Rankings
Attending an accredited medical university is crucial for ensuring that your education meets internationally recognized standards. Accreditation signifies that the university's programs have undergone rigorous evaluation and adhere to the highest academic and professional benchmarks. As you research potential universities, ensure that they are accredited by reputable organizations, such as the Italian Ministry of Education, Universities and Research (MIUR)
University rankings can also be helpful in gauging an institution's reputation and overall quality. However, it's important to remember that rankings are only one part of the puzzle. When evaluating rankings, consider how they align with your personal goals and priorities. Look at factors such as research output, faculty qualifications, student satisfaction, and graduate employability, as these can provide valuable insights into a university's strengths and areas of expertise.
Program Offerings and Curriculum
Italian medical universities offer various degree programs, including Medicine and Surgery, Dentistry, Pharmacy, and more specialized fields like Biomedical Engineering or Veterinary Medicine. Carefully examine each university's program offerings to determine if they align with your career aspirations and interests.
Additionally, take the time to assess the curriculum and teaching methodologies employed by each institution. A well-rounded medical education should incorporate a balance of theoretical knowledge, practical skills, and research opportunities, along with a strong focus on ethics and patient-centered care. Look for universities that emphasize active learning, problem-solving, and interdisciplinary collaboration, as these approaches can help prepare you for the complex, ever-evolving landscape of healthcare.
Location and Campus Life
The university's location plays a significant role in shaping your educational experience and overall quality of life. Italy offers a diverse range of settings, from bustling cities like Rome and Milan to picturesque towns like Pavia or Siena. Consider factors such as access to healthcare facilities, proximity to cultural attractions, and the local cost of living when making your decision.
Campus life is another crucial aspect to consider. A supportive and engaging campus environment can enhance your academic success and personal growth. Investigate the social, cultural, and recreational opportunities available at each university, and consider how they align with your interests and values. Participating in extracurricular activities can enrich your medical education while fostering a sense of community and belonging
Tuition Fees and Scholarships
Understanding the costs associated with studying medicine in Italy is essential for making an informed decision. Tuition fees can vary significantly depending on factors such as the university, program, and your nationality. Research each university's fee structure, along with the cost of living in the area, to get a clear picture of your financial obligations.
Scholarships and financial aid opportunities can help offset the costs of medical education.
Many Italian universities offer merit-based scholarships, while others provide financial assistance based on need. Additionally, international organizations and governments may offer scholarships to students pursuing medical education abroad. Thoroughly explore your options and apply for any relevant scholarships or grants to help alleviate the financial burden of your studies.
By taking these factors into account, you will be well-equipped to make an informed decision about the medical university that best suits your unique needs and ambitions. Each university offers a distinct blend of resources, opportunities, and challenges, so it is crucial to thoroughly research and evaluate your options before committing to a particular institution.
Top Facilities That Set Italian Medical Universities Apart
When choosing a medical university, it's essential to consider the quality of the facilities available, as they play a crucial role in shaping your educational experience. Italy's top medical universities are renowned for their state-of-the-art infrastructure, designed to foster a dynamic learning environment that equips students with the skills and knowledge necessary to excel in their future careers. In this section, we will explore some of the exceptional facilities that set Italian medical universities apart from the rest.
State-of-the-art Simulation Centers
Simulation centers are an invaluable resource for medical students, providing them with opportunities to practice clinical skills and decision-making in a safe and controlled environment. Italian medical universities boast cutting-edge simulation centers equipped with advanced technology, such as high-fidelity manikins, virtual reality systems, and immersive training scenarios. These facilities enable students to gain hands-on experience and build confidence in their abilities before transitioning to real-life clinical settings.
Modern Research Laboratories
Research plays a pivotal role in medical education, driving innovation and contributing to the advancement of healthcare. Italy's leading medical universities are home to modern research laboratories, where students have the opportunity to participate in groundbreaking projects alongside esteemed faculty members. These state-of-the-art facilities, often featuring cutting-edge equipment and resources, provide students with the tools necessary
to explore their research interests and contribute to the global body of medical knowledge.
Cutting-edge Medical Libraries
A well-equipped medical library is an essential resource for students, offering access to a wealth of information and knowledge. Italian medical universities house impressive libraries with vast collections of books, journals, and electronic resources, including the latest research publications and educational materials. Many of these libraries also offer study spaces, computer labs, and support services, creating a conducive environment for learning and academic success.
Comfortable and Secure Student Accommodations
Student accommodations play a significant role in shaping your overall university experience. Top Italian medical universities provide a range of comfortable and secure housing options, including on-campus dormitories and off-campus apartments. These accommodations are designed to cater to diverse needs and preferences, ensuring that students have a safe and supportive home away from home while pursuing their medical education.
Impressive Sports and Recreational Facilities
Striking a balance between academic pursuits and personal well-being is essential for a successful medical education. Italian medical universities understand the importance of maintaining a healthy lifestyle and offer an array of sports and recreational facilities to support students' physical and mental well-being. From state-of-the-art gyms and swimming pools to sports fields and cultural centers, these institutions provide ample opportunities for students to engage in activities that promote overall wellness and foster a sense of community.
By offering top-notch facilities and resources, Italian medical universities create an enriching environment that supports students' growth, both academically and personally. As you consider your options, keep these exceptional facilities in mind, as they can greatly impact your medical education and future success in the field.
Showcasing Italy's Premier Medical Universities and Their Facilities
Italy is home to a multitude of esteemed medical universities, each offering unique strengths and opportunities for aspiring healthcare professionals. In this section, we will provide a brief overview of some of Italy's premier medical universities and the top facilities they offer. While we will only touch on the highlights here, we encourage readers interested in more in-depth information to explore the EnterMedSchool articles regarding each university and its facilities.
University of Bologna
As the oldest university in the Western world, the University of Bologna boasts a rich history and tradition of academic excellence. Their medical faculty is no exception, offering state-of-the-art facilities such as the innovative Alma Simulation Center, where students can develop clinical skills in a controlled, realistic environment. Additionally, the university provides access to cutting-edge research laboratories and a comprehensive Biomedical Library, ensuring students have the resources necessary for a well-rounded medical education.
Sapienza University of Rome
Located in the heart of Rome, Sapienza University is a prestigious institution with a strong reputation in medical education. The university features modern facilities, including the advanced Sapienza Health City, which houses a simulation center, research laboratories, and interdisciplinary medical spaces. Students also benefit from Sapienza's extensive network of affiliated hospitals and healthcare facilities, providing ample opportunities for clinical training and research collaborations.
University of Milan
The University of Milan is renowned for its commitment to research and innovation in the medical field. With cutting-edge facilities like the LITA laboratories, students have access to state-of-the-art technology and resources for biomedical research. The university also features a modern simulation center and an extensive medical library, fostering an environment conducive to learning and growth. Furthermore, the university's strong connections with local hospitals and research institutions provide invaluable clinical training and professional networking opportunities.
University of Padua
The University of Padua is one of Italy's oldest and most respected institutions, with a long-standing history of excellence in medical education. The university is home to the Humanitas Research Center, which offers world-class research facilities and opportunities for students to contribute to groundbreaking projects. Additionally, the Galileo Galilei Simulation Center provides students with a high-tech environment to hone their clinical skills and develop their expertise in patient care.
Vita-Salute San Raffaele University
Situated within the renowned San Raffaele Hospital in Milan, Vita-Salute San Raffaele University offers students an immersive and integrated medical education experience. The university's unique position within a leading healthcare facility provides unparalleled access to clinical training opportunities, cutting-edge research projects, and a vast network of medical professionals. Furthermore, the university boasts modern educational facilities, including an advanced simulation center and a well-stocked medical library.
University of Pavia
The University of Pavia, located in the picturesque town of Pavia, combines a rich academic tradition with modern facilities and resources. Students have access to the state-of-the-art Golgi Cenciotti Simulation Center, where they can develop their clinical skills in a realistic and supportive setting. The university's commitment to research is evident in its impressive array of laboratories and research centers, providing students with opportunities to engage in innovative projects and collaborations.
University of Florence
Nestled in the beautiful city of Florence, the University of Florence offers a vibrant and stimulating environment for medical students. The university boasts advanced research facilities, such as the Center for Experimental Biochemistry and Molecular Biology, where students can delve into cutting-edge biomedical research. Additionally, the Florence Health Sciences Campus provides access to a modern simulation center, medical library, and clinical training opportunities within the city's renowned hospitals.
University of Turin
The University of Turin is a prestigious institution with a strong focus on research and innovation in the field of medicine. The university features a range of advanced facilities, including the Fano Clinical Simulation Center, which offers students the opportunity to practice their skills in a safe and controlled environment. The university also houses the Molecular Biotechnology Center, providing access to state-of-the-art research resources and technology.
University of Naples Federico II
The University of Naples Federico II, located in the vibrant city of Naples, offers a dynamic and supportive learning environment for medical students. With modern facilities such as the Simulation and Advanced Training Center, students can develop their clinical skills and gain hands-on experience in a variety of medical scenarios. The university is also committed to research, offering access to cutting-edge laboratories and fostering a culture of scientific inquiry and collaboration.
University of Bari Aldo Moro
The University of Bari Aldo Moro combines a rich academic heritage with a dedication to modern medical education. The university features state-of-the-art facilities, including the Interdepartmental Center for Experimental Research and the multidisciplinary Clinical Skills Lab, which provide students with opportunities to develop their skills in both research and patient care. Additionally, the university's strong connections with local hospitals and healthcare facilities ensure ample clinical training and professional development opportunities.
As you consider your options for studying medicine in Italy, remember that each university offers a unique blend of facilities, resources, and opportunities that can significantly impact your education and future career. While this overview highlights some of the top facilities at Italy's premier medical universities, we encourage you to delve deeper into the EnterMedSchool articles to learn more about each institution and its offerings. By thoroughly researching and comparing these universities, you will be well-equipped to make an informed decision about the ideal medical school for your unique needs and aspirations.
Clinical Training Opportunities and Partnerships
A critical component of medical education is gaining practical experience through clinical training and partnerships. Italy's medical universities provide a wealth of opportunities for students to build their skills and gain exposure to diverse healthcare settings. In this section, we will discuss the clinical training opportunities available to students, along with the benefits of participating in international rotations and collaborations with leading research institutions.
Teaching Hospitals and Medical Centers
Italy's medical universities often maintain strong connections with teaching hospitals and medical centers, providing students with invaluable clinical training opportunities. These affiliations allow students to gain hands-on experience in real-world healthcare settings under the guidance of experienced professionals. This practical training not only helps students develop essential clinical skills but also exposes them to a variety of medical specialties and patient populations, preparing them for future practice.
International Clinical Rotations and Exchanges
Many Italian medical universities offer international clinical rotations and exchange programs, giving students the opportunity to broaden their horizons and gain exposure to diverse healthcare systems. These programs enable students to develop their skills and knowledge while experiencing different cultures and medical practices, fostering a global perspective that can be invaluable in today's interconnected world. Additionally, international rotations can provide networking opportunities and help students establish connections with medical professionals from around the world.
Collaborations with Leading Research Institutions
Collaborations with leading research institutions are another key aspect of the medical education experience in Italy. Many universities maintain partnerships with renowned research centers, facilitating student participation in cutting-edge projects and fostering a culture of innovation and discovery. These collaborations provide students with access to advanced resources and expertise, allowing them to contribute to the advancement of medical knowledge and stay abreast of the latest developments in their field.
By participating in these clinical training opportunities and partnerships, medical students in Italy can gain invaluable experience and develop a well-rounded skillset that will serve them well in their future careers. The diverse training environments and collaborative research projects available through these partnerships can help students grow both personally and professionally, preparing them to excel as healthcare providers in an ever-evolving landscape.
Student Support Services and Resources
A well-rounded medical education experience goes beyond the classroom and clinical training. Italian medical universities offer a wide range of student support services and resources to help students succeed academically, personally, and professionally. These services not only enhance the overall student experience but also contribute to their future career success.
Academic advising and career counseling: Most medical universities in Italy provide dedicated academic advising and career counseling services. Advisors and counselors help students plan their course schedules, choose elective subjects, and explore career opportunities in medicine. They can also provide guidance on applying for internships, residencies, and fellowships.
Language courses and cultural integration programs: With a growing number of international students, Italian medical universities offer language courses and cultural integration programs to help students adapt to life in Italy. These programs may include intensive Italian language courses, workshops on Italian culture and history, and opportunities to participate in local events and activities.
Networking opportunities and alumni connections: Italian medical universities often host networking events, conferences, and seminars, allowing students to connect
with professionals in the medical field and build valuable relationships. Additionally, universities maintain strong alumni networks, which can be an invaluable resource for students seeking job opportunities or advice on career development. Engaging with alumni can also lead to mentorship opportunities, collaborative research projects, or even job offers.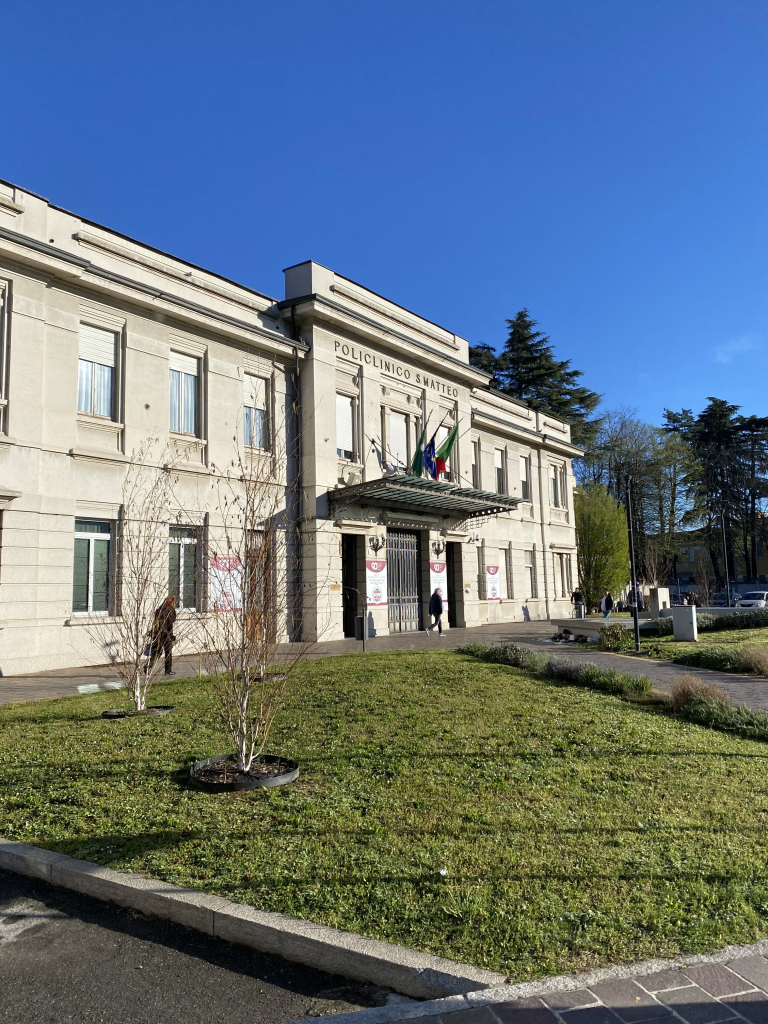 International Students: Navigating the Application Process
The process of applying to a medical university in Italy can be challenging, especially for international students. To help you navigate the application process, we've outlined some key factors to consider:
Entry requirements and prerequisites: Each university may have different entry requirements for their medical programs. Generally, applicants must have a high school diploma or equivalent and demonstrate proficiency in English or Italian. Additionally, some universities require students to take an entrance exam, such as the International Medical Admissions Test (IMAT).
Visa and immigration considerations: International students planning to study in Italy will need to apply for a student visa. This process can be time-consuming and requires gathering various documents, such as proof of financial support, health insurance coverage, and acceptance into an Italian medical university. It's essential to start the visa application process early to ensure a smooth transition to your studies in Italy.
Application deadlines and procedures: Keep track of application deadlines for your chosen universities, as missing these can result in delayed entry or even disqualification. The application process may vary between universities, so make sure to carefully follow the instructions provided by each institution. Common requirements include submitting an online application form, official transcripts, language proficiency test scores, letters of recommendation, and a personal statement.
Scholarship opportunities: Studying abroad can be expensive, but there are various scholarships and financial aid options available for international students. Research potential scholarship opportunities offered by the Italian government, your chosen university, or external organizations. Some scholarships may require a separate application, so be sure to check the eligibility criteria and deadlines.
Preparing for life in Italy: To make the most of your experience studying medicine in Italy, it's essential to prepare for the cultural, academic, and social aspects of life in a new country. Familiarize yourself with Italian customs, etiquette, and language, and connect with fellow international students through online forums or social media groups. Consider participating in pre-departure orientation programs organized by your university, which can provide valuable information and support during your transition.
Tips for a Successful Application
To increase your chances of being accepted into a top Italian medical university, follow these tips for a successful application:
Research extensively: Thoroughly research the medical universities you're interested in and ensure that you meet their entry requirements. This research will also help you tailor your application to each university's specific values and expectations.
Prepare for the entrance exam: If your chosen university requires an entrance exam, such as the International Medical Admissions Test (IMAT), make sure to dedicate sufficient time to prepare for it. Familiarize yourself with the exam format, practice using sample questions, and consider enrolling in a preparatory course if needed.
Polish your language skills: If English or Italian is not your native language, consider taking language courses or practicing with native speakers to improve your proficiency. This will not only help you succeed academically but also enhance your overall experience in Italy.
Submit a well-organized application: Ensure that your application is complete and free of errors. Double-check the required documents, such as transcripts and test scores, and make sure they are submitted on time.
Embracing Italy's Rich Culture and History
Studying medicine in Italy provides students with the opportunity to immerse themselves in the country's rich culture and history. Here are some ways to make the most of your time in Italy:
Balancing academics with exploration and leisure: While academics should be your primary focus, it's essential to find a healthy balance between your studies and leisure time. Explore Italy's historic cities, picturesque countryside, and stunning coastlines during weekends or semester breaks to truly appreciate the country's beauty.
Experiencing Italy's culinary delights and artistic treasures: Italian cuisine is world-famous for its delicious flavors and diverse regional specialties. Don't miss the chance to indulge in authentic Italian dishes and local wines. Additionally, Italy is home to countless artistic masterpieces, so visit museums, galleries, and historic sites to immerse yourself in the country's rich artistic heritage.
Making an Informed Decision about Your Medical Education
Choosing the right medical university is a crucial decision that can shape your future career as a medical professional. Carefully consider the factors discussed in this guide, such as accreditation and rankings, program offerings and curriculum, location and campus life, and tuition fees and scholarships. Additionally, take into account the available support services, resources, and clinical training opportunities that each university offers.
Embracing the Opportunities and Challenges of Studying Medicine in Italy
Studying medicine in Italy presents unique opportunities and challenges. By immersing yourself in the country's rich culture and history, you can enrich your educational experience and develop a global perspective. Prepare for the application process, maintain a healthy balance between academics and leisure, and seize the opportunities that arise during your time in Italy.
In conclusion, Italian medical universities offer world-class education, state-of-the-art facilities, and unparalleled cultural experiences that make them an attractive option for aspiring medical professionals. With the right planning, research, and preparation, you can successfully navigate the application process and embark on an exciting and fulfilling journey in the field of medicine.