Ari Horesh University of Pavia, Italy
24th of March, 2023
Pursuing a medical education is a dream for many Indian students, and choosing the right entrance exam can significantly impact their academic journey. If you're considering studying medicine abroad, especially in Italy, it's crucial to understand the differences between two key exams: NEET-UG and IMAT.
This comprehensive guide will provide an insightful comparison of these exams, shedding light on various factors such as syllabus, admission requirements, cost implications, quality of education, and more. So if you're keen to explore the world of medical studies beyond India's borders or simply want to find out if IMAT is easy for Indian students compared to NEET-UG – keep reading!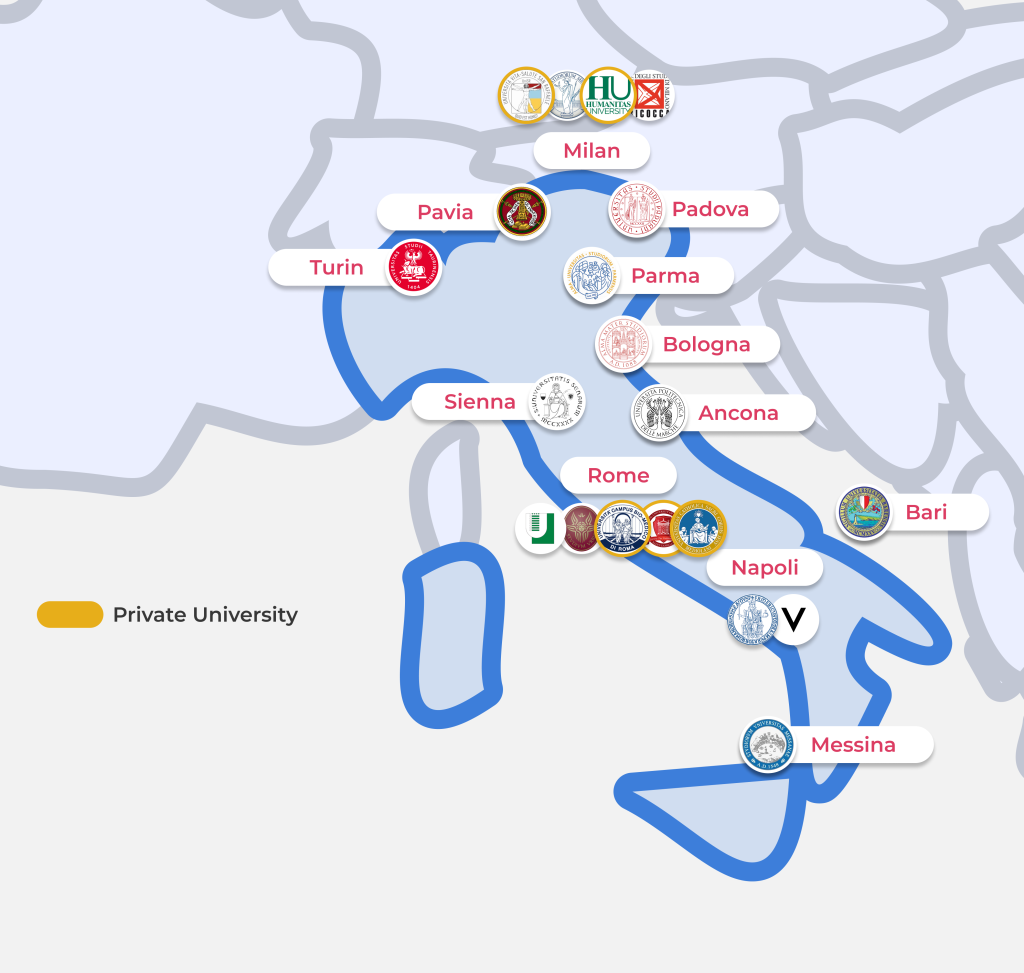 Content Quick Navigation
Understanding NEET-UG And IMAT Exams
NEET-UG is a mandatory entrance exam for Indian students to qualify for studying medicine in India or abroad, while IMAT is an entrance test for English-taught medical schools in Italy and the English-taught dental school.
What Is NEET-UG?
NEET-UG, or National Eligibility cum Entrance Test for Undergraduate Programs, is a highly competitive national-level exam conducted in India. It serves as the gateway to medical and dental courses offered by premier colleges across the country. Aspiring students looking forward to pursuing degrees such as Bachelor of Medicine and Bachelor of Surgery (MBBS), Bachelor of Dental Surgery (BDS) have to undertake this entrance test.
The NEET-UG exam covers subjects like Physics, Chemistry, Biology, and Zoology in its syllabus content. To excel in this examination and secure a spot at reputed institutions such as All India Institute of Medical Sciences (AIIMS) or Jawaharlal Institute of Postgraduate Medical Education & Research (JIPMER), candidates need to demonstrate their academic prowess and strong conceptual understanding on a variety of topics from these subjects covered in 11th and 12th-grade curriculum. With over 1.5 million applicants each year competing for limited seats, the competition level is understandably intense making it vital for aspiring medical students to prepare diligently for this pivotal examination that sets them on the path towards becoming medical professionals.
What Is IMAT?
The IMAT, or International Medical Admissions Test, is an entrance test designed specifically for international students who wish to pursue medical courses like surgery, dentistry, and medicine in Italy. This exam serves as the gateway for Indian students and other candidates worldwide to study at 15 public universities of Italy offering English-taught programs. As a standardized test that evaluates your logical thinking, problem-solving skills, scientific knowledge, and general competencies in subjects such as physics, chemistry, biology, mathematics and general knowledge.

The syllabus of the IMAT is significantly narrower than the NEET! Only testing on the basics. However, the core difference is the question type, focusing more on problem solving and critical thinking which must be used in every questions, and the qeustions being tricky and difficult to understand.
Comparison Of Exam Format
The comparison of exam formats for NEET-UG and IMAT will help you assess which test might be better suited for your medical aspirations. Here's a detailed comparison between the two exams :
| Examination | Duration | Sections | Number of Questions | Total Marks | Marking Scheme |
| --- | --- | --- | --- | --- | --- |
| NEET-UG | 3 Hours | Physics, Chemistry, Biology (Zoology & Botany) | 180 (45 – Physics, 45 – Chemistry, 90 – Biology) | 720 | +4 for correct answer, -1 for incorrect answer |
| IMAT | 100 Minutes | Logical Reasoning, General Knowledge, Biology, Chemistry, Physics & Math | 60 (10 – Logical Reasoning, 10 – General Knowledge, 40 – Scientific Knowledge) | 90 | +1.5 for correct answer, -0.4 for incorrect answer |
comparison of exam formats for NEET-UG and IMAT
As evident from the table, the NEET-UG exam is longer in duration and has a higher total marks value compared to the IMAT exam. The IMAT exam, on the other hand, focuses on a wider range of subjects, but not more topics in each subject (for example, biology and chesmitry are much easier on the IMAT compared to the NEET) including logical reasoning and general knowledge. This comparison of exam formats can help you decide which test might align better with your academic strengths and preferences.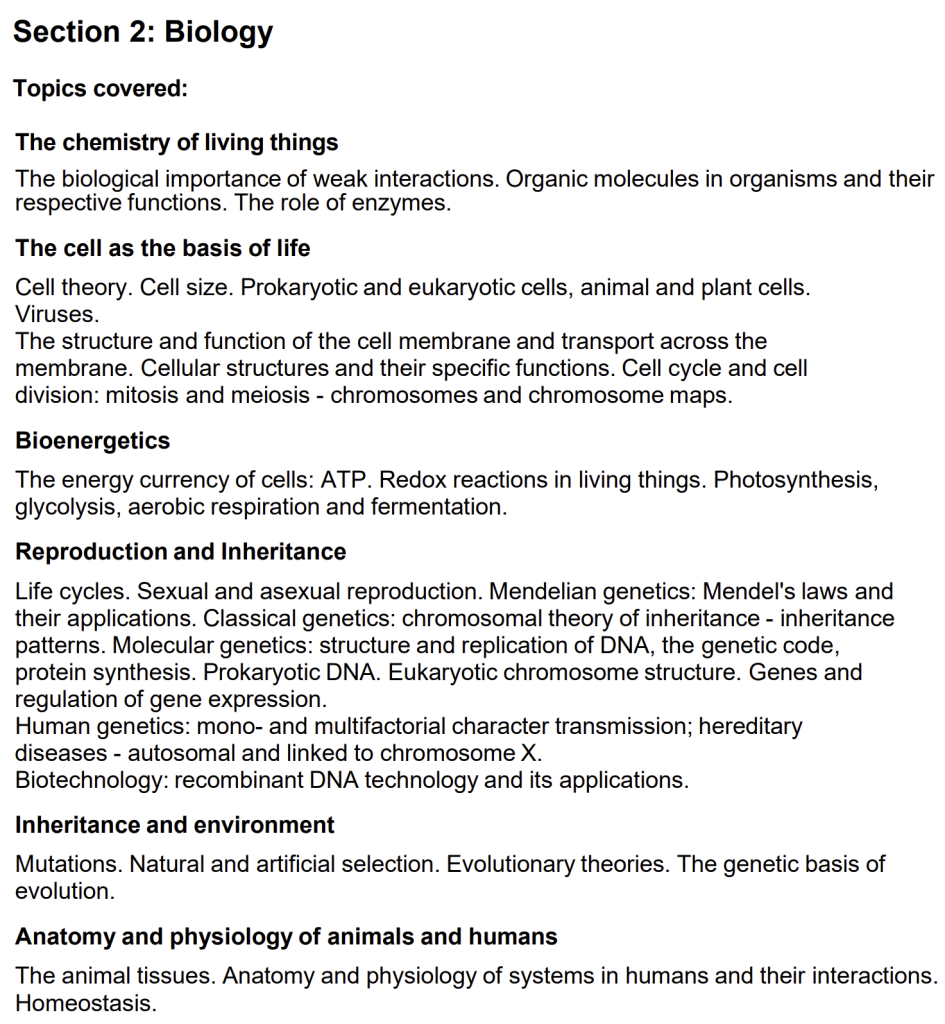 Differences In Syllabus And Difficulty: NEET-UG Vs IMAT
The syllabus and topics covered in NEET-UG are more extensive, while the IMAT exam emphasizes critical thinking skills and problem-solving strategies.
Syllabus And Topics Covered
As a medical student, it's essential to understand the syllabus and topics covered in both the NEET-UG and IMAT exams. Having a clear idea of what you'll be tested on will help you prepare effectively and give you an edge in the competitive world of medical entrance exams. To help you with this, I've prepared a comparison of the syllabus and topics covered in both exams in the following table:
| Exams | Subjects | Topics Covered |
| --- | --- | --- |
| NEET-UG | Physics, Chemistry, and Biology (Botany & Zoology) | Motion, Gravitation, Electrostatics, Thermodynamics, Optics, and Nuclear Physics Chemical Bonding, Organic Chemistry, Equilibrium, Coordination Compounds, and Electrochemistry Plant Physiology, Reproduction, Genetics, Evolution, Ecology, and Human Physiology |
| IMAT | Physics, Chemistry, Biology, Mathematics, Logical Reasoning, and General Knowledge | Mechanics, Electricity, Magnetism, Thermodynamics, and Quantum PhysicsAtomic Structure, Chemical Reactions, Organic Chemistry, Biochemistry, and Environmental ChemistryCell Biology, Genetics, Evolution, Human Physiology, and BiotechnologyAlgebra, Geometry, Calculus, and ProbabilityPattern Recognition, Numerical and Spatial Reasoning, and Logical Analysis Current Affairs, History, Geography, and General Science |
Topics that appear on the NEET won't appear on the IMAT
While there is considerable overlap in the syllabus for both exams, the IMAT exam also tests you on mathematics, logical reasoning, and general knowledge, in addition to the core science subjects. This means that you'll need to prepare for a broader range of topics for the IMAT exam as compared to NEET-UG. However, as mentioned in the important facts, the syllabus for the IMAT exam is narrower to that of the NEET exam, making it easier for Indian students to transition between the two.
Difficulty Level And Competition
As a medical student, I know that exams can be challenging and competitive. When it comes to comparing the NEET-UG and IMAT exams, there are differences in their difficulty level and competition. Both exams have a similar syllabus structure but may vary in terms of subjective difficulty. For instance, NEET-UG is known for being highly competitive due to the vast number of applicants every year in India. In contrast, IMAT could be less competitive since international students compete for fewer seats compared to local Italian students.

The IMAT is way less competitive than the NEET exam.
To prepare well for these entrance exams, one must understand the exam pattern and subject matter thoroughly. It's crucial to develop effective preparation methods based on individual strengths and weaknesses rather than merely focusing on how difficult or competitive an exam might seem from others' experiences. Taking practice tests using previous year question papers is also a good idea.
Lastly, entrance examinations like NEET-UG or IMAT should not discourage you from pursuing your dream of becoming a doctor if you don't initially succeed don't give up! The process requires hard work, dedication, patience & motivation as much as talent intelligence.. Remember; Aiming low means aiming backward!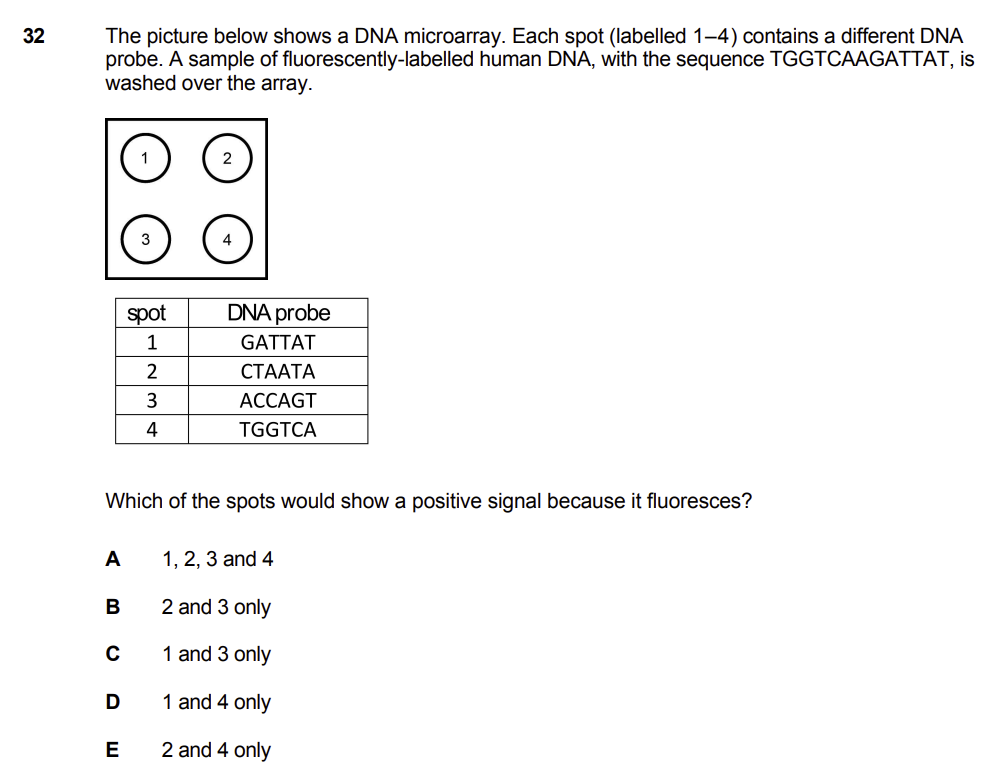 Admission Requirements And Process
The admission process for studying MBBS in India involves clearing the NEET-UG exam, while for Italian medical schools, Indian students must take the IMAT exam and meet specific eligibility criteria; read on to learn more about each process.
MBBS Admission Process In India
As a medical student in India, it's important to know the admission process for MBBS institutions in the country. Here are some key points to keep in mind:
1. Admission requirements: To be considered for admission, Indian students must have completed their 10+2 education with a minimum of 50% marks in Physics, Chemistry, and Biology. They must also appear for the National Eligibility Cum Entrance Test (NEET-UG) and obtain a qualifying score.
2. Application procedure: Students can apply for MBBS institutions through online or offline mode. The application form usually requires personal details, academic achievements, and NEET-UG scores.
3. Foreign immigration regulations: If you are considering studying abroad, it's important to familiarize yourself with foreign immigration regulations. Experts can guide you through the process of applying for a student visa and other necessary documentation.
4. Eligibility criteria: Each medical university in India may have its own specific eligibility criteria that students must meet before they can be considered for admission.
Remember that while the admission process may differ between countries, your academic qualifications and dedication to your studies will ultimately determine your success as a medical student.
MBBS Admission Process In Italy
As a medical student considering studying in Italy, I've done some research on the MBBS admission process. Here's what I've found:
The application process for MBBS institutions in Italy is straightforward and recommended to be completed before the IMAT exam.
Indian students can apply to any Italian university offering MBBS in English medium by checking the eligibility criteria of the universities.
Italian universities rely on a single admission test known as the International Medical Admissions Test (IMAT), unlike NEET-UG in India.
To apply, students need to have completed their high school education with good grades and have specific scientific subjects as prerequisites.
Students must also pass the IMAT exam with a minimum score that varies from year to year and university to university.
Once accepted, students will need to obtain a study visa and health insurance before arriving in Italy.
It is important to note that some universities may require additional language proficiency tests or interviews.
Overall, the MBBS admission process in Italy requires students to meet specific academic requirements and pass an aptitude test like IMAT. As an international student, it is important to research each individual university's admission criteria thoroughly before applying.
Cost Comparison
The section will compare the tuition and fees, living expenses, scholarships, and financial aid available for Indian students studying medicine in India versus Italy.
Tuition And Fees
When it comes to pursuing a medical degree, tuition and fees can significantly impact a student's decision. Let's compare the costs associated with studying MBBS in India and Italy.
| Cost Component | India (NEET-UG) | Italy (IMAT) |
| --- | --- | --- |
| Tuition Fees (Government Medical College) | $500 – $5,000 per year | $1,000 – $4,000 per year |
| Tuition Fees (Private Medical College) | $5,000 – $20,000 per year | $15,000 – $25,000 per year |
| Application/Registration Fees | $10 – $50 | $150 – $200 |
MBBS in Italy vs. India
As you can see from the table above, tuition fees for government medical colleges in India and Italy are relatively similar, while private medical colleges in Italy can be more expensive. But, as mentioned, indian students who score high on the IMAT may be eligible for scholarships covering tuition and living costs, making the overall financial burden more manageable.
Living Expenses
When deciding between NEET-UG and IMAT exams, Indian medical students should also consider the living expenses associated with both options. The cost of living in Italy is generally higher compared to India, and this can be a significant factor when making a decision. However, passing IMAT entrance test can lead to scholarships that cover tuition fees and living expenses.
It's important for Indian students to do their research and find out about the various costs associated with studying medicine in Italy. Tuition fees for MBBS programs in Italy are generally lower than those of private medical colleges in India but may still pose a financial burden. Additionally, there are expenses like accommodation, food, travel, health insurance, etc., which need to be considered while comparing the overall costs of studying medicine abroad versus staying in India.
Ultimately, Indian students looking to study MBBS abroad should weigh all factors involved before making a decision based solely on cost comparisons. By factoring in additional variables such as career prospects after graduation or healthcare industry requirements back home; they can make an informed choice best suited for their individual goals and ambitions.
Scholarship And Financial Aid
As a medical student, I know that financial support is crucial when it comes to pursuing higher education. Here's what you need to know about scholarships and financial aid when considering the IMAT and NEET-UG exams:
Scholarships are available for Indian students who want to pursue MBBS studies in Italy through the IMAT exam. Check out menu for more info.
Financial aid can help cover educational expenses such as tuition fees, living expenses, and travel costs.
All public universities in Italy offer merit-based scholarships and need-based aid for international students.
Some organizations also provide grants and funding opportunities for Indian students studying abroad, including those pursuing medical degrees.
It's essential to research the various scholarship and financial aid options available, understand their eligibility requirements and application process to maximize your chances of getting support.
Don't let financial barriers prevent you from achieving your dream of becoming a doctor. Explore the many scholarship and financial aid options available to Indian students studying MBBS through the IMAT exam in Italy or NEET-UG in India.
Quality Of Education Comparison
The curriculum and teaching style in Italian medical schools providing education through the IMAT exam are different from Indian medical institutions, emphasizing hands-on experience and clinical rotations.
Hands-on Experience And Clinical Rotations
One of the most significant factors for medical students to consider when choosing a program is the quality and quantity of hands-on experience and clinical rotations. In Italy, English-taught medical programs provide ample opportunities for practical training in hospitals and health centers across the country. These experiences give students valuable exposure to different specialties, technologies, and patient populations.
Moreover, Italian medical schools emphasize small group learning and mentorship which encourages personalized guidance from faculty members during clinical rotations. This approach can help build more robust problem-solving skills while honing critical thinking abilities that are essential to becoming a successful doctor.
Language Barrier And Cultural Adaptation
Indian students who choose to take the IMAT exam and study medicine in Italy may face language barriers and cultural adaptation challenges, as they will need to adapt to a new linguistic, cultural, and academic environment.
Language Requirements
As an Indian medical student, one of the biggest challenges in taking the IMAT exam is meeting the language requirements. The exam is entirely conducted in English, and students must have a good grasp of the language to be able to understand and answer questions efficiently. This can be especially difficult for those who don't speak English fluently as their first language.
One way to overcome this hurdle is by developing your English language proficiency through regular practice. You can read academic journals, attend conferences or seminars where English is spoken predominantly, watch documentaries, or even use learning apps that test your proficiency level with interactive games that enable you to learn more vocabulary & grammar rules.
Another issue related to cultural adaptation that may arise when taking these exams is getting used to new linguistic norms and conventions that are unique within different cultures. It's important for Indian students preparing for IMAT exams or any other international entrance tests involving science-related fields abroad should also familiarize themselves with cross-cultural communication skills such as understanding differences in humor styles, gestures and facial expressions – because these things often vary from culture to culture.
Cultural Differences And Adjustment
As an Indian student preparing for the IMAT exam, I understand that cultural differences and adjustment can pose significant challenges during the application process. Adapting to a new country, language, and educational system can be daunting. Nevertheless, it's essential to embrace these challenges head-on to ensure academic success.
One of the biggest obstacles I've encountered is overcoming the language barrier. English is not widely spoken in Italy, mastering medical terminologies takes practice and patience. It's important to enroll in Italian language proficiency classes or seek guidance from experts and mentors to improve our communication skills effectively. Additionally, taking part in cross-cultural exchanges and immersing ourselves in diverse environments will help us develop intercultural competence further.
Apart from language barriers, understanding different cultural norms might take some time as well. Italian culture is distinct from Indian culture in many ways; therefore, we must strive to develop cultural sensitivity early on. Recognizing that certain actions or attitudes may be interpreted differently by another culture helps avoid misunderstandings or potential conflict while adjusting quickly to a new environment.
Overall, navigating cultural differences requires openness and readiness for multiculturalism while also embracing diversity with respect and sensitivity towards others' cultures. By doing so, we'll not only adapt better but build meaningful connections and friendships along the way – invaluable experiences both academically and personally.
Employment Opportunities And Pathways
Explore the numerous employment opportunities and career pathways available for Indian students who complete their medical education in Italy, from practicing medicine in Europe to pursuing further studies or training elsewhere. Discover how studying abroad can enhance your employability and open doors to exciting new prospects. Keep reading to learn more about the advantages and disadvantages of studying medicine in Italy compared to India.
Opportunities In India
As a medical student, it's important to consider the various opportunities available in India. Here are some things to keep in mind:
India has a large and growing healthcare industry, providing ample opportunities for employment and career advancement.
As an Indian citizen, studying medicine in India can be more affordable than pursuing education abroad.
Studying medicine in India allows you to stay close to family and friends while pursuing your academic goals.
There are many reputable medical schools in India that offer high-quality education and clinical experience.
In addition to traditional clinical settings, there are also opportunities to work with nonprofit organizations or government agencies focused on public health initiatives.
Overall, if you're looking for a quality medical education with plenty of opportunities within your home country, studying medicine in India may be the right choice for you.
Opportunities In Europe And Beyond
As a medical student, exploring opportunities for higher education and career pathways beyond India is important. Pursuing medical education in Europe can open up many doors and lead to exciting experiences. Here are some opportunities worth considering:
English-Taught Programs: Many universities in Europe offer English-taught medical programs, providing an opportunity to study medicine in a new language and culture without language barriers.
Eligibility for Medical Practice: Graduates of these programs are eligible to practice medicine in not only Europe but also beyond.
Career Pathways: Completing medical education abroad offers diverse career pathways, including research positions, clinical positions, and academic positions.
Access to Global Resources: Studying medicine in Europe offers access to the latest research and resources that may not be available in India.
Exposure to Different Healthcare Systems: Studying medicine abroad provides the opportunity to gain exposure to different healthcare systems, including healthcare policies, practices, and technologies.
International Networking Opportunities: Students studying abroad have opportunities to build international networks through interacting with fellow students from different countries.
Cultural Immersion: Medical education abroad provides the chance for cultural immersion through learning about different cultures and their healthcare systems.
Research Opportunities: Studying medicine abroad opens up doors for students interested in conducting research on an international scale.
By considering these opportunities in Europe and beyond, Indian medical students can make informed decisions about their future education and career paths.
Preparation Strategies For Indian Students
To prepare for the IMAT exam, Indian students should focus on understanding the exam pattern and syllabus, practice with previous year question papers, develop their English language proficiency through reading and writing exercises, and seek guidance from experts and mentors.
Practice With Previous Year Question Papers
One of the best ways to prepare for any entrance exam, including NEET-UG and IMAT, is by practicing with previous year question papers. Here are some benefits of practicing with previous year papers:
Understand Exam and Question-type Pattern: Practicing with previous year question papers helps you understand the exam pattern and the structure of questions asked in the exam.
Identify Important Topics: Practicing with past question papers helps you to identify important topics that are frequently asked in the exam.
Time Management: Solving previous year question papers under timed conditions can help you improve your time management skills and learn how to solve problems quickly. Time yourself and see if you manage to solve questions under a certain amount of time.
Test Preparation: Regularly solving past exam questions can give you an idea of what type of questions can be asked in upcoming exams, and it can help you prepare better for your test day.
Boosts Confidence: Consistent practice with past question papers can boost your confidence levels and help reduce anxiety on the actual test day.
Analyze Mistakes: Reviewing your answers from past exams will help you identify your mistakes, allowing you to work on them to avoid repeating them in future exams.
Extra Practice: Practicing extra IMAT-style questions will familiarize Indian students who are preparing for NEET-UG with different types of challenging problems that they may face during their IMAT exam. You can find many of these on this website.
Overall, practicing with previous year question papers is a valuable tool for improving your performance on both NEET-UG and IMAT exams as it enhances your understanding of relevant concepts while also building up good habits concerning regular study practice schedules, focused preparation efforts, time management skills and more efficient problem-solving techniques needed for these critical tests.
Conclusion: Which Exam Is Better For Indian Students?
In conclusion, both the NEET-UG and IMAT exams have their advantages and disadvantages for Indian students seeking to study medicine abroad. The NEET-UG is mandatory for studying medicine in India or foreign countries, while the IMAT provides an opportunity to apply for English-taught medical schools in Italy.
While the IMAT exam may appear easier than its Indian counterpart, it is still highly competitive and requires thorough preparation to be successful. Ultimately, the choice of which exam to take depends on individual preferences, academic strengths, financial considerations, and career aspirations. Regardless of which path Indian students choose to pursue their medical education dreams abroad, comprehensive research and strategic planning are essential to ensure a successful outcome.