Paris University of Pavia | Ari's Past Student (2020)
30th of May, 2023
Imagine yourself in a large lecture hall, your heart pounding in your chest, pen in hand, ready to face one of the most significant challenges of your academic career: the International Medical Admissions Test (IMAT). This is the gateway to your dreams of studying medicine in one of the most prestigious universities in Italy. But as you sit there, you wonder, "Have I prepared enough? Could I have done something differently?"
Content Quick Navigation
Welcome to the ultimate guide on IMAT exam preparation, where we unravel the mystique surrounding this exam, the common mistakes students make, and how to sidestep these pitfalls. This guide is designed to be your compass, steering you clear from the traps that others have fallen into and illuminating the path to acing the IMAT.
Why IMAT?
The IMAT exam is a crucial component for students worldwide aspiring to join the illustrious ranks of medical professionals in Italy. It's a test that measures not just your academic prowess but also your aptitude for problem-solving, logical reasoning, and data interpretation – skills critical to the medical profession.
However, as with any major exam, the path to conquering the IMAT is fraught with potential errors. A misstep here, a wrong turn there, and before you know it, you're on a detour that leads you further away from your goal. But fret not! We've got you covered.
The Art of Dodging Pitfalls
In the words of Albert Einstein, "A person who never made a mistake never tried anything new." While this might ring true in many contexts, when it comes to IMAT exam preparation, making mistakes isn't quite the learning experience you're hoping for. It's a high-stakes game where the consequences of errors can mean the difference between securing a spot in a top Italian university or facing a significant setback in your medical career journey.
For many, the IMAT exam is uncharted territory, and it's easy to fall into preparation pitfalls. But what if you had a map that pointed out these traps? What if you could learn from the mistakes of others so that you don't have to make them yourself?
That's what this guide aims to do. We delve into the depths of the most common mistakes made during IMAT exam preparation, from the misconceptions about the exam to the missteps in study planning, study methods, time management, and even mindset.
Armed with this knowledge, you'll be well-equipped to chart your course towards IMAT exam success. So buckle up, future medical professionals. It's time to navigate this journey together.
Stay tuned for the next section, where we'll demystify the IMAT exam structure, types of questions, and the scoring system – the first step towards a well-informed and effective preparation plan.
Understanding the IMAT Exam
Let's dive into the deep end, shall we? A thorough understanding of the IMAT exam is the first stepping stone on your path to success. The exam might seem like an enigma, a daunting task wrapped in layers of complexity, but let's unravel it bit by bit.
The IMAT, or the International Medical Admissions Test, is a 100-minute examination comprising 60 multiple-choice questions. Yes, you read that right, just 60 questions standing between you and your dreams of studying medicine in Italy. It seems simple enough on the surface, but the devil is in the details.
Breaking Down the IMAT
The IMAT is divided into four sections:
Section 1: Logical Reasoning and General Knowledge (20 questions)
Section 2: Biology (15 questions)
Section 3: Chemistry (15 questions)
Section 4: Physics and Mathematics (10 questions)
Each section brings its challenges, and understanding the nuances of each is pivotal.
Section 1 tests your general knowledge and logical reasoning skills. It's not just about how much you know but how well you can apply your knowledge in unfamiliar contexts. It's your first hurdle, and a tricky one at that. But with the right preparation strategy, it's a hurdle you can easily leap over.
Sections 2, 3, and 4 delve into the core sciences – the meat of the IMAT. These sections are heavy on content, and it's easy to feel overwhelmed by the sheer volume of information. But remember, the IMAT isn't a test of rote learning but understanding and application.
The Scoring System
Now, let's talk about the scoring system. Every correct answer in the IMAT earns you 1.5 points. An incorrect answer will cost you 0.4 points, and if you leave a question unanswered, there's no impact on your score. This negative marking scheme is designed to deter wild guesses and rewards accurate, informed answers.
When it comes to the IMAT, every point matters. So, understanding the scoring system is essential. It can influence your approach to the questions, help you make strategic decisions on which questions to answer, and ultimately maximize your score.
The Importance of Understanding the Exam Format
Why spend so much time understanding the exam format, you might wonder? That's a fair question. The answer lies in the old adage: Know thy enemy.
The IMAT is your challenge to conquer, and understanding its structure and scoring system is the first step in devising an effective battle plan. Only when you know what you're up against can you prepare appropriately and avoid common IMAT exam preparation mistakes.
In the next section, we'll dive into these mistakes and dissect them one by one. It's all part of the process, a journey of learning and growing that will transform you from an IMAT novice to a confident candidate, ready to tackle the exam head-on.
Hold on tight, because this ride is just getting started!
Common Mistakes in IMAT Exam Preparation
Now that we've laid the groundwork and you're more familiar with the IMAT exam's intricacies, let's delve into the heart of the matter: the most common mistakes students make during IMAT exam preparation. We'll break these down into four categories: study planning, study methods, time management, and mindset. With each one, we'll illustrate real-life examples for a better understanding.
Mistake 1: Inadequate Study Planning
Picture this: You're about to embark on a cross-country road trip. You have a destination in mind, but you've decided to go without a map, relying solely on the road signs and your intuition. Sounds adventurous, right? But also rife with the potential for wrong turns, detours, and delays. This is precisely what happens when you dive into IMAT preparation without a study plan.
Many students underestimate the importance of a well-structured study plan. They either dive straight into studying without a clear path or create an unrealistic plan that's too difficult to stick to. Both of these scenarios can lead to wasted time, incomplete coverage of topics, and excessive stress as the exam date approaches.

Looking for a tested and highly efficient study plan for your IMAT studies? Then you should totally try our EnterMedSchool Study Planner!
Mistake 2: Inefficient Study Methods
There's studying, and then there's effective studying. Not all study methods are created equal, and what works for one person might not work for another. A common mistake students make is sticking to passive study methods like re-reading notes or textbooks. While these methods might make you feel like you're making progress, they're not the most effective for long-term retention or understanding.
Another issue arises when students focus solely on memorization, especially for the scientific sections. The IMAT is not a test of memory; it's a test of understanding. Being able to recall information is useful, but being able to apply that knowledge in different contexts is crucial.
Mistake 3: Poor Time Management
The clock is ticking, both in your preparation phase and during the exam. Time management is a skill that many students struggle with. They either procrastinate and leave too much studying until the last minute or try to cram too much studying into a short period, leading to burnout.
In the context of the exam itself, poor time management can be disastrous. Remember, you have 100 minutes to answer 60 questions. That's less than two minutes per question! If you spend too much time on a single question, you might find yourself rushing through the rest, leading to careless mistakes.
Wanna learn more about proper IMAT Time Management? Then click here!
Mistake 4: Neglecting Mindset
Last but certainly not least, let's talk about mindset. The importance of a positive and resilient mindset cannot be overstated. Many students underestimate the psychological aspects of IMAT exam preparation. They allow stress, fear of failure, or self-doubt to creep in, affecting their preparation and performance on the exam day.
Now that we've identified these common mistakes, in the following section, we'll discuss proven strategies to avoid these pitfalls. By understanding where others have gone wrong, you can make sure to steer clear of these common traps, setting yourself up for IMAT exam success. The road might be challenging, but remember, every step you take is a step closer to your dream. So keep going, and let's conquer this together!
IMAT Exam Preparation: Proven Strategies
Now that we've traversed the rocky terrain of common mistakes, let's equip ourselves with the tools to avoid them. This section is your survival kit, a comprehensive collection of proven strategies that will guide you through your IMAT exam preparation and onto the path of success.
Strategy 1: Crafting a Realistic Study Plan
When it comes to studying for the IMAT, it's not just about the destination (the exam day), but also about the journey (the preparation phase). The first tool in your survival kit is a realistic, well-structured study plan.
Start by breaking down the syllabus into manageable chunks. Allocate time for each section based on your strengths and weaknesses. If Biology is your forte but Physics gives you a headache, you might want to dedicate more time to Physics. It's all about balance.
Ensure your study plan is flexible. Life happens, and there might be days when you can't study as much as planned. Don't let that throw you off. Adjust your plan as necessary and keep moving forward.
Strategy 2: Adopting Active Study Methods
Ditch passive studying and embrace active learning. Instead of simply re-reading your notes, engage with the material. Try techniques like the Feynman method, where you teach the concept to someone else (or even to yourself!). Use flashcards for quick recall or draw diagrams to visualize concepts.
Remember, the IMAT exam tests understanding, not memorization. So, focus on grasping the core principles and concepts, not just rote learning.
Strategy 3: Mastering Time Management
Time management is a two-pronged sword: managing your study time effectively and managing your time during the exam.
For your study time, create a daily or weekly routine that includes dedicated study hours, breaks, and leisure time. Don't try to cram too much studying into a short period; it's not sustainable and can lead to burnout. Instead, opt for regular, consistent study sessions.
When it comes to the exam, practice under timed conditions. Remember, you have less than two minutes per question. Develop a strategy for dealing with difficult questions – should you skip them and come back later? Should you make an educated guess? Find what works for you and stick to it.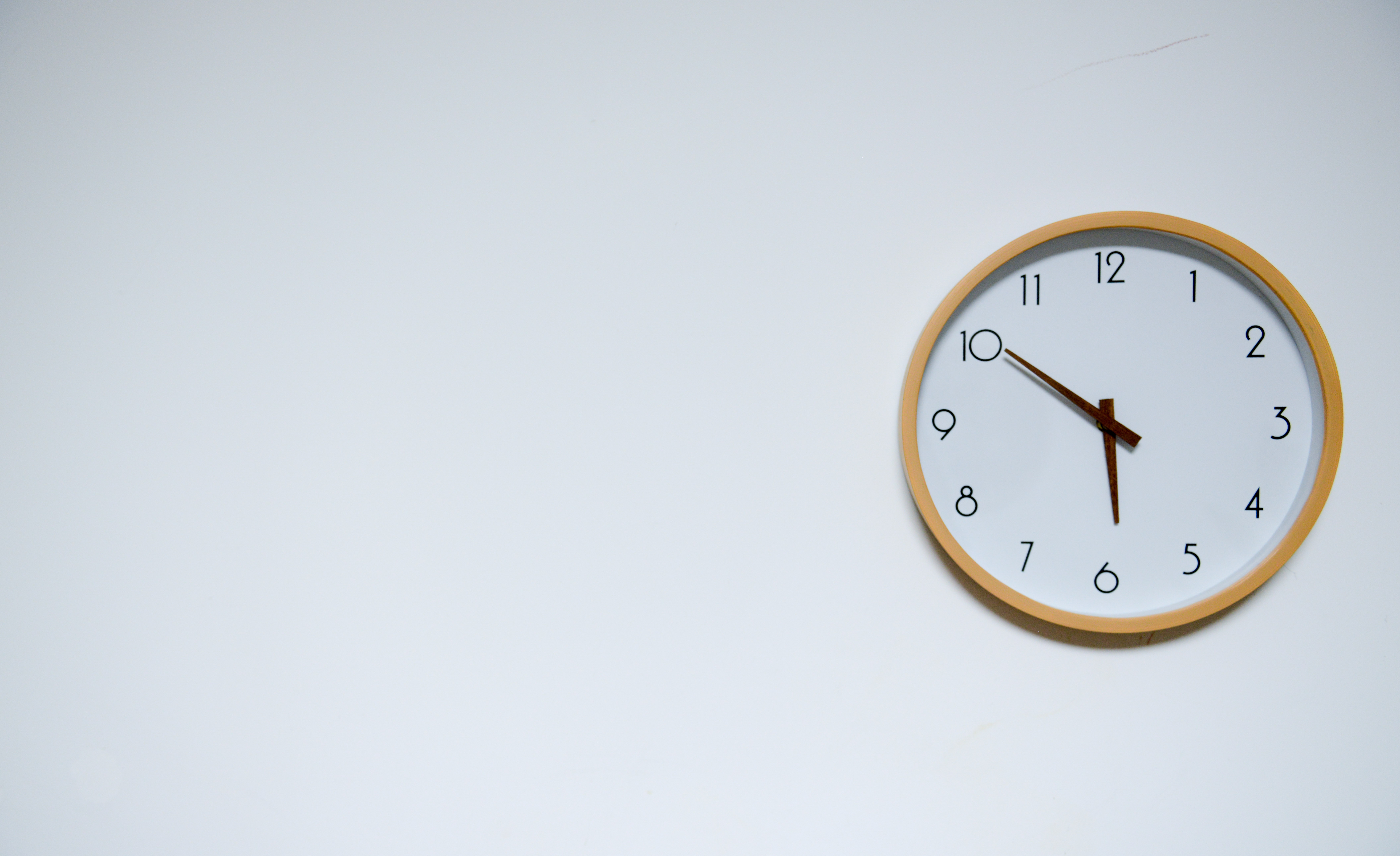 Strategy 4: Cultivating a Positive Mindset
The power of a positive mindset cannot be underestimated. Believe in your ability to succeed. When the going gets tough, remind yourself why you're doing this. Visualize yourself acing the exam and getting accepted into your dream university.
Don't neglect self-care. Regular exercise, a healthy diet, and adequate sleep are all crucial for maintaining mental and physical health. Practice stress-management techniques like mindfulness, meditation, or yoga. Remember, a healthy mind is just as important as a healthy body.
Here is a study showing the connection between memory and sleep
The next leg of our journey will take us into the realm of time management. We'll discuss how to create a study schedule, the importance of breaks, and how to pace yourself during the exam. Remember, you're not alone in this journey. Together, we can navigate the challenges and celebrate the victories. So let's continue to move forward, one step at a time, towards our goal of IMAT exam success.
Time Management: Your Key to IMAT Success
At the heart of every successful IMAT exam preparation strategy lies effective time management. It's like the conductor of an orchestra, coordinating all the different components to create a harmonious symphony of success. Let's delve into the intricacies of time management, from crafting a productive study schedule to mastering the art of pacing during the exam.
Crafting a Balanced Study Schedule
Designing an effective study schedule is about more than just allocating hours for study. It's about creating a balance between learning, revising, practicing, and resting.
Start by assessing your weekly commitments – school, work, extracurricular activities, and time for relaxation. With those in mind, set aside dedicated study hours each day. These can be further broken down into specific tasks such as reading, note-taking, revision, and practice tests.
Remember, everyone's pace of learning is different, so what works for a friend might not work for you. The key is to create a schedule that caters to your learning style and pace.
The Power of Breaks
Ever tried to study for hours on end, only to find that you can barely recall what you've read? That's your brain telling you it needs a break.
Research has shown that taking regular breaks can significantly improve focus and productivity. You might have heard of techniques like the Pomodoro Technique, where you study for 25 minutes and then take a 5-minute break. This can help maintain your concentration and make your study sessions more effective.
Pacing Yourself During the IMAT Exam
With less than two minutes per question, pacing during the IMAT exam is crucial. This is where all your timed practice comes into play.
Develop a strategy for tackling the questions. Some students prefer to skim through the entire paper first, answering easy questions and marking difficult ones to return to later. Others prefer to take each question as it comes, spending a set amount of time before moving on.
Remember, due to the negative marking scheme, making an informed guess is better than leaving a question unanswered. If you're unsure, try to eliminate the obviously wrong answers first to improve your chances of guessing correctly.
Time Management is a Skill
Effective time management isn't something you're born with; it's a skill that you develop. And like any skill, it gets better with practice. With every study session, every practice test, you're not just learning Biology or Physics or Logical Reasoning, you're also learning how to manage your time effectively.
In the final leg of our journey, we'll discuss the role of practice tests in your IMAT exam preparation. We'll explore how they can help identify weaknesses, gauge your progress, and familiarize you with the exam format. The finish line is in sight, so let's muster our strength, gather our resolve, and push forward towards IMAT exam success. Remember, every minute, every second counts. Make them count for you!
The Role of Practice Tests in Your IMAT Journey
As we approach the end of our journey, let's explore the final piece of the puzzle: practice tests. If the IMAT is a mountain, then practice tests are your climbing gear. They provide the support and familiarity needed to make the ascent less daunting and more conquerable. Let's delve into how practice tests can enhance your IMAT exam preparation and boost your confidence.
Uncovering Your Strengths and Weaknesses
Imagine stepping into the exam room without having attempted a single practice test. You might have covered all the topics, but without testing your knowledge under exam conditions, you're stepping into unknown territory.
One of the main benefits of practice tests is that they can help identify your strengths and weaknesses. Maybe you're a whiz at Biology but struggle with Logical Reasoning. Or perhaps time management is your Achilles' heel. By taking practice tests, you can uncover these areas and tailor your study plan accordingly.
Gauging Your Progress
Practice tests aren't just diagnostic, they're also a great way to monitor your progress. Over time, as you learn and revise, your scores should ideally improve. Seeing this tangible progress can be a huge morale booster and a motivation to keep pushing forward.
Remember, progress might be slow, and that's okay. What matters is not the speed but the direction. As long as you're moving forward, you're on the right path.
Familiarizing Yourself with the Exam Format
Finally, practice tests are the closest you can get to experiencing the actual IMAT before the exam day. They familiarize you with the exam format, the type of questions, and the time pressure. The more practice tests you take, the more comfortable you'll be on the day of the exam.
Practice Makes Perfect
The saying goes, "Practice makes perfect," and it holds true for the IMAT exam. The more you practice, the better you'll become at answering questions accurately and efficiently.
As we conclude our journey, remember that IMAT exam preparation isn't just about studying; it's about strategizing, managing your time effectively, maintaining a positive mindset, and practicing. It's about learning from your mistakes and celebrating your victories.
It's been a long journey, but every step you've taken has brought you closer to your dream. And as you continue on this path, remember: you're not alone. We're with you every step of the way, cheering you on, believing in your potential. So, let's take that final step together, towards IMAT exam success. Your dream is within reach. All you have to do is reach out and grab it!
Conclusion: Conquering the IMAT
As we stand at the precipice of our journey, it's time to take a breath and look back at the path we've traversed. We've explored the labyrinth of the IMAT, uncovered the common mistakes students make, and equipped ourselves with effective strategies for IMAT exam preparation. We've learned to value time, make the most of our study sessions, and leverage the power of practice tests.
As you prepare to embark on your own IMAT journey, let's revisit the key takeaways from our expedition:
A Realistic Study Plan: Start with a well-structured, realistic study plan that caters to your strengths and weaknesses. Remember, a journey of a thousand miles begins with a single step.
Active Study Methods: Move beyond passive studying and embrace active learning. Understand concepts, don't just memorize them.
Effective Time Management: Time is your most valuable resource. Use it wisely in your preparation and during the exam. Remember, every second counts.
Positive Mindset: Cultivate a positive, resilient mindset. Believe in your ability to conquer the IMAT. After all, the body achieves what the mind believes.
Practice Tests: Practice, practice, practice. Use practice tests to identify weaknesses, track your progress, and familiarize yourself with the exam format.
Now, as you stand at the starting line of your own IMAT journey, remember, success is not just about passing the exam, it's about the journey you undertake, the skills you learn, and the person you become in the process.
The IMAT is not just a test; it's an opportunity – an opportunity to prove to yourself that you can conquer challenges, that you can rise above adversity, that you can achieve your dreams. So as you step forward, remember, you're not just studying for an exam, you're preparing for success, in the IMAT and beyond.
Embrace the journey, savor the challenges, and celebrate the victories. Here's to your IMAT exam success. Here's to your dream. Here's to you. Now, go forth and conquer the IMAT!
| Sections | Key Points |
| --- | --- |
| Common Mistakes in IMAT Preparation | Neglecting syllabus, improper time management, lack of practice tests, poor mental preparation |
| Proven Strategies for IMAT | Realistic study plan, active study methods, mastering time management, positive mindset |
| Time Management for IMAT | Balanced study schedule, power of breaks, pacing during exam |
| Role of Practice Tests in IMAT | Uncovering strengths and weaknesses, gauging progress, familiarizing with exam format |