Paris University of Pavia | Ari's Past Student (2020)
11th of May, 2023
Nestled in the heart of Northern Italy, Pavia is a hidden gem that boasts rich history, enchanting architecture, and a vibrant cultural scene. At the epicenter of this charming city lies the prestigious University of Pavia, offering students from around the world the opportunity to embark on a life-changing journey of learning, exploration, and personal growth.
Imagine strolling along the serene Ticino River, the sun casting a warm glow on the ancient red-brick buildings lining its banks, as you make your way to a bustling piazza filled with laughter, music, and the tempting aromas of freshly brewed espresso and homemade pasta. This is Pavia, a city that seamlessly blends the past with the present, providing an idyllic setting for students to immerse themselves in an exceptional academic experience.
Content Quick Navigation
For future candidates aspiring to join the University of Pavia, the International Medical Admissions Test (IMAT) is the crucial gateway to fulfilling this dream. With competition fierce and the stakes high, students must prepare diligently and strategically to secure their spot in one of Italy's oldest and most esteemed institutions.
This comprehensive guide is tailored specifically to prospective students eager to discover the wonders of Pavia and the University that calls it home. From navigating campus life and making the most of Pavia's vibrant social scene to acing the IMAT and charting a path towards future success, this article will equip you with the knowledge and insights needed to embark on an unforgettable journey at the University of Pavia.
So, let's dive into the captivating world of Pavia, where ancient wisdom meets modern innovation, and explore the many facets of student life that await you in this remarkable city.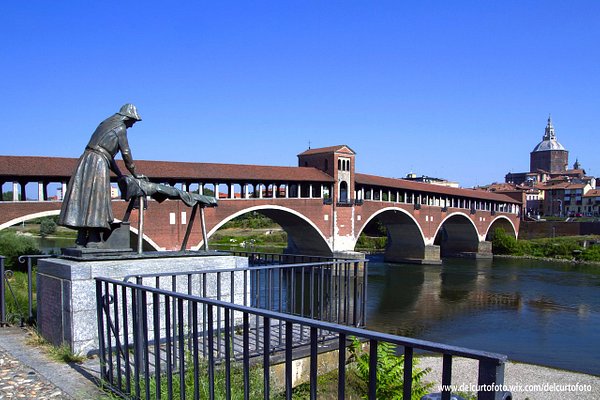 II. The City of Pavia: A Glimpse into History and Culture
A. Historical Significance of Pavia
Pavia, once known as the "City of a Hundred Towers", has a rich history dating back over 2,000 years. Established as a Roman settlement, it later became the capital of the Lombard Kingdom and an influential hub during the Renaissance period. Today, remnants of its storied past can be found around every corner, offering students a unique opportunity to explore Italy's cultural heritage while pursuing their studies.
The Visconti Castle, an imposing fortress built in the 14th century, stands as a testament to Pavia's medieval splendor. Its picturesque gardens and impressive art collection provide the perfect setting for a leisurely stroll or an inspiring study break.
B. Cultural Events and Festivals
Pavia's lively cultural scene is a treasure trove of experiences waiting to be discovered. From traditional events like the annual Festa del Ticino, celebrating the river that runs through the city, to contemporary art exhibitions and music concerts, there is always something to pique your interest and spark your creativity.
One of the most anticipated events in Pavia's calendar is the Autunno Pavese festival, which takes place each fall. This vibrant celebration showcases local cuisine, music, and art, providing an excellent opportunity for students to immerse themselves in Pavia's unique culture.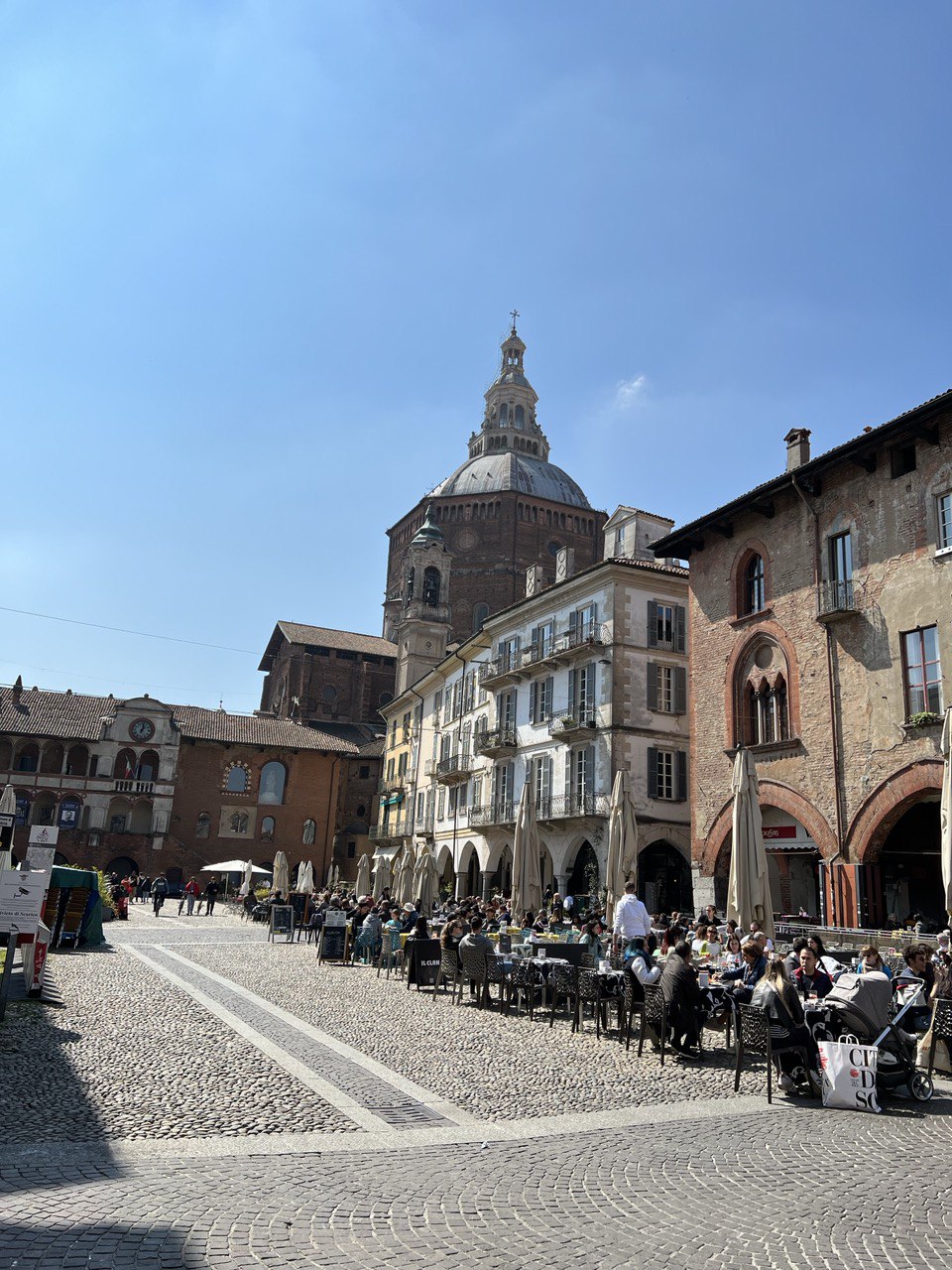 C. Pavia's Unique Architecture
The city's stunning architecture is an ever-present reminder of its rich history. The breathtaking Pavia Cathedral, with its awe-inspiring dome, rivals those of Florence and Rome in both scale and beauty. Meanwhile, the elegant red-brick Ponte Coperto, a covered bridge spanning the Ticino River, offers breathtaking views and serves as a beloved meeting spot for locals and students alike.
III. The University of Pavia: Excellence in Education
A. Academic Programs and Faculties
Established in 1361, the University of Pavia is one of the oldest universities in Europe and a beacon of academic excellence. With a diverse range of faculties, including humanities, sciences, engineering, and medicine, students can choose from a wide array of undergraduate and postgraduate programs designed to meet their specific interests and goals.
The Faculty of Medicine and Surgery, in particular, has garnered international recognition for its cutting-edge research, dedicated teaching staff, and state-of-the-art facilities. Aspiring medical professionals can rest assured that they will receive a world-class education at the University of Pavia.
B. Research Opportunities and Innovation
Students at the University of Pavia are encouraged to participate in research projects and explore new frontiers in their chosen field. The university's commitment to innovation is reflected in its numerous research centers, such as the Mondino Foundation, a leading institution in neuroscience, and the Centre for Health Technologies, focused on developing advanced medical solutions.
By engaging in groundbreaking research, students have the opportunity to contribute to the global community, collaborate with experts in their field, and gain invaluable hands-on experience.
C. International Partnerships and Collaborations
The University of Pavia prides itself on its strong international ties, offering a wide range of study-abroad programs and partnerships with prestigious institutions worldwide. These collaborations not only enhance students' academic experience but also provide them with a global perspective, preparing them for a successful career in today's interconnected world.
IV. Navigating Campus Life: Facilities and Services
A. University Accommodations and Housing Options
Finding the perfect place to call home is an essential part of settling into university life. The University of Pavia offers a range of on-campus accommodations, including modern dormitories and historic college buildings, catering to students' varying preferences and budgets. Each residence provides a welcoming environment and fosters a sense of community, making it easy for students to build lasting friendships.
For those who prefer off-campus housing, Pavia has a plethora of affordable and conveniently located apartments, allowing students to experience the charm of living in the heart of the city.
B. Dining and Food Services
No Italian experience would be complete without indulging in the country's world-renowned cuisine. On-campus dining options at the University of Pavia cater to a wide range of tastes and dietary requirements, ensuring that students always have access to nutritious and delicious meals.
Additionally, Pavia's bustling culinary scene offers a myriad of gastronomic delights, from traditional trattorias serving mouth-watering pasta dishes to trendy cafes where you can savor a creamy cappuccino while catching up with friends.
C. Sports Facilities and Recreational Activities
The University of Pavia recognizes the importance of maintaining a healthy body and mind, offering students top-notch sports facilities and a variety of recreational activities. The Centro Universitario Sportivo (CUS) is a hub for athletic pursuits, providing access to gyms, swimming pools, and sports fields.
Furthermore, the university's clubs and organizations regularly host events and competitions, catering to a diverse range of interests, from football and basketball to yoga and dance.
D. Support Services and Campus Resources
The University of Pavia is dedicated to supporting its students throughout their academic journey. Comprehensive services, such as academic advising, counseling, and career guidance, ensure that students have the tools and resources they need to succeed.

The University of Pavia offers many supporting services, including a free mental health professional.
Moreover, the university's state-of-the-art libraries and study centers offer a conducive environment for learning, while the Language Center provides assistance in honing language skills and adapting to life in Italy.
V. Social Life in Pavia: Making the Most of Your Time
A. Student Clubs and Organizations
The University of Pavia boasts a vibrant and diverse student community, with countless clubs and organizations catering to a wide array of interests. From sports teams and cultural associations to volunteer groups and academic societies, there are plenty of opportunities for students to connect with like-minded individuals and enrich their university experience.
B. City-wide Events and Activities
Beyond the university, Pavia's lively social scene ensures that there is always something happening in the city. From outdoor movie nights and theater performances to wine tastings and cooking classes, students can take advantage of Pavia's diverse cultural offerings to create unforgettable memories.
C. Meeting Locals and Other International Students
One of the most rewarding aspects of studying abroad is the opportunity to forge connections with people from diverse backgrounds. Pavia's welcoming atmosphere and friendly locals make it easy for international students to feel at home and form lasting friendships.
Participating in language exchange programs, attending social events, and simply striking up conversations with classmates and neighbors are all great ways to build a strong network of support and camaraderie during your time in Pavia.
D. Weekend Trips and Nearby Attractions
Pavia's prime location in Northern Italy makes it the perfect base for exploring the country's many wonders. From picturesque vineyards and charming lakeside towns to iconic cities such as Milan, Venice, and Florence, a myriad of unforgettable experiences awaits just a short train ride away.
VI. Preparing for the IMAT: Tips for Success
A. Understanding the IMAT Format and Requirements
The International Medical Admissions Test (IMAT) is a crucial component of the application process for prospective medical students at the University of Pavia. To excel in this competitive exam, it's essential to familiarize yourself with the test format, content, and scoring system.
B. Study Resources and Strategies
A well-planned study strategy is crucial for success in the IMAT. Begin by gathering quality study materials, such as textbooks, practice tests, and online resources, to help you cover the required topics thoroughly. Break down your study plan into manageable chunks, focusing on mastering one topic at a time, and schedule regular review sessions to reinforce your learning.
C. Connecting with Current Students and Alumni for Advice
One of the most valuable sources of information and guidance when preparing for the IMAT is the advice and experiences of current students and alumni. Reach out to them through social media, university forums, and networking events to gain insights into the exam and life at the University of Pavia. Their firsthand experiences can help you better understand the challenges and opportunities that lie ahead.
D. Balancing Academic and Personal Life during Preparation
While focusing on IMAT preparation is essential, it's equally important to maintain a healthy balance between your studies and personal life. Engage in extracurricular activities, maintain a regular exercise routine, and prioritize self-care to ensure that you remain motivated and energized throughout the preparation process.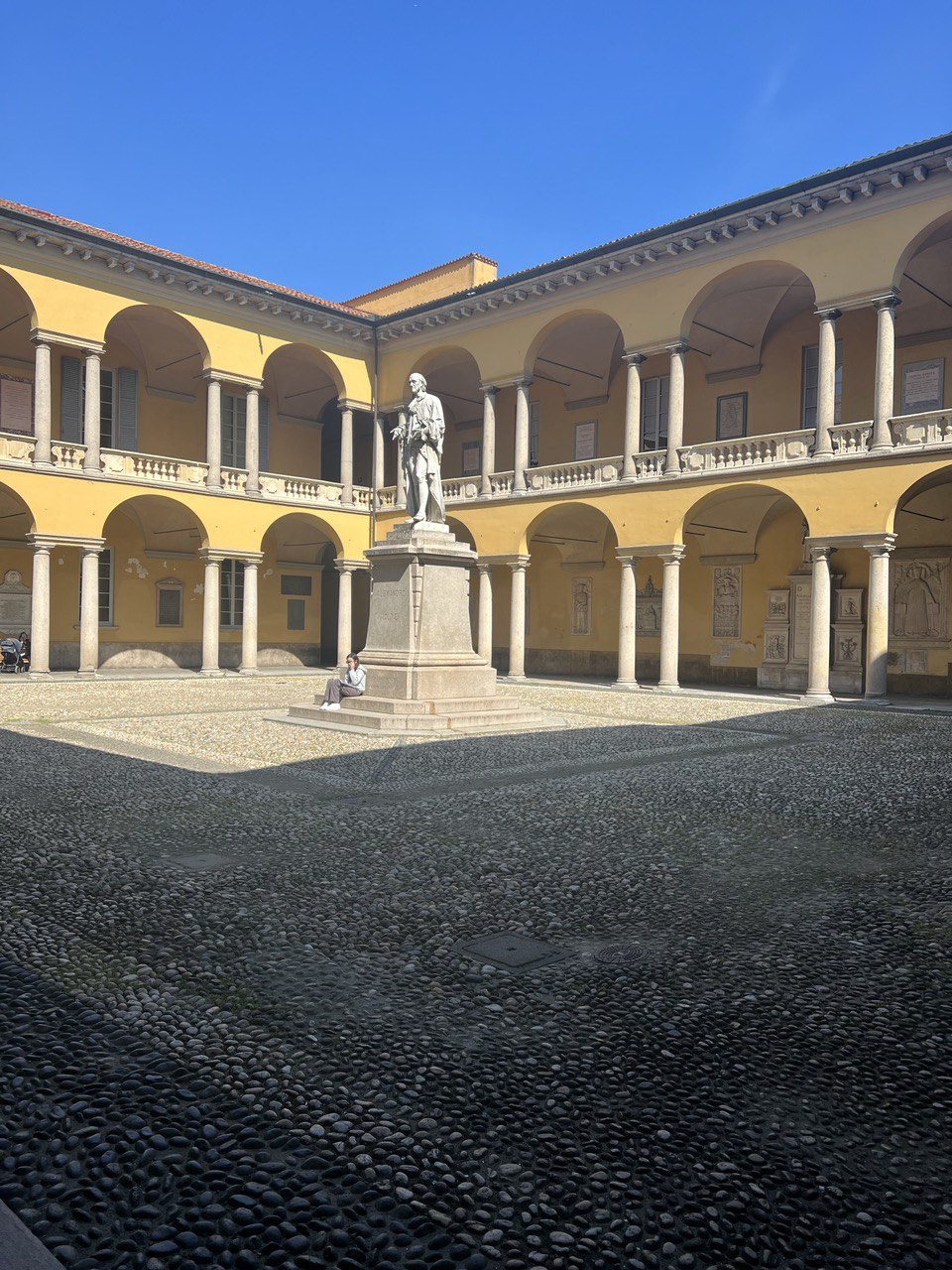 VII. Life After Graduation: Opportunities and Challenges
A. Employment Prospects and Career Guidance
Graduating from the University of Pavia opens the door to a wealth of career opportunities in various fields. The university's dedicated Career Center provides guidance and resources to help students navigate the job market, offering workshops, networking events, and one-on-one counseling sessions to support their transition into the professional world.
B. Continuing Education and Further Studies
For those seeking to further their education, the University of Pavia offers a wide range of postgraduate programs and research opportunities. Pursuing advanced degrees can open up even more career possibilities and deepen your expertise in your chosen field.
C. Staying Connected with the University of Pavia Community
As a University of Pavia alumnus, you'll join a global community of graduates who share a common bond and a passion for lifelong learning. Stay connected with your alma mater by attending alumni events, joining regional chapters, and participating in mentorship programs. These connections can prove invaluable in both your professional and personal life.
VIII. Conclusion
Embarking on your academic journey at the University of Pavia offers a unique opportunity to experience Italy's rich history and culture while pursuing a world-class education. From navigating campus life and exploring Pavia's vibrant social scene to mastering the IMAT and charting your path towards future success, this comprehensive guide has provided you with the insights and knowledge needed to make the most of your time at this esteemed institution.
With the picturesque landscapes of Northern Italy as your backdrop, immerse yourself in the unforgettable world of Pavia, where ancient wisdom meets modern innovation, and take the first step towards a rewarding and fulfilling future.
body { font-family: Arial, sans-serif; line-height: 1.6; max-width: 600px; margin: 0 auto; } h1, h2 { color: #1a1a1a; } ul { padding: 0; list-style-type: none; } li { padding: 3px 0; } .highlight { font-weight: bold; }
Discover Pavia: University of Pavia
Pavia Highlights
History

: Visconti Castle

Culture

: Festa del Ticino

Architecture

: Ponte Coperto
University Opportunities
Academics

: Diverse Programs

Research

: Renowned Centers

Global Ties

: Study-abroad
Campus Life
Housing

: On/Off-campus

Dining

: Campus, Local Cuisine

Activities

: Sports, Clubs