The ULTIMATE IMAT Guide: Everything You Need To Know To Study Medicine In English In Italy
So you have decided you want to study medicine?
Internationally, there is an underlying community of people who fantasize about basking in the most superior stages of their lives: becoming a Doctor. For many of these idealists, this dream becomes true in the simplest of ways- however, there remains a body of eager pupils with a drive to learn who simply cannot afford to achieve that dream without weights on their shoulders. These weights are the disadvantages that come along with studying abroad; Student Debt, Costs of living, Tuition, and the gruesome Admission Qualifications for most Medical Schools.
Luckily for you, EnterMedSchool is here to help! EnterMedSchool is a non-profit project founded by Ari Horesh while preparing for his Medical Studies himself.  At EnterMedSchool, we offer various forums, courses, and a community platform to help as many future doctors as we can.
So then what if I told you that there was a way for your ambitions to be validated? For you to live in a picturesque country- with culture and tradition in every corner? For you to study in some of the best Universities with low costs of life and moderate tuition? Studying in English and then graduating with an internationally recognized degree even! All these hopes you have are viable in Italy, and we're here to guide you through understanding the process of achieving them.
So, why Italy?
The advantages are obvious: 
Italian medical institutions (like other European universities) provide a 6-year undergraduate MD curriculum, but what precisely does this imply? Medical school in Italy lasts an average of six years and is divided into preclinical and clinical years, with a three-to-three year split (usually). Because it is an MD degree, students are required to devote at least one of the twelve semesters to writing a thesis that they must submit and defend after the sixth year to graduate.
Programs in instructed in English–  Non parli Italiano? Non è un problema! There are around 4 Private Universities and 13 Public Universities available for studies in the English language. Most aspects such as examinations, lectures and study materials are in English. Italian skills will be needed towards the beginning of your clinical (3rd) years for interaction with patients- however, worry not, most universities offer Italian Language Classes through their respective learning centres for free or low costs.
An Internationally Recognized degree in English–  These Italian Medical Schools are well respected globally and have several hundred years of experience. These are some of the most authentic and time-honoured Universities in the world and are comfortably ranked on several websites.
Low Tuition Fees– Average tuition fees for Public Universities depend on different aspects. Some Universities calculate tuition fees through a document "ISEE", which measures the prospective student's financial and economic state; the fees usually range from about 156-5,000 euros a year for foreign students. Other universities use a flat rate system, where students are divided into brackets according to their country of origin. Still, most of these universities' fees do not exceed 5,000 euros per annum. For Private Universities, tuition is approximately 3,000- 35,000 euros.
Low costs of living– Compared to most countries such as the UK and US, Italy is ridiculously cheaper, living expenses in Italy range from 700 to 1,000 euros monthly. However, expenses and accommodation mainly depend on the cities inhabited. For example, larger cities such as Rome and Milan will be more expensive compared to smaller cities such as Pavia and Turin.
Culture and Charm– Italy infamously boasts about 51 indescribable UNESCO World Heritage Sites, along with the diversity of natural landscapes, ranging from snowy mountains to crystal clear seas and endless hills covered in vineyards. Not only that but cities and countries are incredibly well connected, with organized transportation systems you could explore new journeys every weekend, just a train ride away. Just imagine that! You'll be well-fed and constantly on the search for the best meals and drinks every night.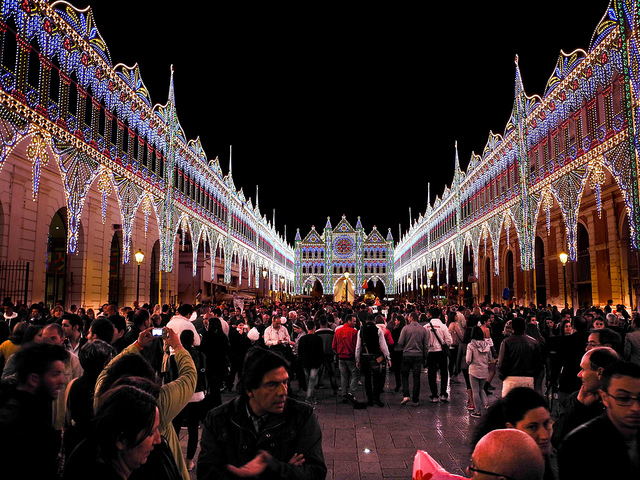 Can you envision the life you could lead here?
Simpler Admission Requirments– Italy is unique to its admission system in that it does not require any interviews, minimum GPAs, letters of recommendation, or a resume. Instead, universities rely on a single Admission Test called the IMAT (International Medical Admissions Test). I urge you to read more carefully now as we explain the relevant exam.
What exactly Is the "IMAT"?
Before you dive into the various resources we offer here on the website,  it's best to create some order and answer the most frequently asked questions about the IMAT exam. So, first of all, let's understand what the IMAT exam is!
IMAT stands for the  "International Medical Admission Test", and it is the entrance exam for Italian Public Medical schools. If you've fallen in love with all that Italy has to offer you strive to study Medicine in Italy, in English, you must sit the IMAT and generate a competitive score that will be the sole basis of your admission to the program. 
What is the structure of the IMAT exam? 
The format of the exam is 60 multiple choice questions with five possible answers for all questions. The duration of the exam is 100 minutes. There are no calculators, dictionaries, or any other aid allowed for the exam. 
What is the format of the IMAT exam?
Exam Format:
The IMAT exam has five sections: Logical reasoning, General knowledge, Biology, Chemistry, math, and Physics.
– General Knowledge = 12 questions
– Logical Reasoning = 10 questions
– Biology = 18 questions
– Chemistry = 12 questions
– Math/Physics = 8 questions (combined)
What does the General Knowledge section of the IMAT consist of?
The general knowledge questions consist of various topics that may include History, Geography, Politics, Economic Systems, Books, Authors, Famous Philosophers, Writers, etc. In a nutshell, this section of the IMAT is comprehensive and covers many cultural topics. 
Views of Turin, The Alps, The University of Torino, Italy.
If you need further help to understand what this section truly entails, please read this intensive article. On EnterMedSchool, you will find a pre-made Anki deck with many practice questions for the "General Knowledge" section of the IMAT exam.
Let's clear up some recent rumours we've heard regarding this section of the exam:
On February 15th, 2022 several articles were published across Italian network sites with news regarding the Italian Test di Medicina (but not the IMAT exam), a national entrance exam, necessary to enrol in a Single Cycle Master's degree program in Medicine and Surgery, in the Italian language. This exam is a complex 60 question, 100-minute exam- with divisions in topics such as logical reasoning, general knowledge, maths, and the basic sciences, held in the Italian language across several Italian state universities. This test is, however, not to be confused with the infamous International Medical Admissions Test (IMAT). The main differences are: the language the exam is written in, and the degree programs accessible to those who pass it. The "IMAT" is held in the English language, allowing candidates to enrol in English language-based Medicine and Surgery Degree Programs, while the "Test di Medicina" is an Italian language-based exam for students interested in studying Medicine and Surgery in Italian. While these exams are almost identical, it is imperative to understand their differences.
Within the article, it was expressed that Forza Italia, a centre-right political party in Italy represented by parliamentarians Jotti and Andrea Saccani, were able to pass a resolution bill in Parliament in agreement with the Ministry of Mass. This bill is, reforming the mechanisms between the final years of secondary education in Italy, and the preparations required to access the Italian degree course in Medicine. In particular, proceeding with changes to the "Test di Medicina", beginning this year with a reduced number of questions in the General Knowledge section. It was also explained that there would be a change to the education system by the next academic year, where the entrance exam would be instead replaced with a path beginning in the fourth year of high school aided with preventative tests and free courses. This conclusively was decided to increase accessibility for young pupils, interested in joining Faculties of Medicine across state universities as well as increasing places for them. And lastly, "to avoid the absence of doctors in our country and, above all, to guarantee a sufficient number of specialists, as well as general practitioners, for the public health", concluded the parliamentarians.
This raises the question everyone is curious to understand, "Will this change also be implemented into the IMAT?"
Unfortunately, we cannot currently conclude how likely or unlikely this change is to occur. The reasons are, once again that these exams have their differences- with which programs they are accessible to and language of instruction. There have been no official decrees announced by the Italian Ministry of Education regarding the structure of the IMAT, so we have no reason to currently assume much. So while a change in the dates, number of questions, and test locations are very possible, it is no reason to stress, as it is most likely the syllabus will remain unchanged. Our advice to anyone preparing for the exam is to continue covering the 2021 syllabus and remain collected while patiently awaiting any official decrees released by the Ministry of Education (usually around June). 
What is the Logical Reasoning section of the IMAT consist of?
Critical thinking involves seven different types of questions: 
 1. Summarising the main conclusion 
 2. Drawing a conclusion 
 3. Identifying an assumption 
 4. Assessing the impact of additional evidence 
 5. Detecting reasoning errors 
 6. Identifying parallel reasoning 
 7. Applying principles
Problem-solving primarily consists of questions that evaluate numerical and spatial skills. 
Here, you can find a free course that covers all 7 types of questions in-depth, uncovering some tricks and offering tips to help guide you. 
Where can I take the IMAT exam?
The IMAT is written at designated testing centres that are stationed all around the world. As of 2021, there were 22 testing centres in countries outside of Italy and 12 locations in Italy. All the listings for the IMAT 2021 testing centre locations and their start times are mentioned here. Keep in mind, testing centres and their locations may change every year, and we are awaiting a full list from the Italian Ministry of University and Research as of 2022. Therefore, please plan your travel to the nearest testing location well in advance. 
When is the IMAT 2022?
The IMAT is typically held in the second week of September, for example, the IMAT 2021 was held on Thursday, September 9, 2021.  
On March 7th, the Italian Ministry of University and Research announced the official date of the Internation Medical Admissions Test (IMAT) 2022. In a short article regarding tests to access the limited number of courses for the academic year 2022/2023, they have written the official date for the entrance exam for the "Single-cycle master's degree courses in Medicine and Surgery and Dentistry and Dental Prosthetics taught in English" to be September 13th, 2022. Moreover, they have mentioned that "The methods and contents of the tests and the number of places available for enrollment will be defined in subsequent decrees." 
How much does IMAT cost?
Payments are held on the universitaly website during the registration. The fees can be paid in 3 different currencies, depending on your location. Again, keep in mind that these fees are subject to change.
As of 2021, they were: (£114), (€130) or ($164)
How Can I Study For The IMAT?
When Ari first studied for the IMAT, the only available resources were overpriced online courses or in-person preparation courses (some are good but very expensive, and not many can afford them). So proactively, he turned EnterMedSchool into a domain where you could find any possible material or resource you need in preparation.  The IMAT exam is high-school level, and unlike what many preparation courses are saying, you can study for the IMAT by yourself.
Here are our top 10 tips:
Start managing your time and use your time to study efficiently. Ari has quite a few thorough videos on his Youtube channel to guide you.
 Use our free study materials and courses we publish here on EnterMedSchool.
Use the most comprehensive online course, the EnterMedSchool's Ultimate IMAT course for free.
Follow our recently updated 2022 planner, there you will find all the books, sites and resources we professionally recommend. 
Use the books we mentioned on the website in our IMAT planner to learn what the relevant pages to study from in these books.
Learn how to use Anki and how to make flashcards.
Check out "Ninja nerd lectures," "AK Lectures," "Armando Hasudungan," and "Khan academy" on Youtube.
Use sources such as Khan Academy to review Math and Physics or use high school books.
Analyze and solve questions of similar exams such as the BMAT, TSA, NEET, and the AP/IB on our simulators.
Participate in our free courses and live events during the last few months before the exam.
Join Summer 2022 Intensive and Exclusive Classes, which begin in June, due to high demand the course will be expanding! So if you missed out last time, make sure to register as soon as possible.
IMAT past papers on worked solutions and answer keys can be found for free here on EnterMedSchool. We don't suggest trying to solve the IMAT questions too early, but keep them as simulators for when you finish studying.
How do I rank?
The ranking system varies among non-EU and EU candidates.
For non-EU, only those with the highest score will get admitted to the universities based on the number of seats allotted to international students. The non-EU wouldn't choose a different university if they didn't score high enough to get a seat in their first (and only) choice university. For example, the University of Pavia usually has 40 seats available for international students, so the 40 people who score the highest will be admitted to the university.
On the other hand, for the EU, it's an entirely different story. The European IMAT candidates have a process called "Rounds" or "Scrolling" – assuming they didn't get a seat in the first round. They will be able to choose a different university based on the availability of spots in various universities. As an EU candidate, if your score was too low to get a seat in your first choice university, you will be able to choose another university within five days. Then, every five days, a couple of the top students of each round will admit to the university they chose. The rounds continue until all seats are taken.
How high should I score?
The minimum IMAT score varies among different universities around Italy. Some require around 35 points, and some require close to 55 in the first round. The median score is usually approximately 35, but only 5% or less of the students get 55 and above. Therefore, a good IMAT score for 2022 will be around 60 points. The level of the university usually goes hand in hand with the minimum IMAT score required each year.
*There are many preparation courses which sell the idea to their student that a new university such as Messina (when they didn't start teaching yet!) is the same level as Pavia (which is the first one to begin teaching medicine in English), encouraging them to enrol into less competitive university only to have more people who used their course and passed the IMAT exam.
Let's take the 2021 examination season, for example, looking at the Available Places 2021 and Average Entry Score. Using this, you can learn to approximate what score you should aim for.
It is now crucial that I list and show these Universities, to explain any further steps. The Universities include:

Private :
Public:
Which University Should I Choose?
In 2011, when the University of Pavia was the first university to start teaching Medicine in English, you didn't have many choices to choose from.
Today, many universities all over Italy offer medical courses in English, and one of the hardest things is not the pre-enrollment process but the process of deciding on which university you are willing to study for the next six years! 
Please remember that whichever University you choose may have its advantages and disadvantages. However, we urge you not to look into Rankings as there is no such thing as "the best". Instead, it is crucial to focus on aspects such as city life- you will be studying in the city for 6 consecutive years, so you better make sure whichever University you choose is located in a city where you see yourself growing, thriving and enjoying. After talking with dozens of students all over Italy and becoming a medical student myself, here are the Most Important things to do and consider when Choosing your University:
City: Is it a big, crowded city like Milan, or a smaller city like Pavia? You will live there for the next six years, and you should ask yourself which kind of environment you prefer.
Ranking: I'll be brutally honest with you: Unless it's not a "top 50" university, the ranking doesn't matter when it comes to many universities in Italy (and in general). Many preparation courses will try to sell you the idea that the universities in Italy are the best in Europe because some of them (such as Milan and La Sapienza) are ranked in the top 100. The ranking mainly represents the amount of research the university conducts every year and has nothing to do with the ability of your future professors to teach, so it doesn't matter. However, if you want to get an idea about the quality of teaching in a specific university, the best thing to do is contact the students directly and not rely on the ranking online. You can use our website to meet many students all over Italy who already took the IMAT and now study medicine in Italy, and ask them yourself!
Budget: The expenses vary tremendously between every city! You might pay 800 euros every month for everything including rent, tuition fees, transportation and food and leisure, but in Milan, you could pay 1300-1500 euros for the same things! Usually, the bigger the city, the more expensive it is, and Northern cities are more expensive than Southern cities.
Friends: If you have people from your country who want to study in a specific university or a big community of people from your country within a particular city, it might be something to consider. This aspect is usually forgotten but is so essential!
Minimum score: The minimum IMAT score differs among different universities around Italy. Some require 35 points, and some require 55 in the first round. The median score is usually around 35, but only 5% or less of the students get 55 and above.
Social Life: As mentioned earlier, the size of the city determines the environment, as well as the number of clubs, bars, and restaurants each city has. In Pavia, for instance, it is pretty limited when it comes to going out and doing something. You will usually go to the same place and the same club/bar, and if you want to do something special, you can take the train to Milan. Don't let it discourage you. As a medical student, you won't have much time anyway (and you really shouldn't) to go out too often. If you are someone who believes social life is essential to their growth, you might want to consider choosing cities such as Rome, Milan, and Napoli (and similar cities). 
The Ticino Bridge, Next to the University of Pavia, Italy.

The Duomo of Milan, Next to the University of Milano (IMS), Italy.
When can I register for the IMAT exam?
The registration for the IMAT typically opens at the beginning of July and lasts for about three weeks.  The deadlines are strict. Thus it is essential not to miss the window and plan all the arrangements well ahead of time. 
Now that you have a general idea about the IMAT exam let's break down everything you need to know before taking it.
On average, the process of preparing, enrolling, choosing a university, studying, and getting the results is taking 6-8 months. The process usually starts in March and ends one month after sitting the IMAT exam. Registering for the IMAT exam is quite different for European residences and non-European residences.
EUs that live outside of Italy and have their high school diploma in any language other than English only need to translate their documents into Italian and get a confirmation from the embassy. Unlike non-Europeans, who have to visit the Italian embassy in their countries several times to do pre-enrollment and obtain a student visa.
In general, we can divide the process into several steps:
Pre-enrollment

– translation of your documents and diplomas, visiting the Italian embassy and getting the "Declaration of value" from the embassy. | April-July

Online enrollment + scholarship application

(if needed) | July – August

IMAT 2021

| September 13th
IMAT Rankings | Mid October
University Enrollment | Mid October
Pre-step:
University of Turin, Pavia, and Messina require this extra step called Pre-Registration, in which you register to their respective Online Portals and upload some of your documents. Some may require payment of a small fee. However, the rest of the universities do not have this Pre-registration process.
This process is not binding. You can choose any other university and  Pre-register for different universities. However, you won't be able to enrol in a university with Pre-registration if you missed the deadline.
Step 1: IMAT Pre-enrollment
Is pre-enrollment open for the academic year 2022-2023? 
As most of you have seen by now, it seems as though as of yesterday, Pre-enrollment has begun on the infamous site Universitaly, even for Medicine and Surgery in English for the 2022/2023 academic year. If you're new to Medicine in Italy, in brief, the process of pre-enrollment is relevant to Non-European candidates.  Essentially, it is a procedure in place to ensure the Visa process goes smoothly as the Academic year begins later on in October/November. By setting this session, they ensure all Non-EU applicants have their documents legalized and prepared. This way, if all things go to plan, your application would have been prepared and reviewed in your country's relevant Italian Embassy by the time you (hopefully) receive your admissions letter. 
How does it go?
Well, between the beginning of April and the end of July, Italian Embassies in Non-EU countries begin accepting requests for "Pre-enrollment" in which the candidate must submit their Visa application to their relevant country's Embassy while indicating their first and only choice University. 
This process needs several official legal papers and forms such as:
Form A– in which personal information, education and background information will be requested.
The Declaration of Value– a document provided by Italian Embassies globally in which your qualifications are reviewed and your level of education is confirmed. To obtain it, please visit your relevant country's Italian Embassy's website, or send them an email.
A High School diploma– legalized and apostilled from the Ministry of Foreign Affairs and translated if necessary. Embassies of different counties offer a list of certified translators you can translate your documents with. You will have to translate the documents with one of the translators from the list. After translating, you'll have to go to the embassy to get the documents "apostilled." Only after translating and "apostilling" the documents will you be able to use them to register for the IMAT exam.
A photocopy of a relevant form of ID (Passport, ID, etc..) and 2 passport-sized photos.
So what's so peculiar about this year? 
 This year's supposed agenda is peculiar for a particular reason; it being that pre-enrollment as we know it has usually begun in April-May since 2019. This year, however, it has opened just yesterday March 24th– considerably early compared to the past years. This is perhaps due to the drastic increase in Internationalization In Italy. As of 2022, thousands of people have now been introduced to these study opportunities from all parts of the world, so though it is a shock to see these conducts open early on, it is explanatory. 
What are the next steps?
As prospective Medical Students, we would like to encourage you to remain calm and collected. These measures may come to you all with shock or panic, and an overwhelming urge to apply right away. However, we discourage any meddling with this whole process hastily, instead try asking yourself the following questions:
Are all your documents ready? The above mentioned such as the DOV and High School Diploma and anything else that may be requested or required? Are they legalized, stamped, translated and ready to go? 
Do you have your first choice University 100% settled on? Have you compared their facilities, emailed them and cleared the air about any questions you might have? 
Do you have a timeframe sorted out for the rest of the procedures such as scholarship applications and IMAT applications? 

How do I fill out the A-form for the IMAT exam's pre-enrollment? You can download this PDF to see how you should fill out the A-form before submitting it to your embassy.

What should I do if I still don't have my diplomas? You should email your first choice university and your embassy as well to find a solution. It's common, and you shouldn't be worried about it.
All of these are prospects to consider before going forth with any application or procedure. 
When is the deadline for Pre-enrollment 2022-2023?
The deadline, similarly to 2021, is November of 2022. This is why we've advised you not to rush, you still have time- so gather your documents and begin any legal procedures till then.
Step 2: IMAT Registration
Now that you have pre-enrolled, you can register for the exam itself! Usually, during July, the online registration opens, and you will be able to register and pay the fees required to take the IMAT exam in September. Notice that even if you pre-enrolled in your embassy, you have to follow this step as well.
Which documents are required to register for the IMAT exam?
It varies from country to country, but in general, the required documents are your high-school diploma (12 years), translation of A levels or IB, or your county's specific exam. To find out more, please create a post in our forums. Some universities also require an English-level certificate.
How to register for the IMAT on Universitaly.it
Universitaly.it is the official website for everything Italy and IMAT. Follow these steps to understand how to register for the IMAT exam.
Step 1: Click "Why and how to register"
Step 2: Fill in your details
Make sure to fill out the form correctly. Double-check everything! Changing your details later is a complex process. Next, you will see your "Codice fiscale" (Italian tax code) Appear. This code is essential, and you should copy it and save it in a safe place.
Step 3: IMAT Pre-enrollment
Navigate to the home page again but this time, choose "IMAT 202X" (Depending on the year), fill in your details once again!
Step 4: "Step A"
After clicking on "apply now," the "Step A" form window will open. Fill in the details and proceed to the next step.
Step 5: "Step B"
In this step, you will need to fill out the given form, where you will also be asked to upload a Passport-sized photo of your face and a copy of your passport (page with your photo and your details)
Afterwards, you will need to fill in some details regarding the visa, I.e., in which consulate general or embassy you will be applying for the visa and why.
Step 6: "Step C"
In this step, you need to upload all the relevant documents of qualification your university has asked for. For a more accurate idea of what is to be uploaded, you need to mail the university you're applying to.
To finalize the exam seat, choose one of the various test centres throughout the world. If you want to take the exam in Italy, you must select your first option. 
You will get two extremely essential emails. One of the emails will be sent to the email address you provided when you registered your Universitaly account, confirming that your exam registration was successful and providing details on the time, location, and test centre you selected.
You will receive a second email confirming that you have successfully paid for the IMAT Exam to the email address you specified while paying for it (the email of the cardholder). You store these emails someplace safe, as they'll be needed the day of the exam.
Here is what you should do before the IMAT exam.
Before every exam, the team EnterMedSchool provide a free preparation marathon on Zoom! For 2020, the preparation marathon was a huge success, and it is available for free to watch on YouTube. So we are planning to do the same this year. We genuinely believe education should be free and accessible, and every year we are very excited to host our free classes and see so many people passing the IMAT exam.
In the last couple of weeks before the IMAT exam, you should:
Review the things you don't know other than reviewing the material you are already comfortable with. – this is very common, as people seek to feel confident and are afraid of touching and perfecting the topics they are not so good at.
Review the past papers again and analyze your mistakes. Create a document and write down the question number and topic that you are struggling with, as well as the number of times you got the wrong answer in one of the past year's papers (and similar exams, such as the BMAT, A levels, SAT and TSA)
Destress yourself, don't study during the last days before the exam. Stress management is as important as studying well for this exam.
The day of the IMAT exam: What to expect?
The day of the exam can be pretty stressful. I (Ari) took one week off before the exam, and I think I wasn't stressed during the exam because I made sure to relax and destress at the right time and not burn myself out before the exam. If you study well enough, there is no reason to cram more material right before the exam, as you most likely won't remember what you study. A part of this exam is to test your stress management. As a future doctor, you will face many stressful situations, and therefore, the exam writers compile the exam in a specific way that comes to test your reactions under stress.
You will be required to appear at the centre of the exam a few hours before the exam. Therefore, you should bring all of your documents, passport, and the receipt you received when registering for the exam. Once the exam starts, you'll have 100 minutes to fill out the answer sheet.
Applying to Scholarship and Financial Aid Before The IMAT Exam
Usually, at the time of the IMAT pre-enrollment, different universities open their application for scholarships. The body in charge of granting scholarships here up North is "EDISU," a European organization. This body or the university will provide your "ISEE" number based on the documents you provided.
Here is a list of all the bodies of different Regions:
You will have to apply for this scholarship and translate your documents before the IMAT results. The scholarship is divided into several categories.
Free "Mensa" (cafeteria) card – usually obtainable only before the IMAT exam.
A grant of 3500-4500 euros – is usually obtainable only before the IMAT exam. This amount may be subject to change as of 2022.
Tuition fee discount – usually obtainable before and during the school year.
In Pavia, applications are until mid-August and the translated documents (the documents differ significantly from country to country, so you should ask us on the forums which document you need) are sent to the university by mail after uploading a copy online. 
It's a bit complicated and specific, so we will be covering this extensively in a future article.
Remember you can get a tuition fee discount even if you miss the scholarship's deadline before the IMAT exam. But if you apply for the scholarship in august and your ISEE is low enough, you might get all three! (No tuition fee, 3500-4500 euros, and free food in the cafeteria!)
What is the ISEE?
The "ISEE" is a numerical value that represents you and your family's economic and financial conditions, and the INPS issues it for those with income and assets in Italy. You can get your ISEE calculated even if you don't live in Italy but are a student in Italy. Based on your ISEE, all public universities (and EDISU) will calculate the tuition fee you need to pay and your scholarship.
What is my ISEE as an international student in Italy?
The ISEE is calculated based on the documents you translate and provides to your university or EDISU. If you apply to a scholarship before the school year, in many universities, EDISU will automatically send you ISEE results to your university.
Here is how to calculate your ISEE as an international student.
1) Yearly income of your parents (of the previous year) or yourself, if you are an individual (times), the rate against the euro = A
2) Size of the apartment you live in (times) 500 (times) 0.2 = B
A + B = X (times) [Coefficient that depends on the number of people in your house] = ISEE UNI
B (times) 5 (times) [Coefficient that depends on the number of people in your house] = ISPE UNI
ISPE Is a value your nuclear family gets, and the ISEE is what you get.
The ISEE should be less than 23000 to get the scholarship, and the ISPE should be less than 50,000.
Coefficients:
1 person = 1
2 persons = 1.57
3 persons = 2.04
4 persons = 2.46
5 persons = 2.85
University of Tor Vergata, Italy.
Naples, Italy. The city of Federico the II and Luigi Vanvitelli.
Conclusion
There are several procedures to be done before taking the IMAT exam and studying Medicine in English in Italy. Here is a timeline of everything we have just talked about and when you should do each one
Obtain your diplomas and documents and translate them into Italian. Then, go to the Italian embassy and validate the translation.
Pre-register if you want (or consider) to enrol in Turin, Pavia, or Messina.
Non-EU – Revisit the embassy with your documents and the A-form so you can get the DOV!
EU – make sure you have the DOV as well.
Register for the IMAT exam and pay the exam fees through the website.
Apply to the EDISU scholarship, but calculate your ISEE first and see if you are likely to get one. Then, send your first choice university your documents after taking a copy of everything and uploading everything to EDISU's website as well.
Take the IMAT exam.
Move to Italy.
Become a doctor.
I hope this article answered many of your questions, feel free to comment down below or create a thread in the IMAT forums for any of your doubts- We are here to help!
Don't forget to check our free courses and join our